---
Food for thought
This year's Trinity Forum in Doha, Qatar will feature a stellar cast of industry heavyweights discussing issues that impact airport food and beverage.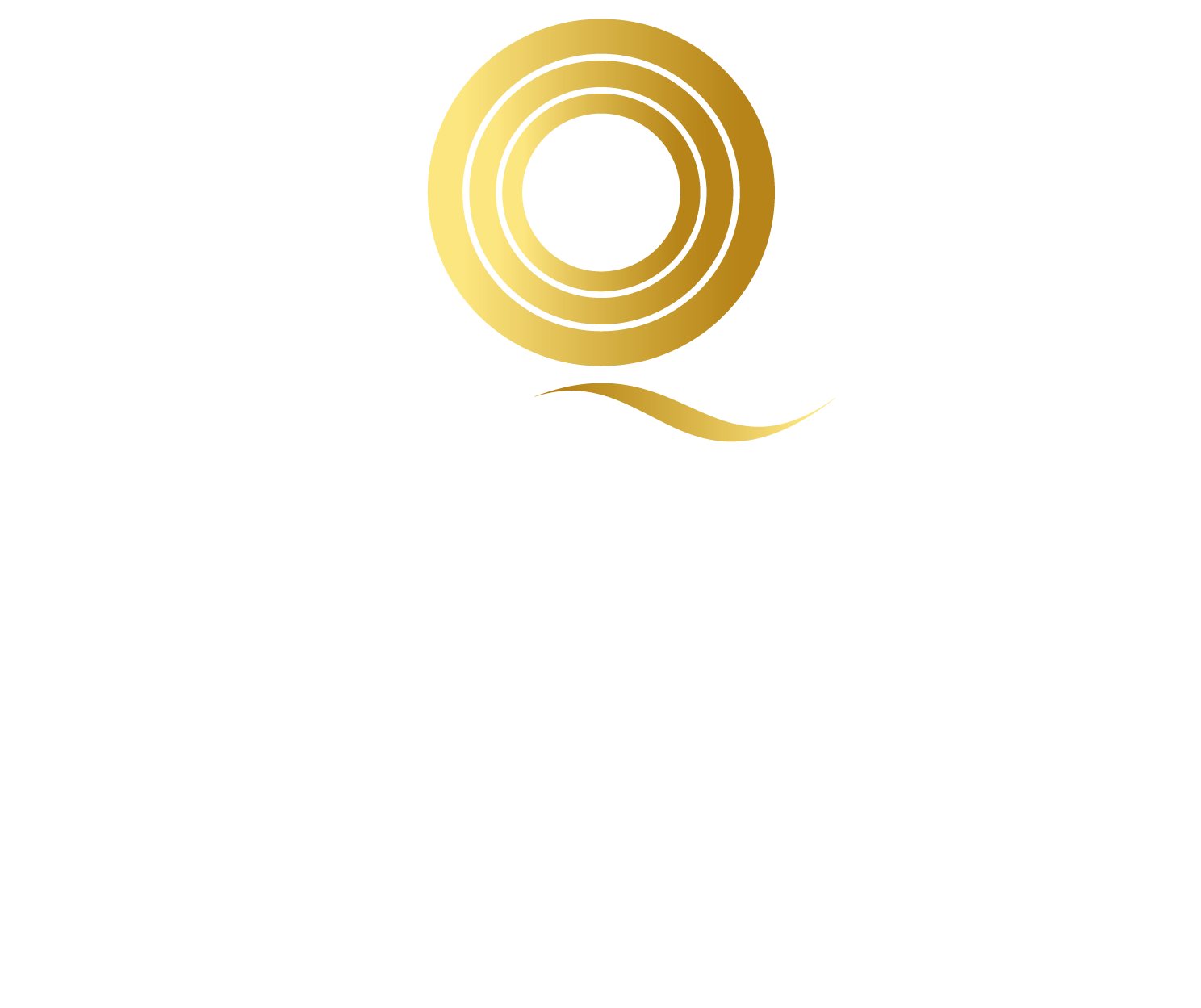 The Trinity Forum, which has grown to become the world's most influential airport commercial revenues conference, will be taking place at the St. Regis Hotel in Doha 30-31 October, and features leading names in food & beverage as well as key decision makers from airports and airlines.
Already confirmed for the event are SSP America Executive Vice President Pat Murray, and Zürich Airport Head of Commercial Centres Heidi Köpple (interviewed in our Design Special this issue regarding the FAB Award-winning AIR restaurant), Groupe ADP Chief Retail Officer Aude Ferrand; Airport Authority Hong Kong Commercial Executive Director Cissy Chan; Hamad International Airport Chief Operating Officer Badr Al-Meer; and Heathrow Airport Retail Director Fraser Brown.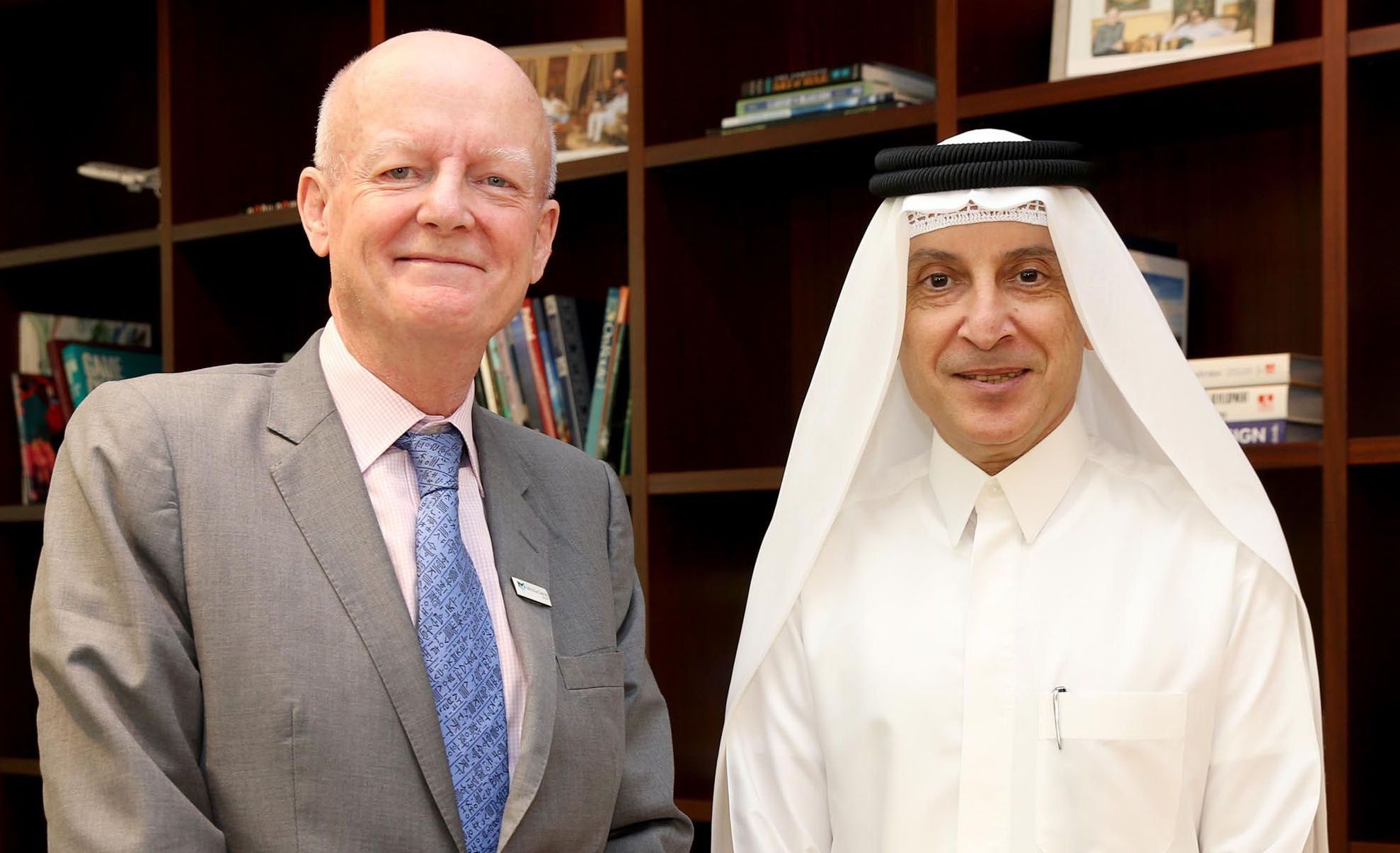 His Excellency Akbar Al Baker with The Moodie Davitt Report (and FAB) Founder & Chairman Martin Moodie at The Trinity Forum hosting agreement signing in late 2018
Pernod Ricard Global Travel Retail Chairman and CEO Mohit Lal, and Mars Wrigley Int'l Travel Retail Global Category Director Raghav Rekhi are also confirmed for Qatar – with more leading names to be announced in the coming weeks.
A star turn will be provided by His Excellency Akbar Al Baker, who is CEO of Qatar Airways Group, Secretary General of the Qatar National Tourism Council and CEO of several divisions of Qatar's national airline, including Qatar Executive, Hamad International Airport, Qatar Aviation Services, Qatar Aircraft Catering Company, Qatar Distribution Company, Qatar Duty Free and Internal Media Services for the event.
Another highlight will be an Airports CEO panel featuring Emmanuel Menanteau (Kansai International Airport), Kjeld Binger (Queen Alia International Airport),and Christina Cassotis (Pittsburgh International Airport).
The Forum will also hear from AOE CEO Kian Gould, who also featured at last year's event, and Woods Bagot Global/North America Retail Leader Kevin Roche – who will explore whether the hospitality industry may understand the travel consumer better than the traditional travel retailer.
This year's Trinity Forum is organised by The Moodie Davitt Report, ACI World and ACI Asia-Pacific, and is being co-hosted by Qatar Duty Free, Hamad International Airport and Qatar Airways.
There are some great rates on flights for Trinity Forum delegates, and you can still register for the event up to 21 October.
Platinum partners for this year's Trinity Forum include Diageo Global Travel; Dufry; L'Oréal Travel Retail; Mars Wrigley International Travel Retail; Pernod Ricard Global Travel Retail; and Mondelēz International, which is also Innovation Partner (and champion of The Trinity Challenge).
Silver partners include Rituals and Victorinox. Additional partners include Cabin Zero, CAPI, Godiva, Happy Socks, Lacoste, Leonidas, Loacker, Long Haul Spa, Mercedes-Benz Parfums, Nestlé International Travel Retail, Tous and Travel Food Services.

FAB is published monthly by The Moodie Davitt Report (Moodie International Ltd).
© All material is copyright and cannot be reproduced without the permission of the Publisher.

To find out more visit www.moodiedavittreport.com and to subscribe please e-mail sinead@moodiedavittreport.com