---
Leap of faith
Nick Goddard-Palmer, Co-Founder of travel retail consultancy Hunter Palmer – Global Retail Solutions, examines the rewards of innovation in airport F&B and asks if the industry is ready and willing to embrace new trends and opportunities such as veganism.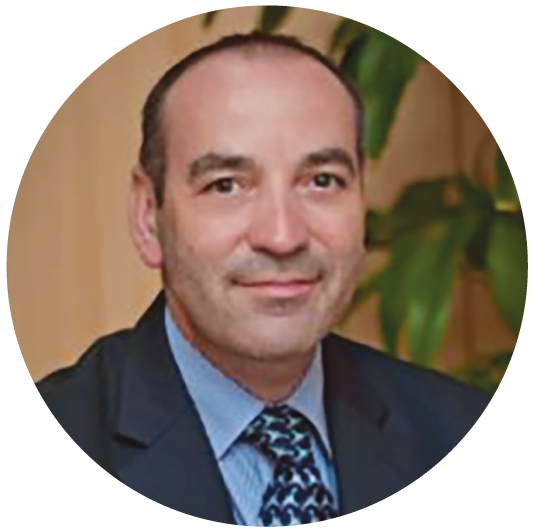 In 1903, the then-President of the Michigan Savings Bank advised Horace Rackham, Henry Ford's lawyer, not to invest in the Ford Motor Company on the grounds that "The horse is here to stay but the automobile is only a novelty – a fad."
Unlike poor Horace Rackham, the question today is not whether one solution will fare better than another. Today, business decisions are affected by a multitude of influences.
These include economic and political factors, consumer awareness, social responsibility, sustainability, environmental concerns, ethics, integrity, opportunity, opinion, new innovation, trends, market conditions and technological evolution, not to mention the impact of social media, influencers and generational differences.
F&B is similar to retail in that the core offer is key to the mix. There is little doubt that the big names and concepts will continue to dominate key positions because of brand recognition, popularity, familiarity and convenience.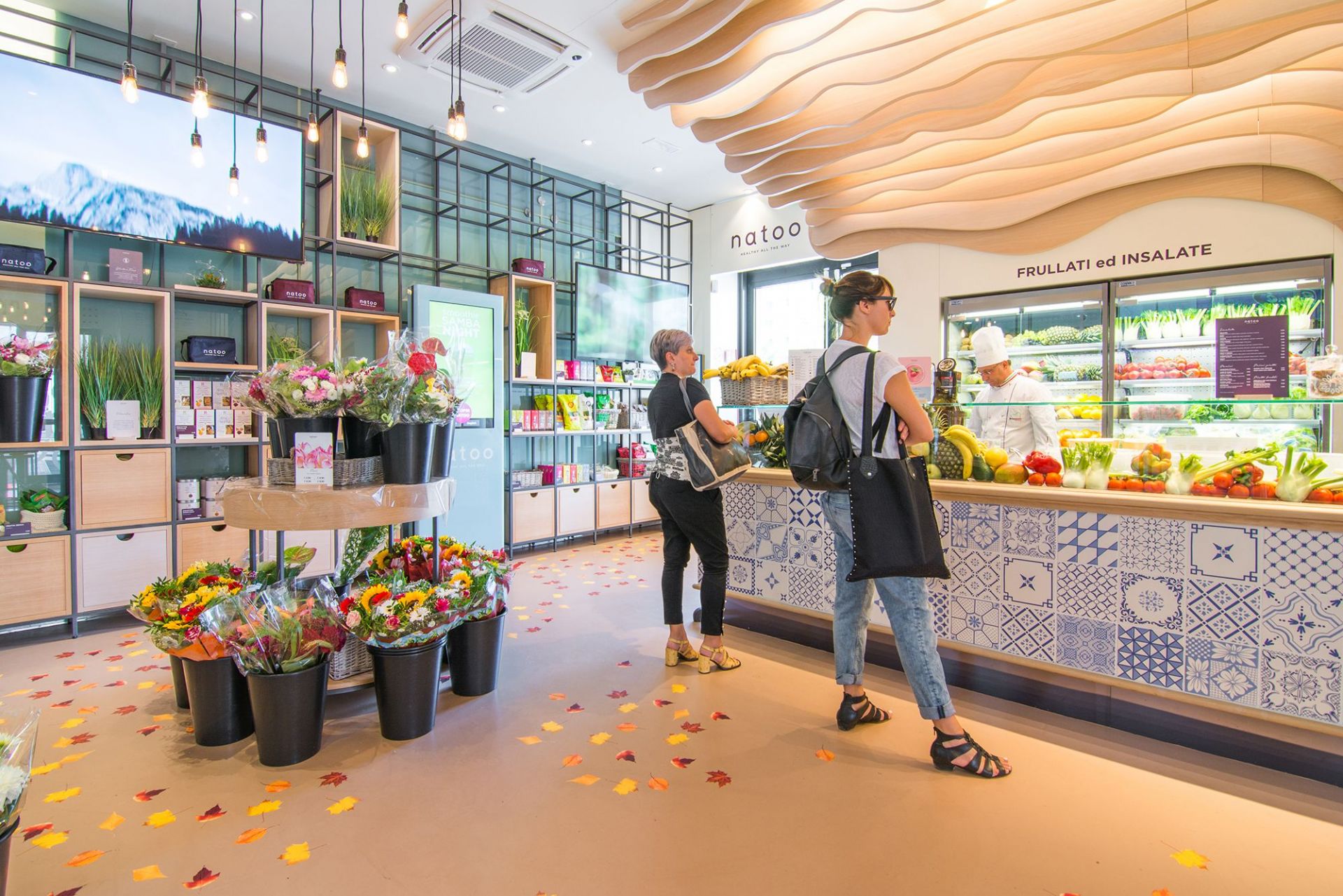 Lagardère Travel Retail's Natoo in Venice Marco Polo Airport won the FAB Award 2019 for Airport Smoothie or Juice Bar of the Year
Outside of the core offer and popular anchor brands, a portfolio needs to be balanced, adaptable, fresh, engaging and relevant with an assortment of convenient but wow concepts that can validate the portfolio.
This decision process is further complicated by the fact that the line between quick-service restaurants (QSR), casual and fine dining is starting to blur, creating a new category offering both convenience and experiential elements.
New direction and innovation were highlighted in the 2019 FAB awards by progressive concepts (and companies) that are fresh, bold and innovative and are clearly based on listening to the consumer.
When airports take a leap of faith and embrace change, the results can really distinguish them from the domestic competition and pay dividends.
I am, of course, referring to: Glamp Grounds and Blue Marble Lane Bar and Bistro at Auckland Airport in New Zealand; HWH with their imaginative range of new concepts that appeal to the emerging consumer, including Flour & Stone and Treehouse Juicery in DXB (Dubai International); Lagardère, also at DXB, with the Daily DBX and Natoo in Venice Marco Polo Airport; Mission Yogurt, Root Down in Denver International Airport; and the spectacular Yume Asian Kitchen & Market by OTG at Houston George Bush International Airport.
Travel Retail is in a fantastic position to champion new concepts and lead the way in creating supply for the obvious demand for fresh ideas, and yet we as an industry are still risk averse, reluctant to experiment and innovate. We talk of change and innovation with great passion and yet we are often the ones who grow by acquisition, following the pack and continue to reformat ageing generic concepts in a bid to stay relevant, relying on the theory of a captive audience.
HWH Hospitality Investments is building a portfolio of individual outlets with personality, such as Treehouse Juicery at DXB (Dubai International)
It was not long ago that veganism was seen as a minority within a minority, a fad. However, The Economist reports that 2019 is the year of the vegan. Where millennials lead, businesses and governments will follow, and Forbes stated that 2019 will be the year more people "embrace a plant-based lifestyle".
The Economist further reports that according to a US survey, in 2015 3.4% of the population were vegetarian and just 0.4% were vegan. Fast forward to 2019 and it has been suggested that 25% of Americans aged 25–34 identify as vegan or vegetarian.
It is no surprise that this change in attitudes is largely attributable to our young friends, the millennials and Gen Zs.
In the UK, Plant Based News and the Vegan Society respectively report that the number of vegans in the UK is set to rise by an astonishing +327% or +350% by 2020, increasing the vegan population to 2.9 million.
In China, new government dietary guidelines are encouraging the nation's 1.3 billion people to reduce their meat consumption by 50%.
So, should trave retail be paying more attention to this perceived 'minority' sector? Has the trend come of age? Or is it still considered a fad, championed by unemployed students following a populist movement that has gained momentum in recent years because of the rise in social awareness and the popularity of social media, following reality stars and influencers concerned with animal welfare, sustainability, the environment and making political statements?
Personally, I don't think so. This food category has, without question, only been tinkered with in recent times but it seems to be gaining unparalleled impetus. The question for trave retail is, why are we as an industry so slow to react to a meat-alternative market that is estimated to reach around US$9.25 billion by 2023 (9.4% CAGR)?
Glamp Grounds Bar at Auckland Airport won the FAB Innovation Award 2019 for its inventive, casual concept based around the camping experience
The case for veganism and other similarly unassuming trends in our business (noted below) is quite compelling, but we continue to stay within the mainstream and play around the edges.
Clearly, we cannot do everything, but the very nature of your business should determine which must be considered and which can be dismissed.
Multi-cultural flavours that break the rules, cross categories and fuse flavours, ideas and techniques – particularly Korean, Filipino, Persian and the ramen category
The rise of plant-based dining and expanding the offering for specific food needs, also including the increase in zero-waste, transparency and sustainability philosophies
Rediscovery of fries – offering alternatives to traditional fries: Yaca fries, tempura and variations of poutine
Instagrammable concepts and designs such as the dessert parlour, Dyce, in Marylebone, inspired by youthfulness and the surrealist art of Salvador Dali
The rise of Fine Casual as the two categories go through transition
Taking your own order, pay and collect virtually without assistance
Delivery options – taking the offer to the consumer
Employment of technology to improve efficiency and reduce labour
Embracing the experiential –when eating out, diners are looking for more than a meal. There is a rising demand for experiential or 'narrative' dining, including themed restaurants, multi-sensory dining experiences and temporary – sometimes obscure – pop-up restaurants
Natural enhancements and healthy restaurants. The superfood trend is going even further with the introduction of functional ingredients and culinary experiences to benefit the body and mind
Sources: 'QSR Fast Food Trends for 2019' & 'The Fork Reveals the 2019 Global Dining Trends'.
Root Down in Denver International Airport brings a Sense of Place flavour with a focus on locally sourced produce and sustainable practices
The question is how we accommodate such fads and trends, if at all, within the existing mix without diluting penetration, margin or ATVs. Well, it may be as simple as doing your homework, looking at your profile and taking a leap of faith!
We are rapidly seeing change driven by the socially conscious consumer who has grown up in a 'connected world', experiencing and accepting most of the above as not new, but normal.
Young, responsive companies use simple crowdfunding vehicles to fill the void quickly, and effortlessly set up and execute modern, efficient and relevant concepts with skill and agility that naturally tick all the social responsibility boxes. Meanwhile, middle-aged management sit in meeting rooms, discussing how to react to the new threat, just as they did in Henry Ford's time.
Airports need to look beyond the traditional models for this sector and start to engage with young, new companies and entrepreneurs who are passionate, hungry and producing the food that the consumers want in a socially responsible and profitable manner.
Equally, master concessionaires need to stop trying to replicate but rather collaborate with these start-ups who bring fresh innovation and a real offer. All empires fall, let's embrace the future!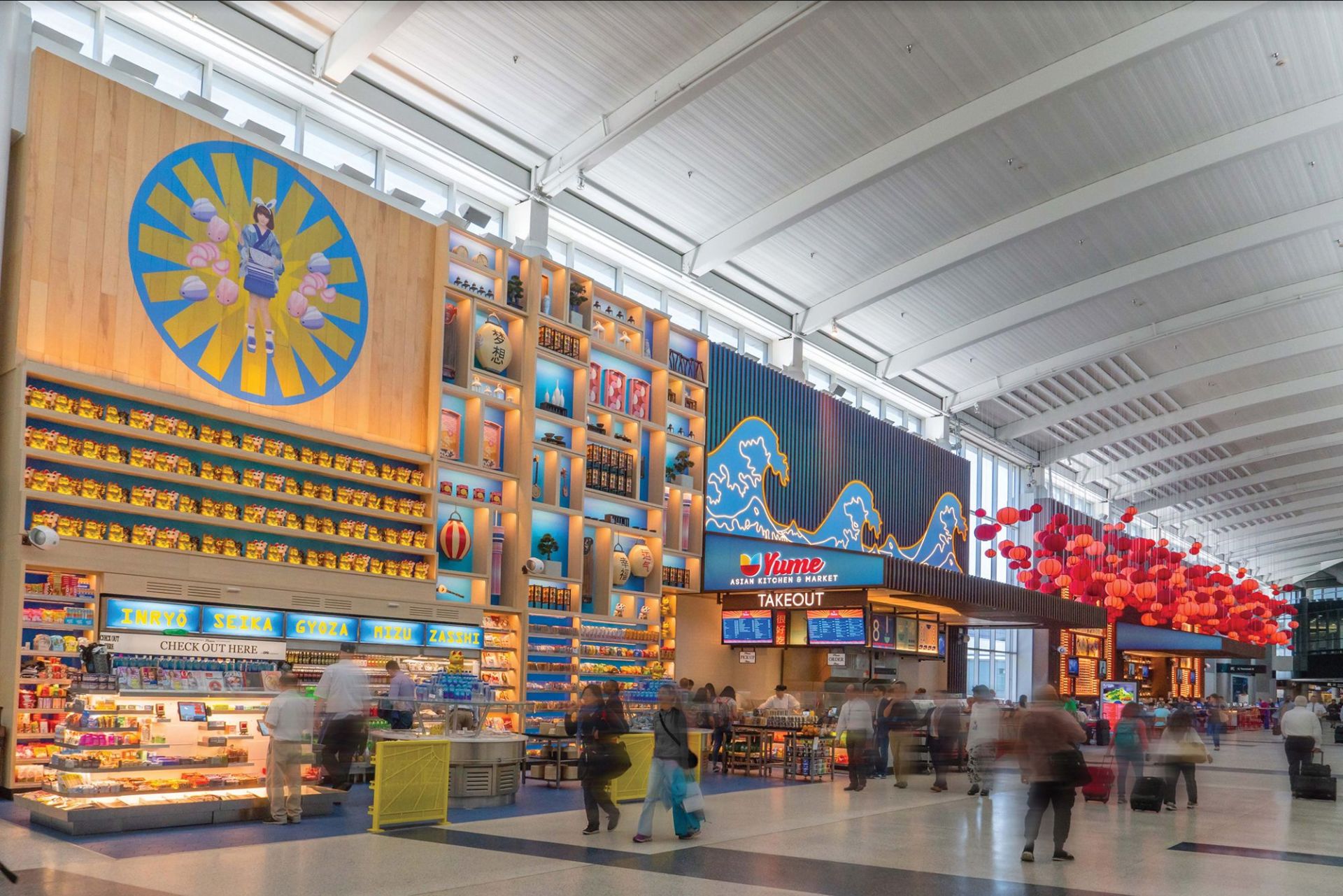 The eye-catching Yume Asian Kitchen & Market at Houston George Bush International Airport is a social media sensation
Hunter Palmer are specialist retail and food & beverage experts with more than 25 years of industry experience – working with airports, airlines, investors, operators, brands, architects, designers, and hospitality companies looking to develop or improve their commercial offer.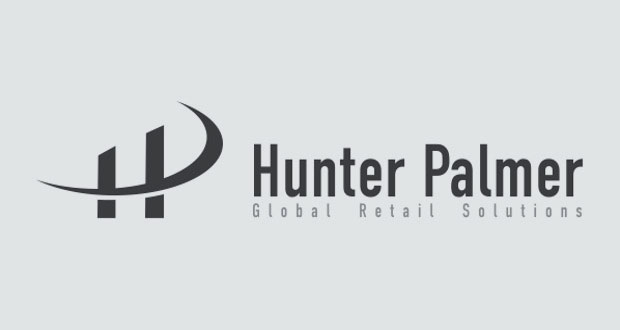 FAB is published monthly by The Moodie Davitt Report (Moodie International Ltd).
© All material is copyright and cannot be reproduced without the permission of the Publisher.

To find out more visit www.moodiedavittreport.com and to subscribe please e-mail sinead@moodiedavittreport.com