---
Design bottom line
BCV Architecture + Interiors Co-Founding Principal Chris von Eckartsberg outlines the challenges – and rewards – of bringing Sense of Place to the airport environment with stunning design solutions.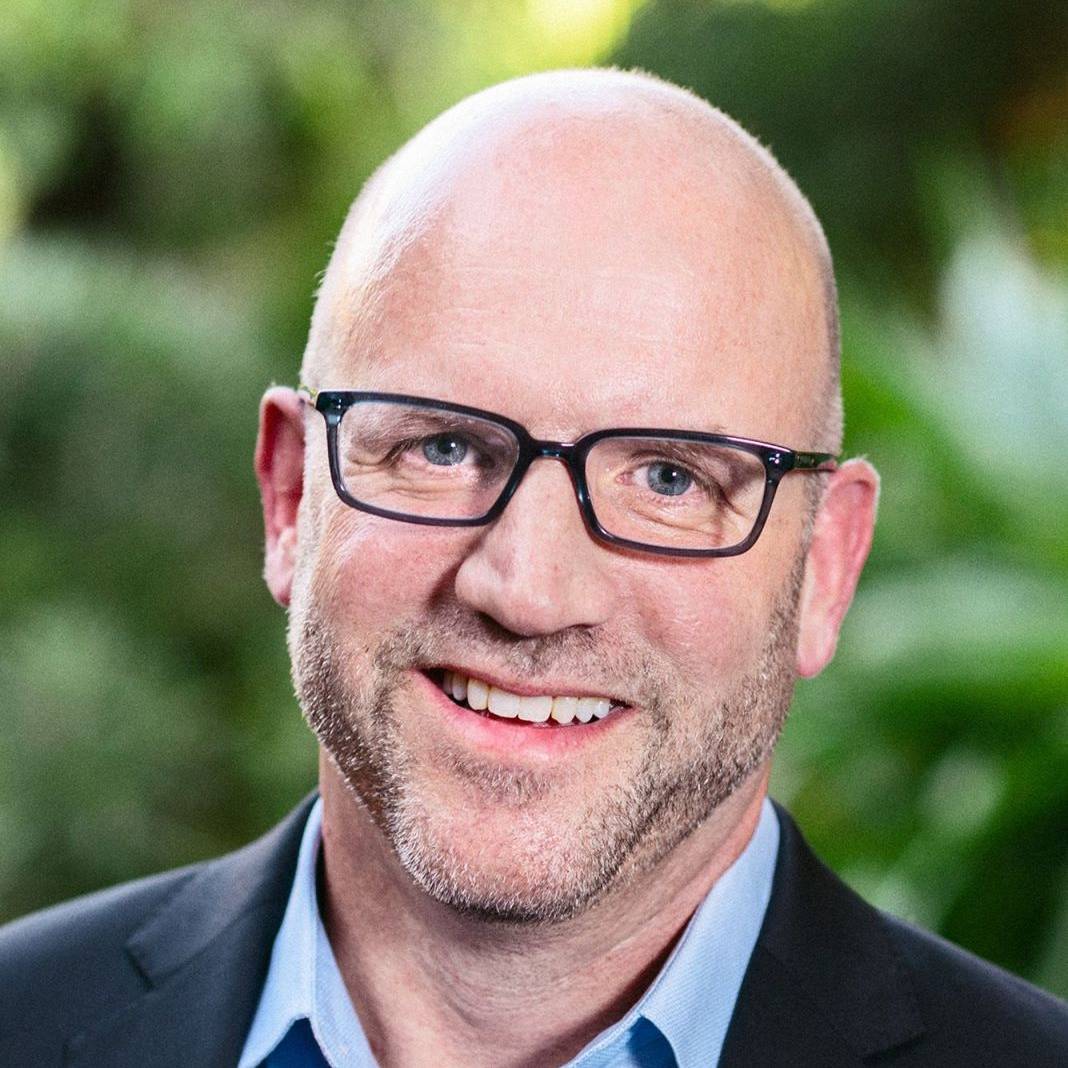 When it comes to Sense of Place in airport dining, restaurant design is an element that's almost as important as the cuisine itself. After all, if the F&B outlet doesn't look the part and entice customers, savvy travellers have multiple, quality options to choose from.
Introducing an outpost of an established local foodie favourite into the airport environment requires matching both menu and design, so aesthetics becomes even more important. When the same name is above the door, customers have expectations that must be met.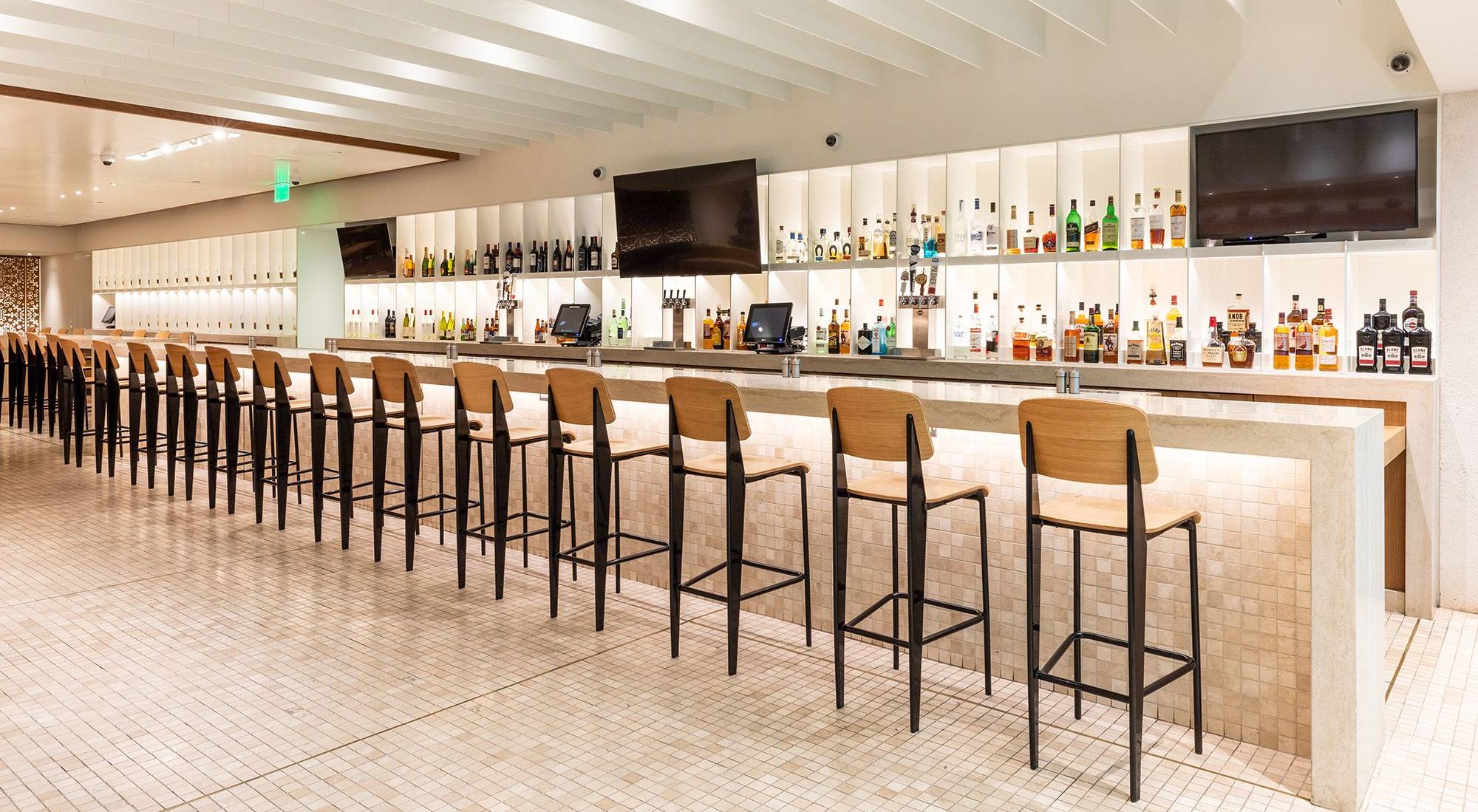 Clean cut: The sleek bar at Samovar Tea Bar + Cafe runs down one wall of the San Francisco International Airport outlet, which has a warm, welcoming and contemporary look. Photos: Patricia Chang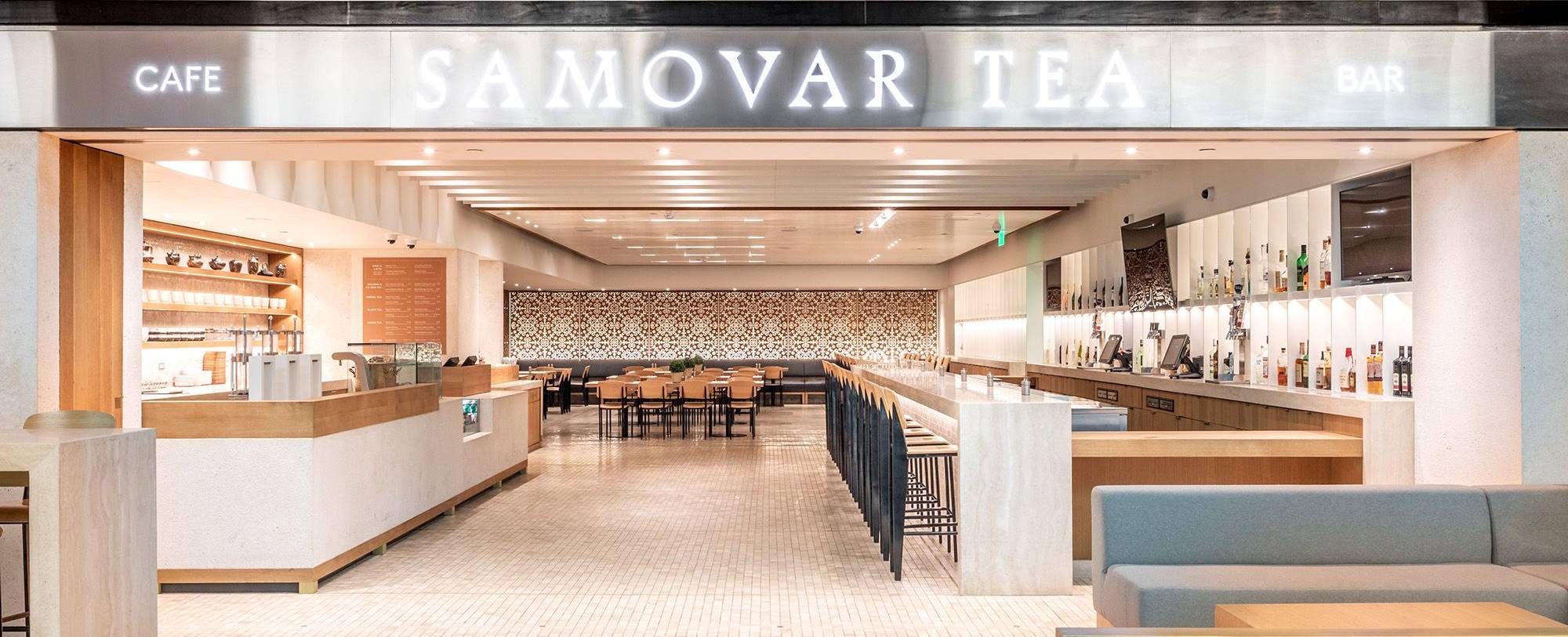 BCV Architecture + Interiors is perhaps best known for its work on The Ferry Building Marketplace, renovated in 2002 in San Francisco.
Home to the renowned Ferry Plaza Farmer's Market, and hosting some of the Bay Area's best food producers, purveyors and restaurants, the Ferry Building was instrumental in the city's rejuvenated food scene.
With a glowing reputation for F&B design, San Francisco International Airport (SFO) was a logical next destination for BCV, and the firm has been behind the successful Mustards Grill and Samovar Tea Bar + Café at the airport, both operated by Tastes on the Fly.
"Our relationship with designing at airports started and has continued very strongly with Tastes on the Fly. We did our first projects with them, and they've been a fantastic client," says BCV co-founding principal Chris von Eckartsberg.
"Building at airports is not for the faint of heart. It's expensive, the development is challenging in a lot of ways. But Tastes on the Fly has always been committed to quality in service, in food, and design."
Although BCV, with offices in New York and San Francisco, has handled many complicated projects around the world, those challenges presented by airport F&B add extra layers of complication – and cost.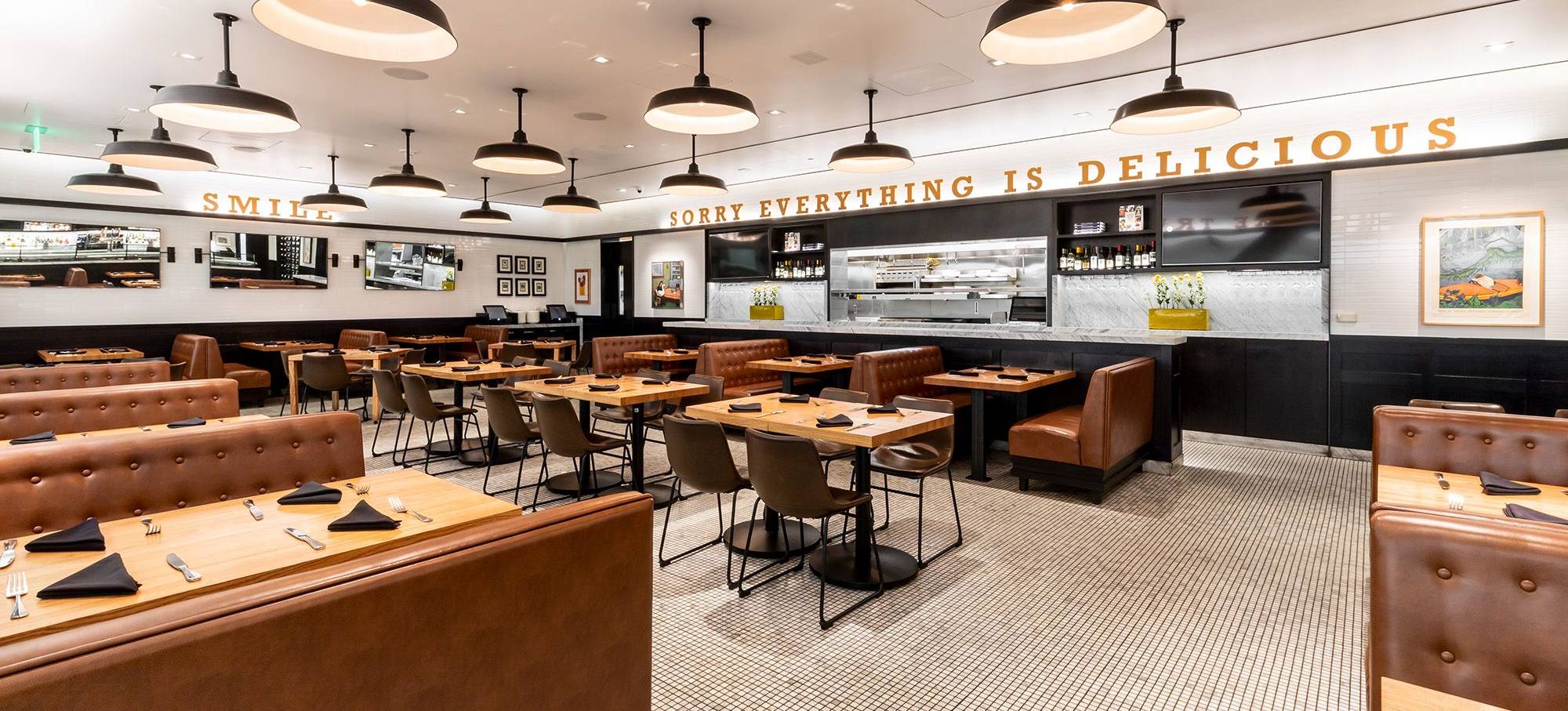 Hot table: BCV Architecture + Interiors used natural materials for Mustards Grill, as well as signage and artwork that reflect the personality of the original restaurant. Photos: Patricia Chang
"It's more expensive to develop these projects in airports, with construction and contractors and security," said von Eckartsberg. "And then there's also a sort of barrier to entry from a developer side in terms of just having the experience. If you're going to bring in a great concept from a local area, they need to make sure that that can truly be developed in the airport setting.
"Tastes on the Fly, I think, has just been the master at bringing the experience and the capital and the know-how of developing at airports, but also they are tied deeply into the ethos of the local food scene, and always trying to bring the best of the best into these airport settings."
From an architect's perspective, airports leaning more towards individual outlets reflecting Sense of Place rather than global chains with a cookie-cutter template, has to be both pleasing and good for business. But while creating a one-off airport 'facsimile' of a local food hero provides Sense of Place, surely the need to offer a near copy of the original is also a challenge and restriction to the design process?
"In recent years, there's definitely been a movement towards Sense of Place, and that whole idea of showcasing local products and local food outlets with a strong following," agrees von Eckartsberg.
"San Francisco may be on the leading edge of that. It's gone from the cookie-cutter kind of concept you're talking about to at least bringing in an elevated sense of design and food first. I think we just tend as designers, and our clients tend as developers, to want an interpretation and a kind of evolution of a brand, rather than starting with the premise where we're just going to drop something that already exists. I think that cuts it a couple of ways.
It helps bring fresh life to something. But it's also a new context and that invariably warrants its own consideration. We try to do projects that feel of their particular place, and the airport as a place is a very different setting than wherever this brand came from.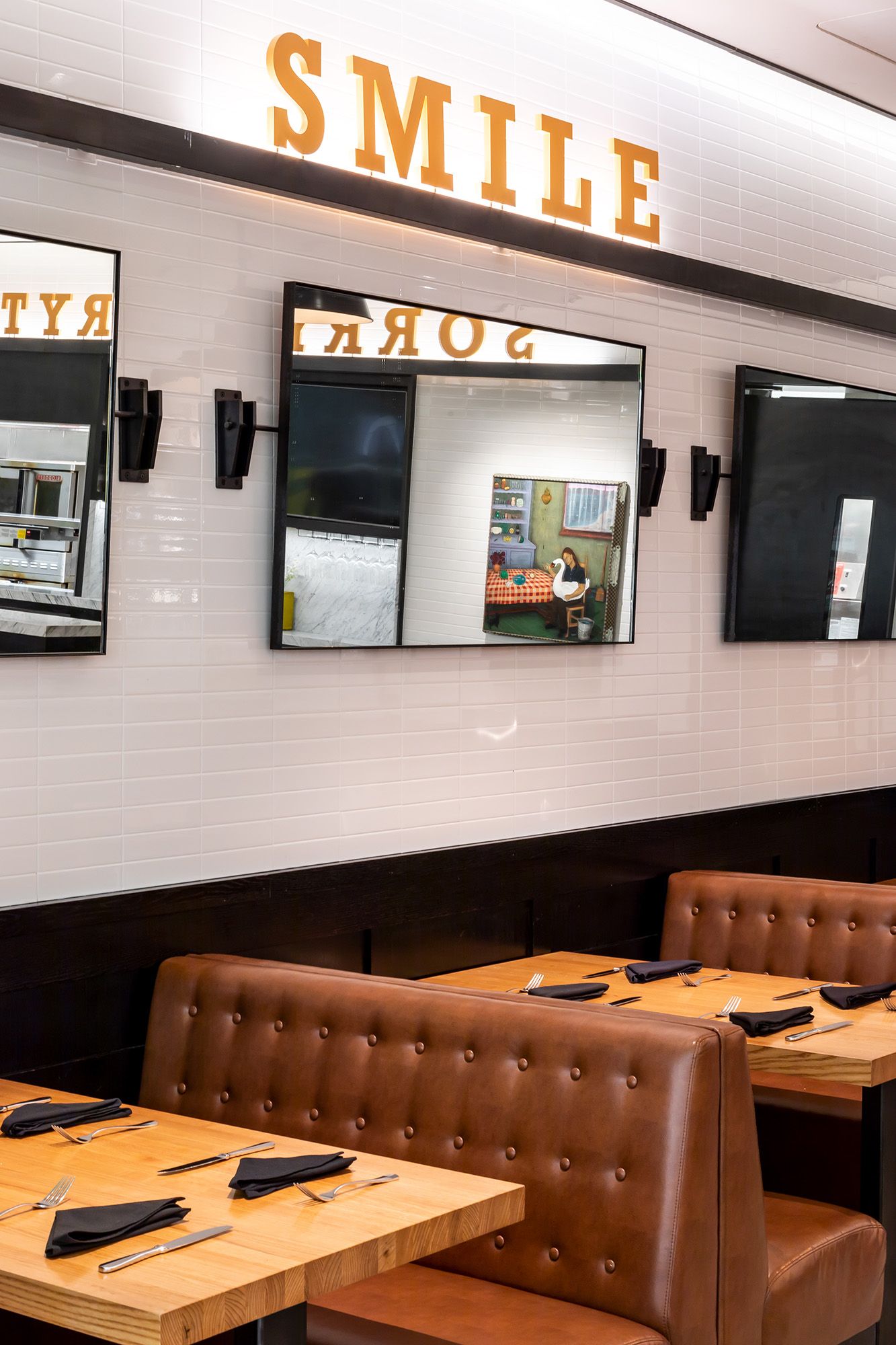 "So, we need to understand and tap into some hallmarks of this brand. What are the things that are truly the soul of this brand? What are the overarching things that you see and feel when you visit that place that we could then interpret and keep and make sure that's preserved, while still breathing new life that addresses the location."
Mustards Grill is a typical example of transplanting an F&B outlet that has become something of an institution. The brainchild of celebrated chef Cindy Pawlcyn, the legendary Napa bistro was brought to SFO's international terminal by BCV and Tastes on the Fly.
From a design perspective, BCV focused on the use of natural materials, earthy hues, and personalised flourishes that also exist in the original bistro. The bar along the northwest wall goes a step further, mirroring the restaurant's Napa location. Playful signage and artwork from Pawlcyn's personal collection create a signature, bespoke look.
"Mustards is a classic, and Cindy Pawlcyn is an icon," says von Eckartsberg. "And because of that, it has gravitas that one doesn't want to lose. Bringing that to an airport is probably the hardest thing.
"We developed a concept that is maybe a touch more modern, but still has a classic vibe to it. We brought in things like the tongue-in-cheek signage, some of Cindy's own artwork, the marble, dark woods, and those were the ingredients that went into this.
"You could call it a constraint, but we like to think constraints are actually opportunities and really give you the ability to create unique solutions."
It's a fine balancing act. Ultimately, you don't want to produce a carbon copy as that can seem fake, and does a disservice to the original location, but equally you want to encapsulate the personality and ambience, so customers feel the comfort of the familiar.
BCV also worked with Tastes on the Fly to open renowned San Francisco tea purveyor Samovar's first airport location at SFO. The project is characterised by its zen-like atmosphere and two bars – one offering tea and the other liquor.
The design draws on a refined, natural palette aimed at creating a serene oasis for travellers – not something you would necessarily associate with a high-footfall, quick-turnaround airport outlet.
The bottom line is often where the importance of design really proves itself. Get it wrong and you have an expensive experiment on your hands. Get it right and you'll be rewarded with satisfaction and spend.
"To achieve the kind of quality level that we've been fortunate enough to have these clients committed to, it's a very expensive prospect," says von Eckartsberg.
"If you do it right, the end result of great design, food and concept can equal great business success. But the journey to get there is something you've got to be prepared for.
"Having gone through that, having run the gauntlet of high costs, and a challenging environment, the satisfying part is ending up with projects that are very high quality.
"I think airports are an environment where the numbers, in terms of people and business, can be more predictable for owners, and therefore they're willing to go that extra mile for quality.
"In the age of Amazon, the one thing that's hard to replicate online is the social experience of food," adds von Eckartsberg. "That is something that I think airports can tap into."

FAB is published monthly by The Moodie Davitt Report (Moodie International Ltd).
© All material is copyright and cannot be reproduced without the permission of the Publisher.

To find out more visit www.moodiedavittreport.com and to subscribe please e-mail sinead@moodiedavittreport.com