---
Taste of Sweden
SSP Sweden launches a slew of outlets showcasing local brands and innovative menus.
SSP Group has teamed up with Swedavia to launch new food & beverage brands at Sweden's Umeå and Stockholm Arlanda airports.
"All the new outlets have been influenced by the latest trends in Swedish food and drink, from the menu options all the way through to how the food is presented," said SSP Sweden Managing Director Joakim Klingsell.
"Rather than following authentic Scandinavian design, the look and feel of these new units has been developed around current hospitality trends in Sweden. Scandinavian cuisine has an outstanding reputation across the globe. These new outlets will enable visitors to enjoy a sample of some of the flavours for which the region is famous."
At Umeå Airport, UME Fika & Bar aims to be a one-stop shop for food, drink and retail. The menu features Swedish meatballs, hamburgers, shrimp sandwiches, vegan dishes and 'raw fika', a range of lactose and gluten-free treats. Craft beers, organic wines, espresso and smoothies are also offered.
Three new F&B units at Stockholm Arlanda include the first travel retail concession for Bastard Burgers, which opened at Terminal 4 in May. The brand is inspired by New York street food and is known locally for its premium hamburgers, buns and side dishes.
Uncorked (a lounge-style wine bar in Terminal 5) and ÄTA (a café and bar in Terminal 4) are the other new concepts.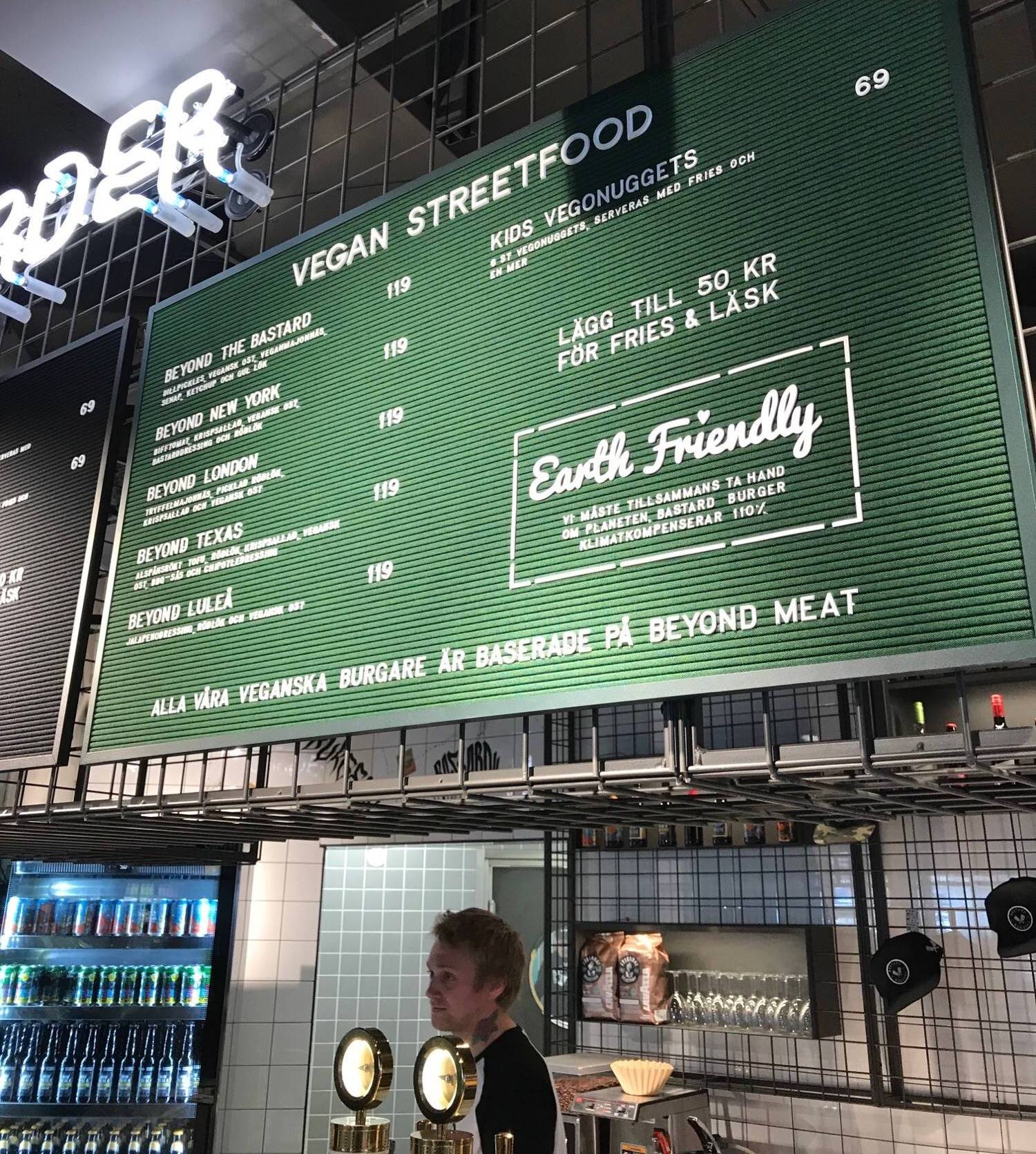 Bastard Burgers has been praised for its vegan menu options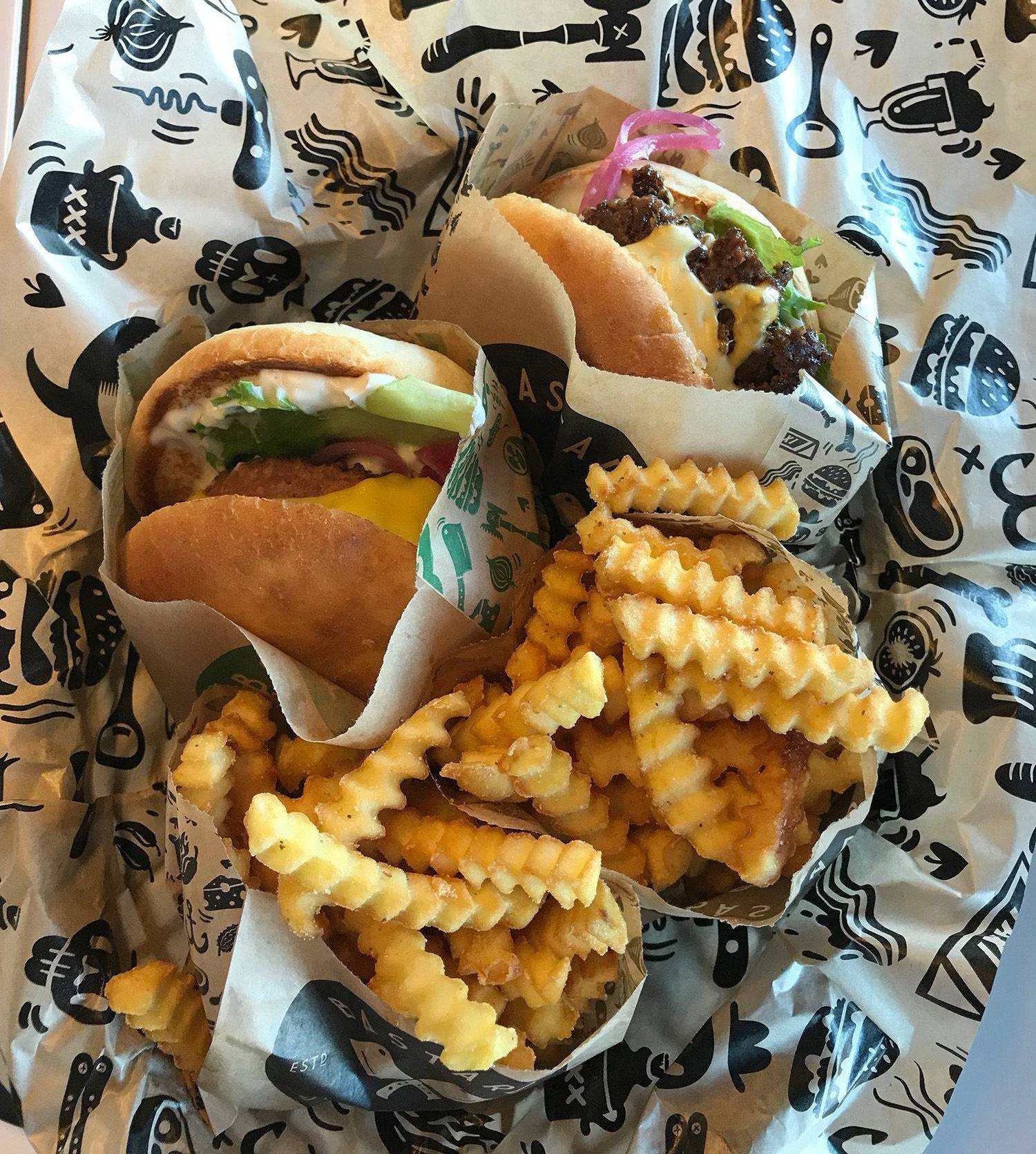 Bastard Burgers was selected for its quality, local ingredients
"There is currently a considerable demand from customers and airport clients for 'local hero' brands," said Klingsell.
"The Swedish food scene is also flourishing and new brands pop up and rapidly gain popularity constantly. Customers are being driven to purchase by the food and drink recommendations they see on social media and are seeking out higher quality food.
"Before choosing Bastard Burgers, we looked at international and Swedish premium burger concepts. The decision to go with Bastard Burgers came down to the fantastic quality of their products – which are made with the best Swedish meat from the north of the country and other locally-produced ingredients – and their well-developed range of vegan dishes."
Klingsell also praised the attitude of the Bastard Burgers staff and how the brand creates a buzz via social media. SSP were also impressed by the brand's rapid growth across Sweden.
While quality burgers are gaining traction, international perceptions of Swedish cuisine do seem invariably associated with the humble meatball – in no small part due to a certain low-cost furniture store. But anyone who has visited Sweden will know there is far more to enjoy and celebrate from the national menu.
"Our aim has been to modernise and re-invent classic Swedish dishes," said Klingsell.
"Of course, we have our shrimp sandwich which, apart from our burgers, is the top seller in our units. We are re-inventing dishes such as this by improving presentation and using high-quality ingredients.
"Our outlets offer an excellent atmosphere that customers really value and encourages them to come back time and time again"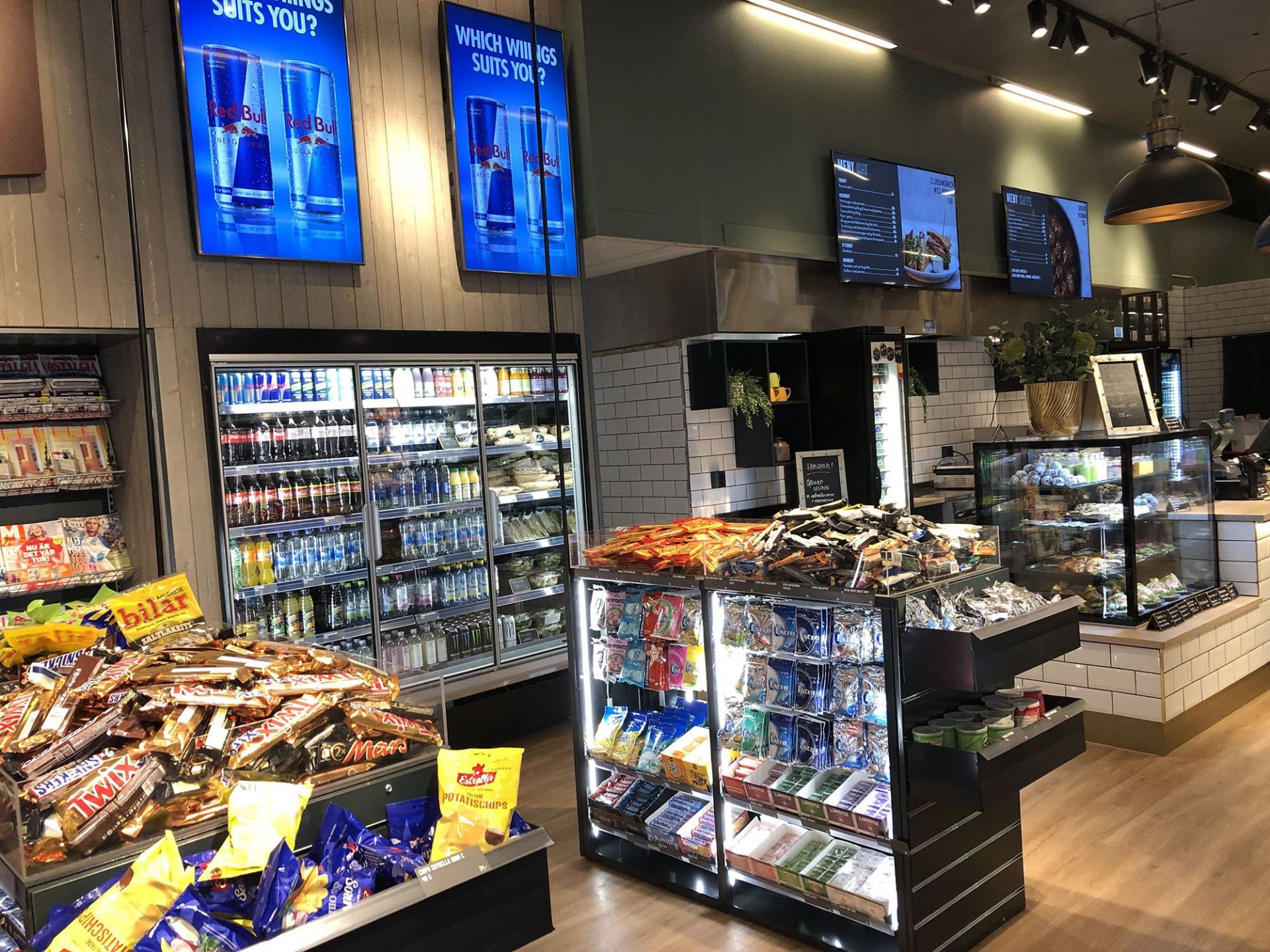 UME Fika & Bar at Umeå Airport aims to be a one-stop shop for food, drink and retail, with a range of magazines and snacks to grab and go
"In addition, current trends for fresh, healthy and local food and vegetarian and vegan options are here to stay. Umeå is a fashionable university city and is also sometimes called the vegan capital of Sweden, which is why our new UME Fika & Bar at Umeå Airport offers a wide range of vegan dishes and raw food.
"We also work with a Swedish brewery, Spendrups, to offer a wide selection of locally-brewed craft beers at our outlets in Sweden."
Klingsell says reaction to the new outlets has been "very positive" both in terms of sales and quality perception.
SSP has put considerable effort into the design of each unit in order to meet different customer needs. One example of this is including phone and laptop charging points at UME Fika & Bar for customers looking to catch up on work while dining.
Where possible, the company has also created different seating spaces in the units to accommodate different passenger types – from those looking for a quick snack to larger groups sharing a meal – which has also been well received.
As for plans, Klingsell says SSP Sweden will continue to develop its own bespoke brands and build a portfolio of local hero brands.
"We work with Max Hamburgers and Bastard Burgers, and Taco Bar was recently added to our portfolio," he says. "These have proven to be very popular with customers and airport clients and a perfect fit for the airport environment.
"It is important that our airport outlets work efficiently and offer quick service in an environment where we have large numbers of passengers who may have limited time to spare. At the same time, our outlets offer an excellent atmosphere that customers really value and encourages them to come back time and time again."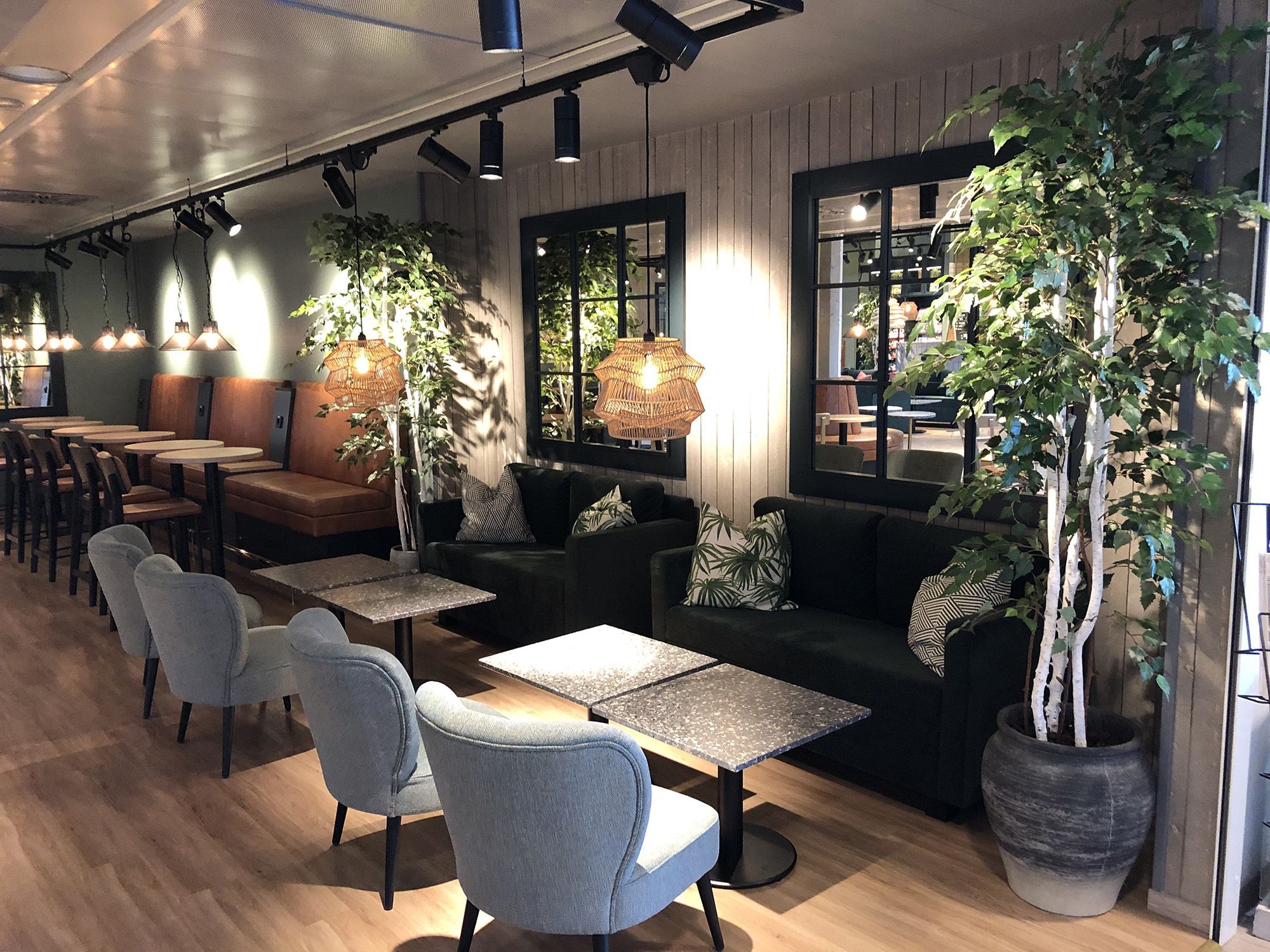 A range of seating options to suit various groups and individuals is available at UME Fika & Bar, as well as charging points for mobile devices

FAB is published monthly by The Moodie Davitt Report (Moodie International Ltd).
© All material is copyright and cannot be reproduced without the permission of the Publisher.

To find out more visit www.moodiedavittreport.com and to subscribe please e-mail sinead@moodiedavittreport.com