---
Streets ahead
Studio Duncalf has worked with Copenhagen Airport on several award-winning concepts in a decade-long relationship. Director Roger Odili discusses the interior design studio's new food hall inspired by urban street markets.
London-based Studio Duncalf has a long-standing design relationship with Copenhagen Airport, having been the creative force behind five current outlets at the airport, as well as the new food hall.
At this year's FAB Awards, that new food hall was a regional winner, while Copenhagen Airport won a similar accolade for Sense of Place. So what part does Studio Duncalf's design work play in that success?
"We have worked on quite a few restaurant projects in the city of Copenhagen over the years," says Studio Duncalf Director Roger Odili.
"Our association with Copenhagen Airport goes back to 2008 when one of our clients, Copenhagen Concepts, bid successfully with SSP Denmark to take their MASH and Sommelier concepts into the airport. MASH is a premium steak restaurant and Sommelier is a wine-led, all-day bistro concept.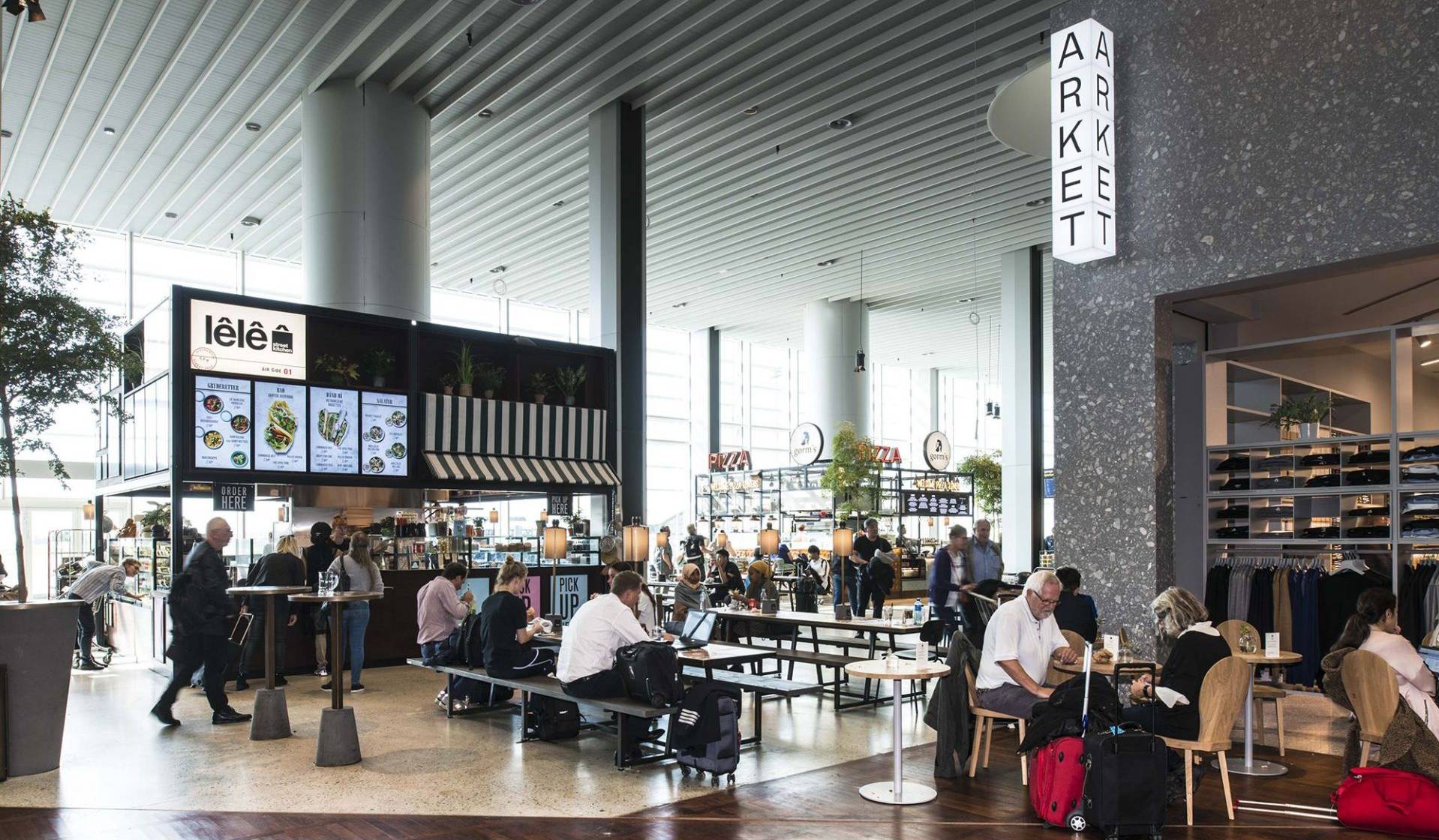 A poured concrete floor helped differentiate the new food hall market concept from the rest of the terminal, adding an urban edge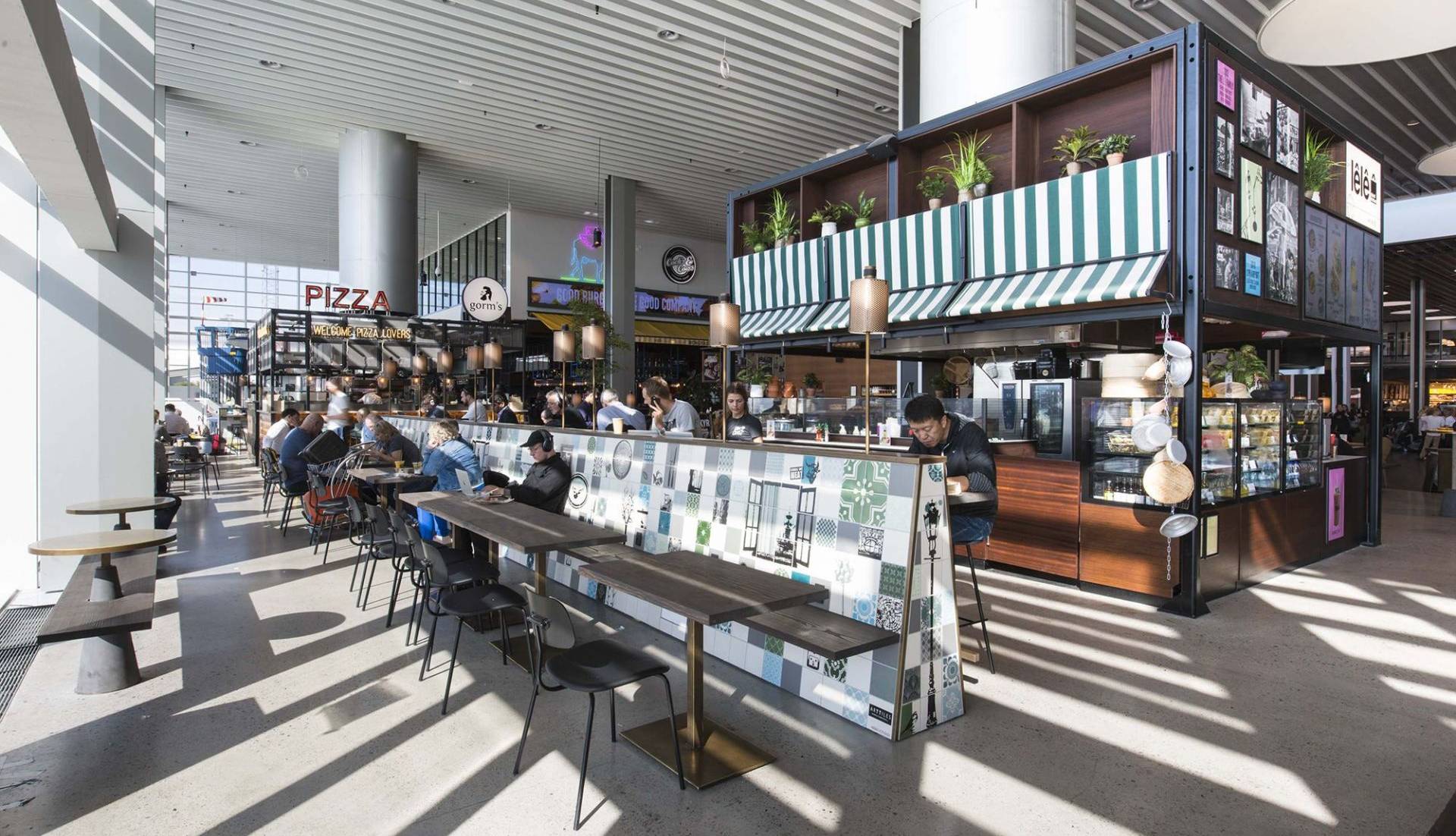 "The design for Sommelier featured a 10-metre bar which became quite a landmark at the airport. We were then lucky enough to subsequently work with more 'local heroes' in the form of Aamanns and Gorm's, both of which are more informal affairs. Aamans specialises in innovative twists to the traditional Danish Smørrebrød while Gorm's is a popular pizza brand in Copenhagen. We subsequently designed a second restaurant for Gorm's in the new Food Hall."
Copenhagen Airport was expanding Terminal 2 and this presented an opportunity for the airport to create a dedicated F&B and urban fashion retail destination in the space created. The airport has an established 'local heroes' initiative which selects the best homegrown restaurants and bars to take their concepts into the airport. This has resulted in the Danish gateway developing a deserved reputation for reflecting a Sense of Place in its F&B offer.
The airport approached Studio Duncalf to develop a masterplan and design direction. Odili says the airport needed to take a different approach in the interior design look, feel and layout of the new space and continue to encourage dynamic and 'happening' Copenhagen-based brands.
"Outside of the airport environment, consumers are being drawn increasingly to multi-offer food markets focused on choice, provenance and informality," he says. "Being aware of this evolving trend and combined with the fact that Copenhagen already had an exciting, 'hip' dining scene, Copenhagen Airport felt that this would be the ideal format for the new F&B space. Our approach was to draw inspiration from the vibrance and energy of the urban food market scene to create a stimulating and dynamic F&B zone."
Studio Duncalf set about planning the space to optimise the location of the units, taking into account customer flow and integration with neighbouring areas of the terminal. At the same time, Studio Duncalf explored best examples of food markets and consulted with the airport to ensure visions and commercial objectives aligned.
"We felt that key to achieving a more urban feel was to take a less conventional approach to the floor finish," says Odili. "This involved moving away from Copenhagen Airport's ubiquitous timber floor and introducing a poured concrete floor finish. Not only did this have the effect of helping to demarcate the Food Hall but also give the area a distinctly urban feel in contrast with the rest of the terminal.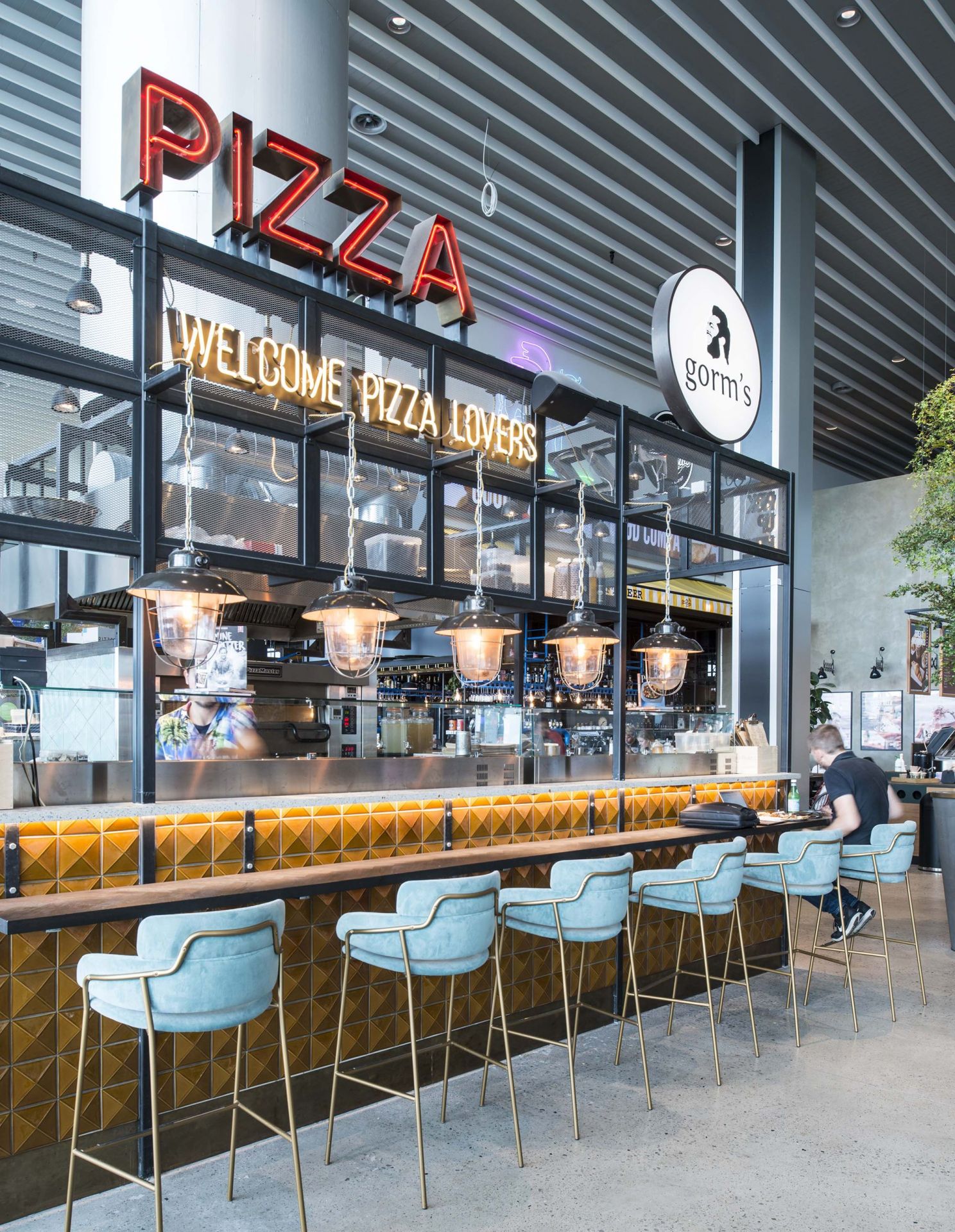 Metal frame construction enabled clear sightlines to enhance the natural daylight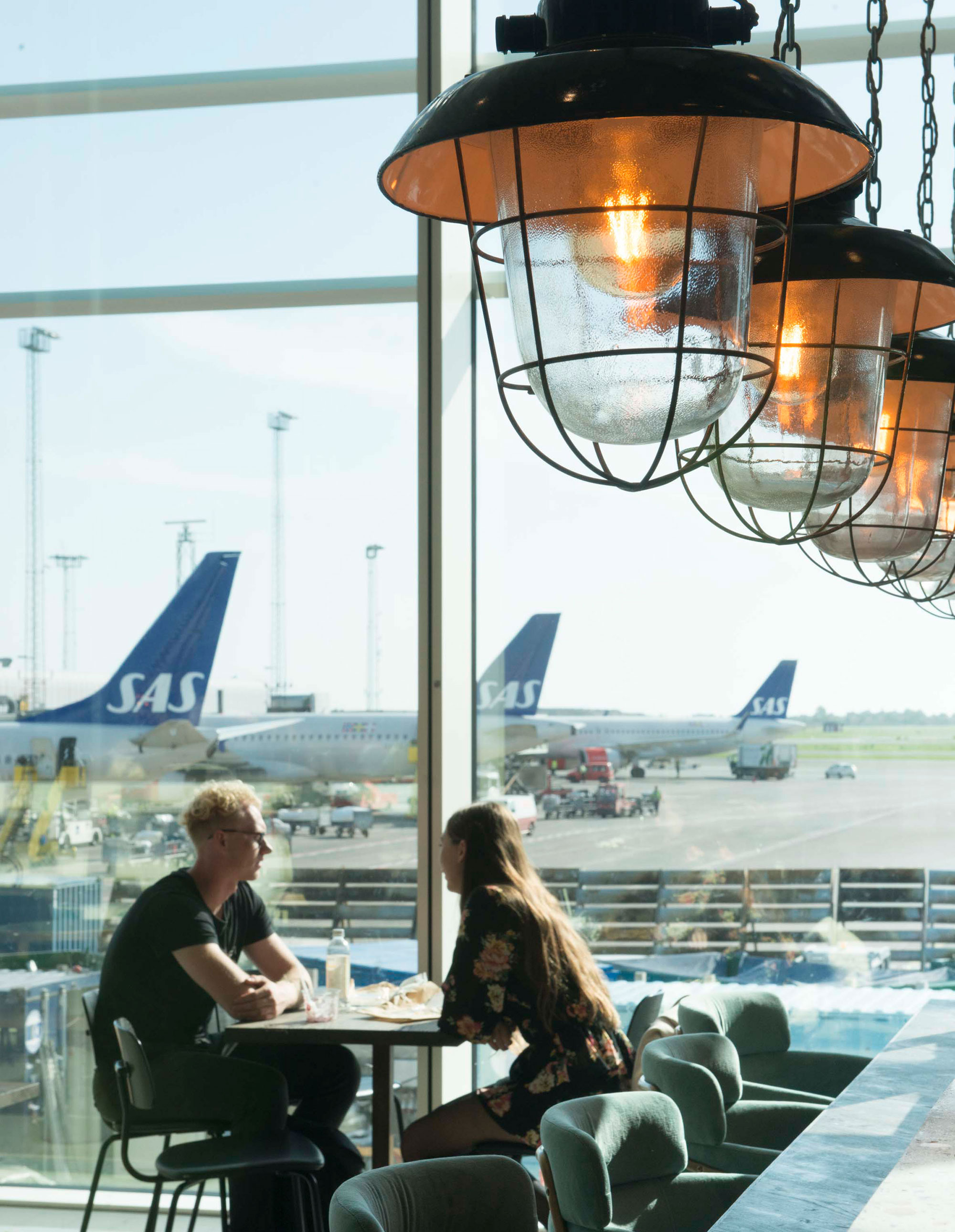 "Good design is an important part of the mix, improving customer dwell times," says Odili
"Another approach was to accentuate the natural light by designing the F&B units as self-standing metal frame constructions. This created clear sightlines through the zone. We also designed the facias for the neighbouring fashion anchors. To ensure consistency and ongoing design coherence, we created a set of guidelines for tenants."
Customers are becoming far more adventurous in their food choices than ever before and at the same time more discerning about the quality of the food that they buy and are willing to pay a premium for good quality food in pleasant and stimulating surroundings, according to Odili.
Airports are also becoming increasingly aware of the commercial potential of F&B and are eager to exploit this opportunity.
"It's clear that [airports] appreciate that, alongside an improving customer offer, good design is an important part of the mix, improving customer dwell times as well as improving the visual environment of the airport as a whole," says Odili.
Designing for the airport environment creates extra challenges but there is one consistent consideration – the needs of the customer.
"When we are designing for restaurants and bars in the airport environment we have to consider the fact that diners are often short on time," says Odili.
"We therefore have to ensure that the offer is clear and unambiguous, enabling people to make a swift choice. For this we need to consider clear communication and wayfinding.
"We also need to work hard on the layout and customer flow to help customers move through the space quickly and efficiently, perhaps with luggage and children. Communal seating is also a good way to enable a family or other group of people to make purchases from different units but still eat together."
Odili adds that he is proud that Studio Duncalf's work helped Copenhagen Airport win those two FAB Awards this year, and that developing the most appropriate outcomes for clients is their main objective.
"When we achieve this, we're happy," he says. "If that work helps to win awards, we'd be lying if we said that we aren't delighted."

FAB is published monthly by The Moodie Davitt Report (Moodie International Ltd).
© All material is copyright and cannot be reproduced without the permission of the Publisher.

To find out more visit www.moodiedavittreport.com and to subscribe please e-mail sinead@moodiedavittreport.com