The AIR concept captures the excitement of flying and design, according to Autogrill Schweiz Chief Operating Officer Maximilian Schiedt.
"Autogrill's idea was to create a restaurant that represents people's fascination of flying," says Schiedt. "Flying is something which has always fascinated mankind and AIR pays tribute to this.
"The objective was to fascinate passengers, airport staff and visitors with this genuine aeronautic-orientated restaurant concept, to spoil them with healthy, locally-sourced products representing the most popular world cuisines, and to make their journey through the restaurant most convenient with a big focus on digitalisation."
That digitalisation includes eye-catching menus, digital screens for ordering, and self-service check-outs. From the operator perspective, great design and the implementation of smart technology can not only enhance the customer experience, but also contribute significantly to the bottom line.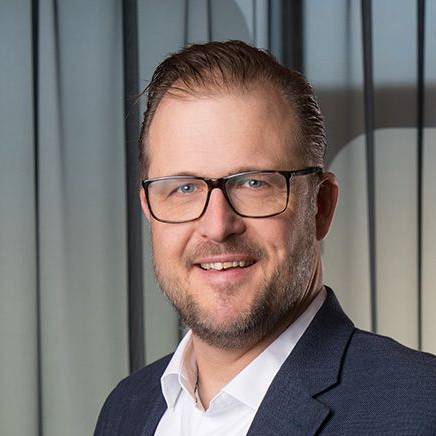 Autogrill Schweiz Chief Operating Officer Maximilian Schiedt: "The idea was to create a restaurant that represents people's fascination of flying,"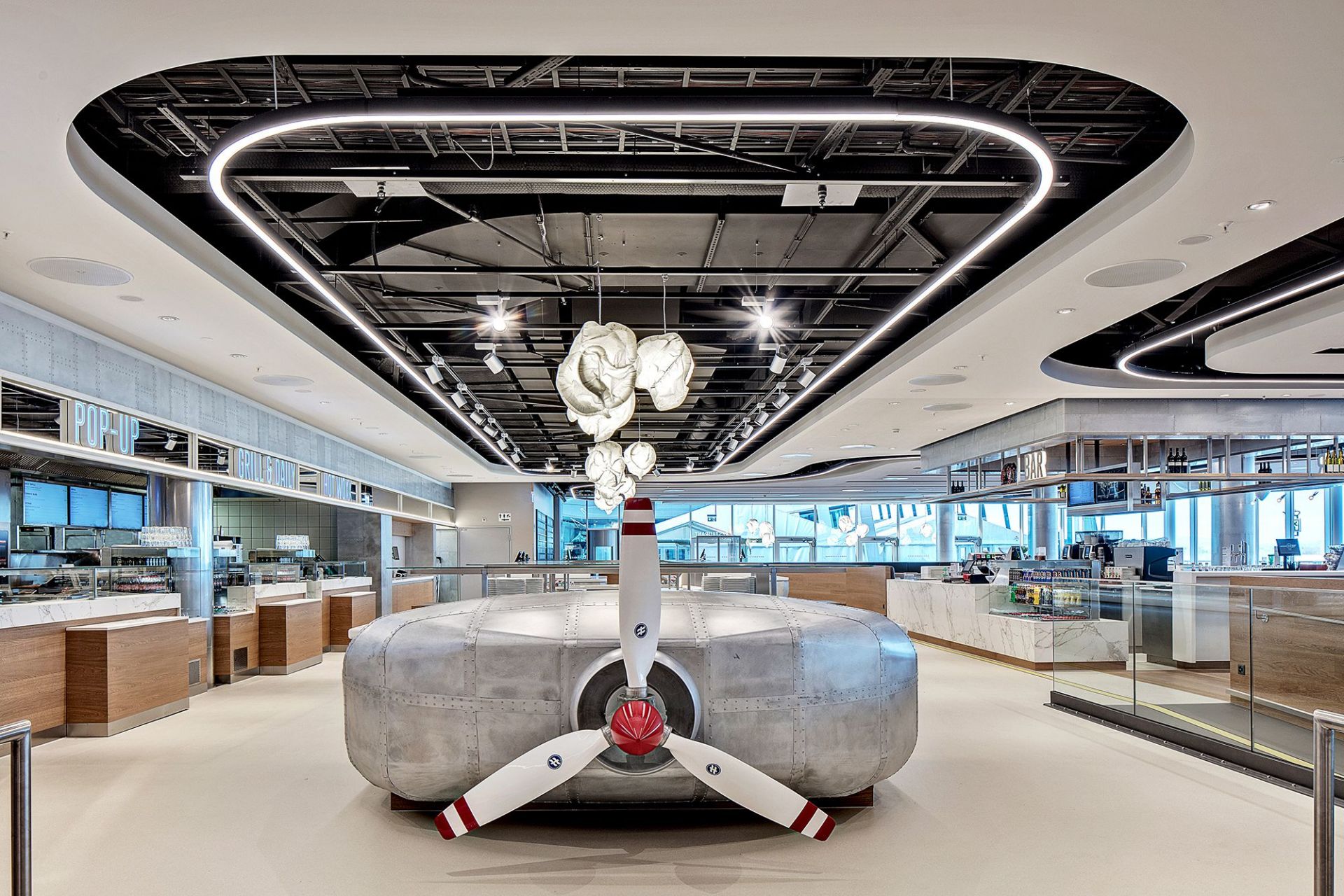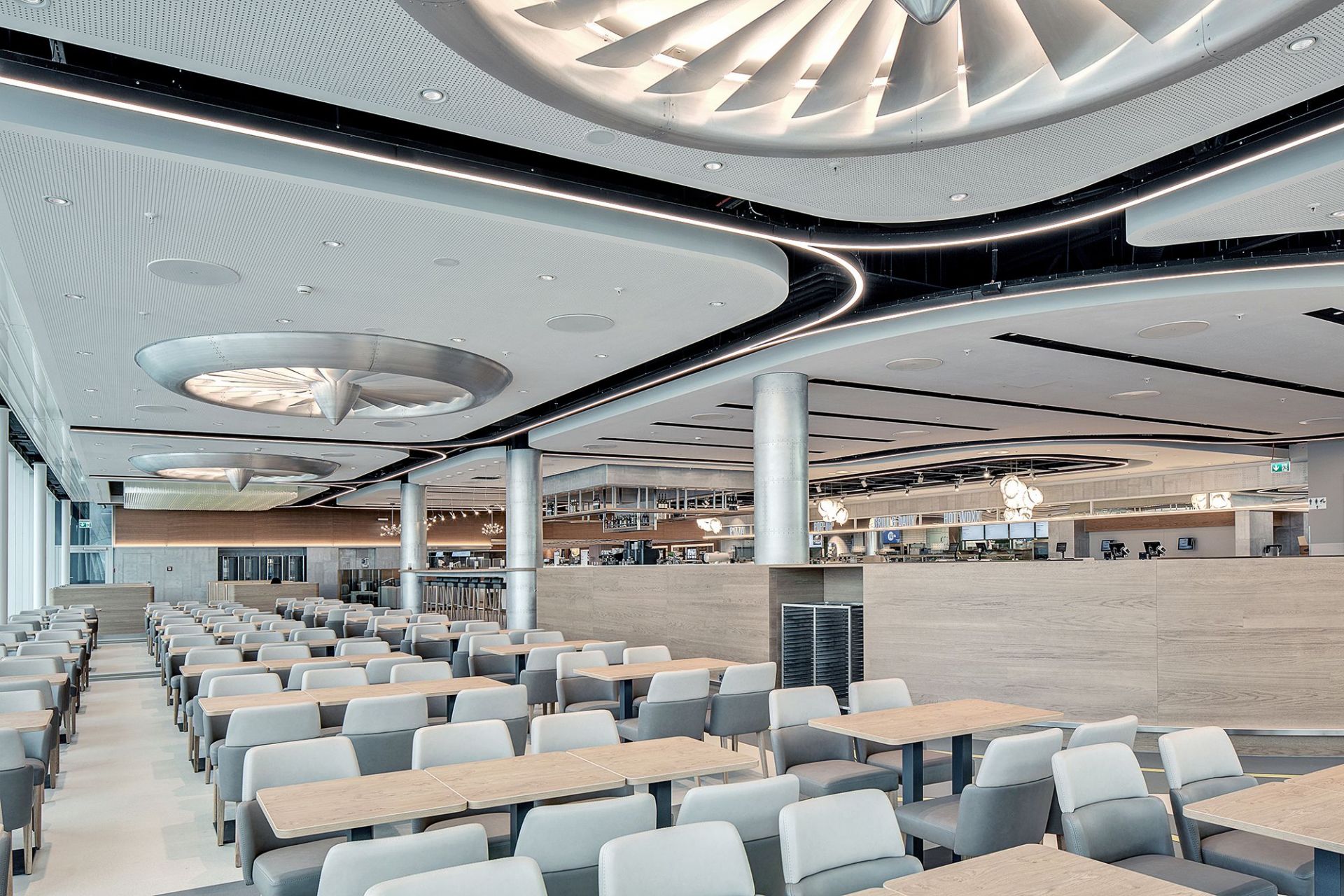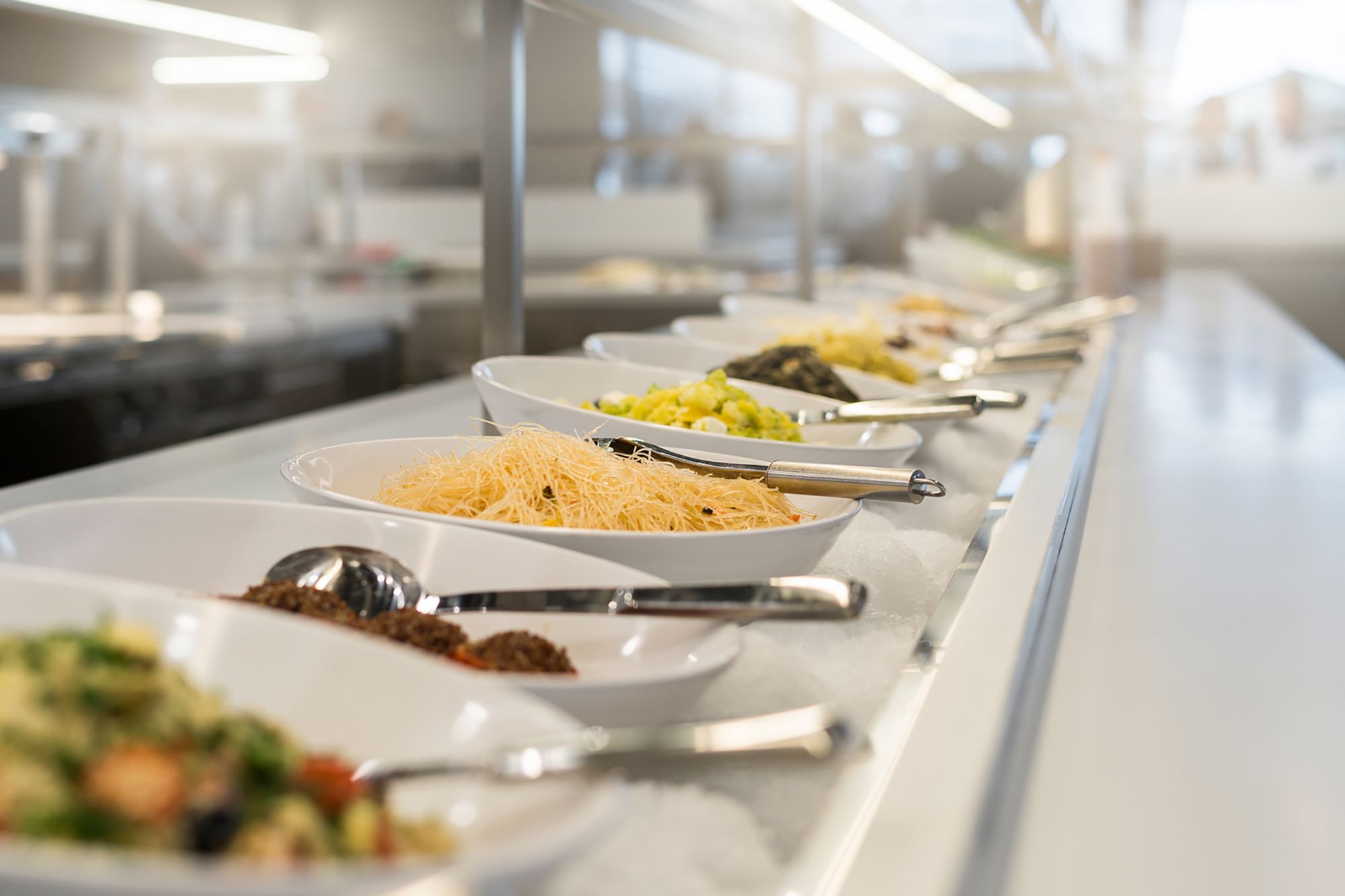 AIR to the throne: Delivering fresh, locally sourced food is Autogrill's prime objective, and key the award-winning concept's success
"There is a strong focus on the Sense of Place of actually being at the airport and its focus on choice and speed," Schiedt adds. "Three different customer segments – travellers, airport employees and airport visitors – enjoy the themed dining experience and the high level of digital innovations.
The AIR concept features a wide variety of different food counters with attractive open show kitchens (including Grill, Pizza, Hot Woxx). It combines two restaurants (AIR and Holy Cow, Switzerland's premium burger concept) with a bakery offering home-made, artisanal specialties, a bar and an open terrace.
Schiedt draws special attention to some of the design flourishes that he believes makes AIR such a success. These include the integrated runway path, walls made of aircraft-grade steel, the buffet constructed from a fuselage, original propellers used as ceiling lights, and a bespoke, hand-made chandelier with more than 14,000 glass elements.
"Design – and the atmosphere which it creates – is key for the success of airport F&B," says Schiedt. "Especially in an environment with so many visual stimuli, it is essential to create an impactful, strong key message and to run it consistently through the whole concept. Travellers are looking for excitement – an inspiring design concept is a must."
Winning the 2019 FAB Award was simply the icing on the cake, and just reward for Autogrill as they strived for something out of the ordinary.
"We love the concept – so the joy of everyone involved has been immense," said Schiedt. "The international recognition is an honour.
"We strongly believe in the success of themed F&B locations. The award confirms what enthusiastic customers tell us on a daily basis: AIR is an extraordinary concept which is a pleasure to the eye as well as to the taste buds."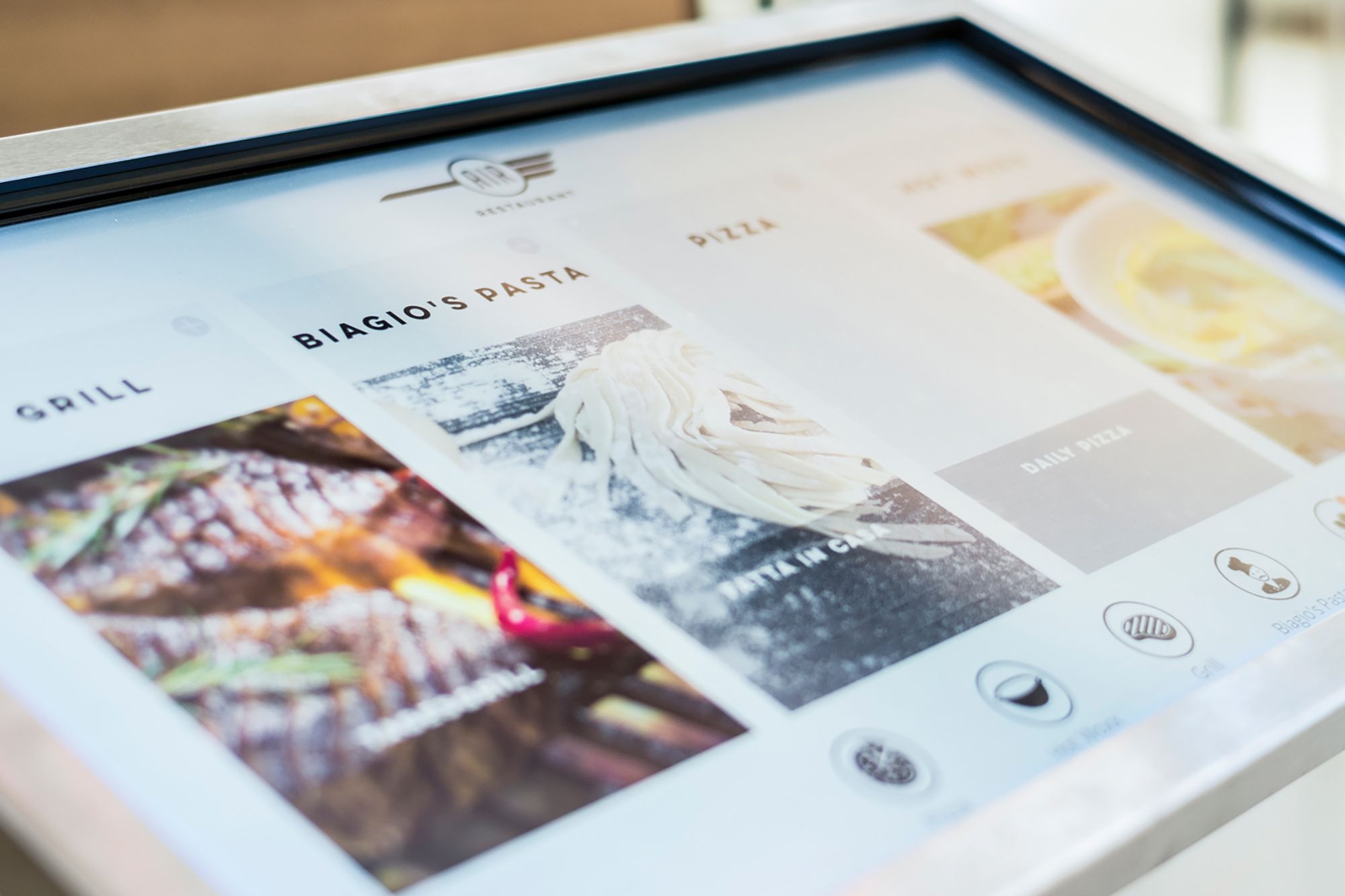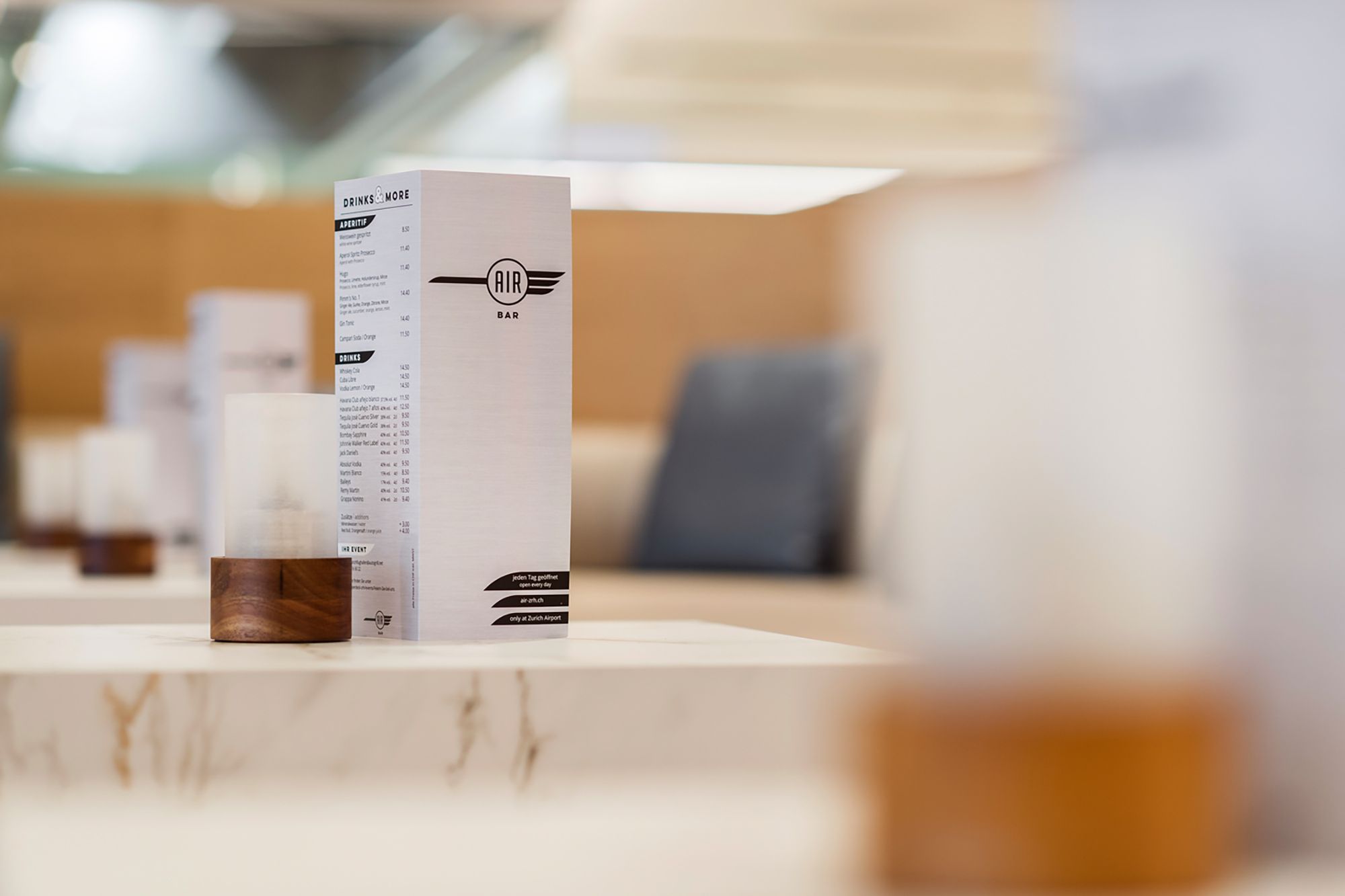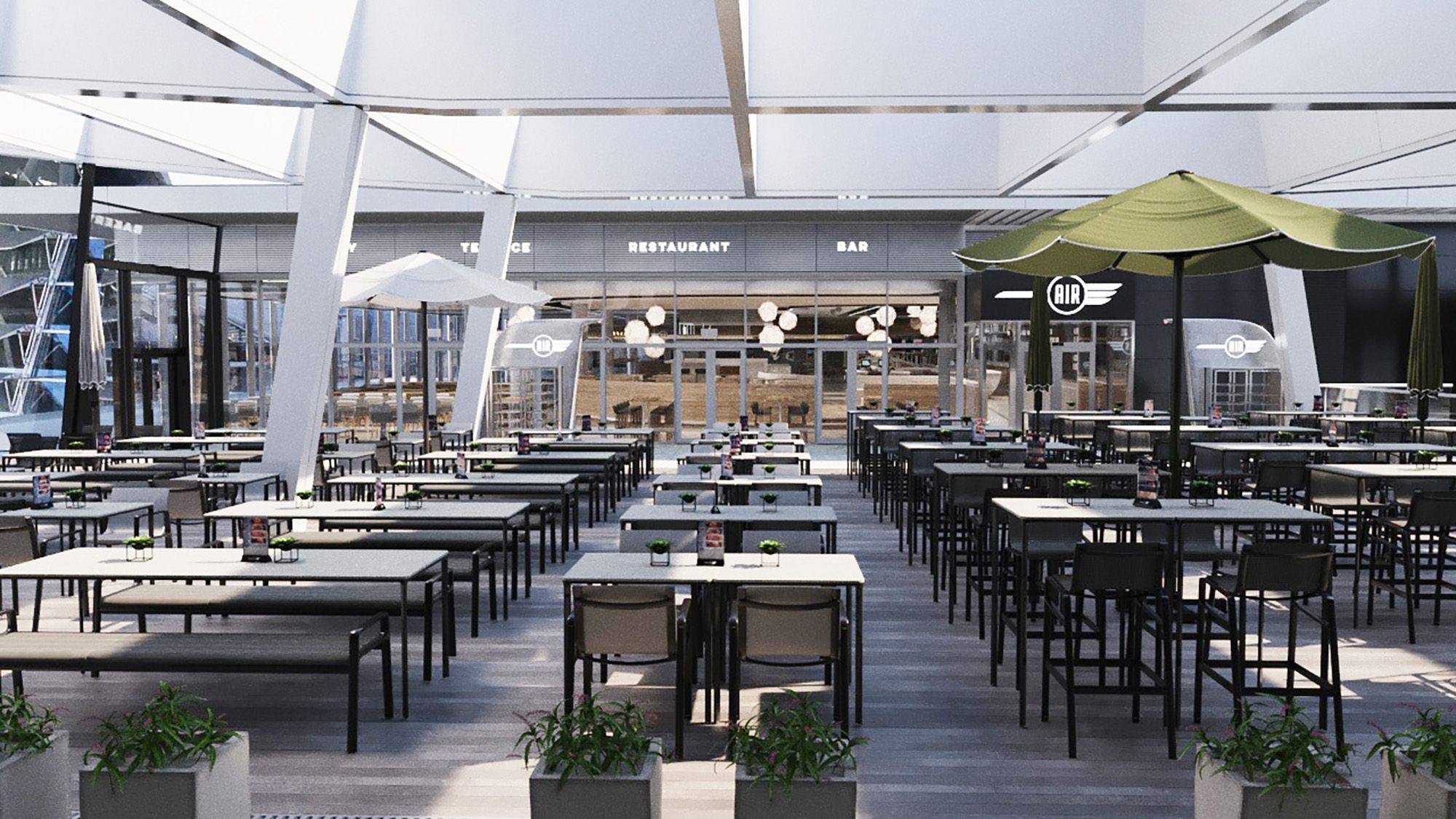 "The FAB Award is a great joy and honour for all of us at Autogrill, at Zürich Airport, as well as for the design team"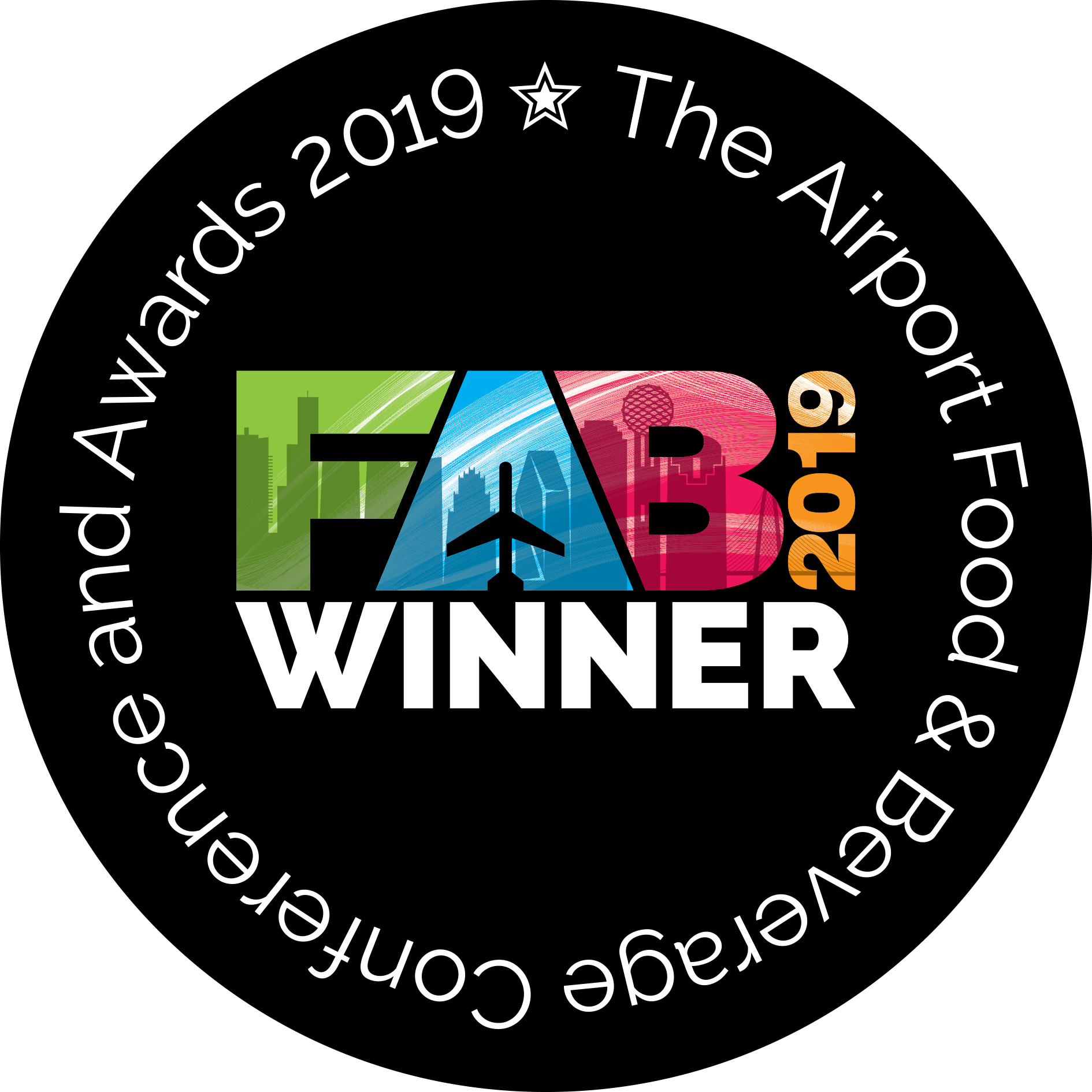 FAB is published monthly by The Moodie Davitt Report (Moodie International Ltd).
© All material is copyright and cannot be reproduced without the permission of the Publisher.
To find out more visit and to subscribe please e-mail sinead@moodiedavittreport.com