---
How Travel Food Services led a revolution in Indian airport dining
There was a time in Indian aviation when travelling by air was purely transactional – simply a matter of flying from point A to point B. Today, many air passengers plan their itineraries carefully to ensure they get good food before, during and after their flight. Here, #Miles2Go Consulting Services Founder

Shriram Sanjeevi

examines

the food & beverage opportunities at Indian airports.
In India, food & beverage kiosks and outlets were historically allotted on an outdated tender process by Airports Authority of India (AAI), where the 'highest bidder' or 'H1' was given space to serve F&B to passengers and visitors.
The food items were restricted to oily cutlets and samosas (an Indian delicacy made of fried dough filled with potatoes, peas, etc.); chilled sandwiches with a slice of cheese but barely a cucumber or tomato inside; watery Nescafé coffee or Indian Chai (tea) served in plastic cups; and other cold food mostly served without reheating for want of a microwave oven at the outlet.
As much as the lethargy of the agencies governing or managing themcontributed to this mediocrity, customer expectations of airport dining were also low.
Fast forward to 2008 when two modern private airports opened at Bangalore and Hyderabad, followed by upgraded terminal buildings and eventually new terminals at Delhi and Mumbai.
Not only were the private airport management companies competing with each other, but at a higher level, they were benchmarking global best practices. International players such as HMSHost, part of the Autogrill Group, and SSP Group set foot in India through direct investments as well as joint ventures. And the rest, as they say, is history. Or should I say, history in the making.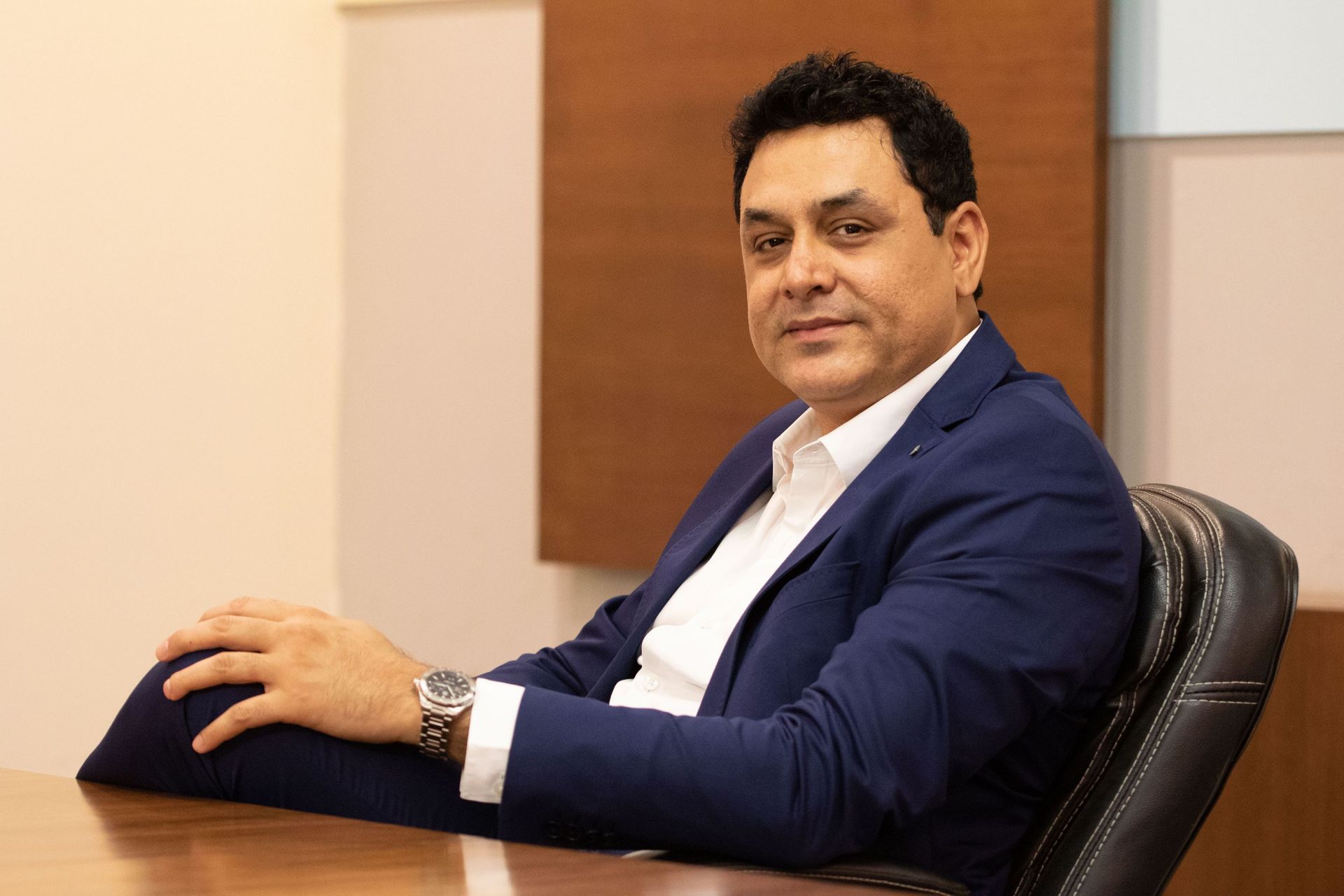 Travel Food Services COO & Business Head Gaurav Dewan says the company has always ensured that passenger experience takes top priority
While the private airports have been winning various accolades over the years, F&B players too have been going to great lengths to please the passengers-turned-customers. Passengers have more choice now within the country, with many international brands setting up business here. Additionally, the average Indian air traveller has seen more of the world over the past decade than in the previous two decades put together.
Even as the global players came to India with a plethora of ideas and a willingness and capability to invest and build business here – after all this is a long term opportunity – a number of home-grown companies upped the ante. Without doubt, Travel Food Services (TFS, in which SSP has built a substantial stake -Ed) has carved a niche with its strong offering, distinguished menus and well-trained staff.
In a freewheeling chat I had recently with TFS COO & Business Head Gaurav Dewan, he shared the story of TF. He talked of how the company has single-handedly become the largest player in Indian travel F&B, a lounge operator in the making, and is developing new city-side opportunities such as highways and motels.
TFS started operations in 2008 with a few outlets at Mumbai Chhatrapathi Shivaji International Airport Terminal 2 and at New Delhi Indira Gandhi International Airport Terminal 1D. These were the first buildings to be renovated after the move toward airport privatisation.
GVK Group and GMR Group, both first-generation business powerhouses with interests in infrastructure projects, bid and won the airport redevelopment projects at Mumbai and Delhi respectively. They faced stiff resistance from the unions of the erstwhile AAI divisions which were managing the airport, plus several law suits and legal cases against illegal squatters and hawkers inside the airport and along its periphery. They were also under severe political pressure from all corners.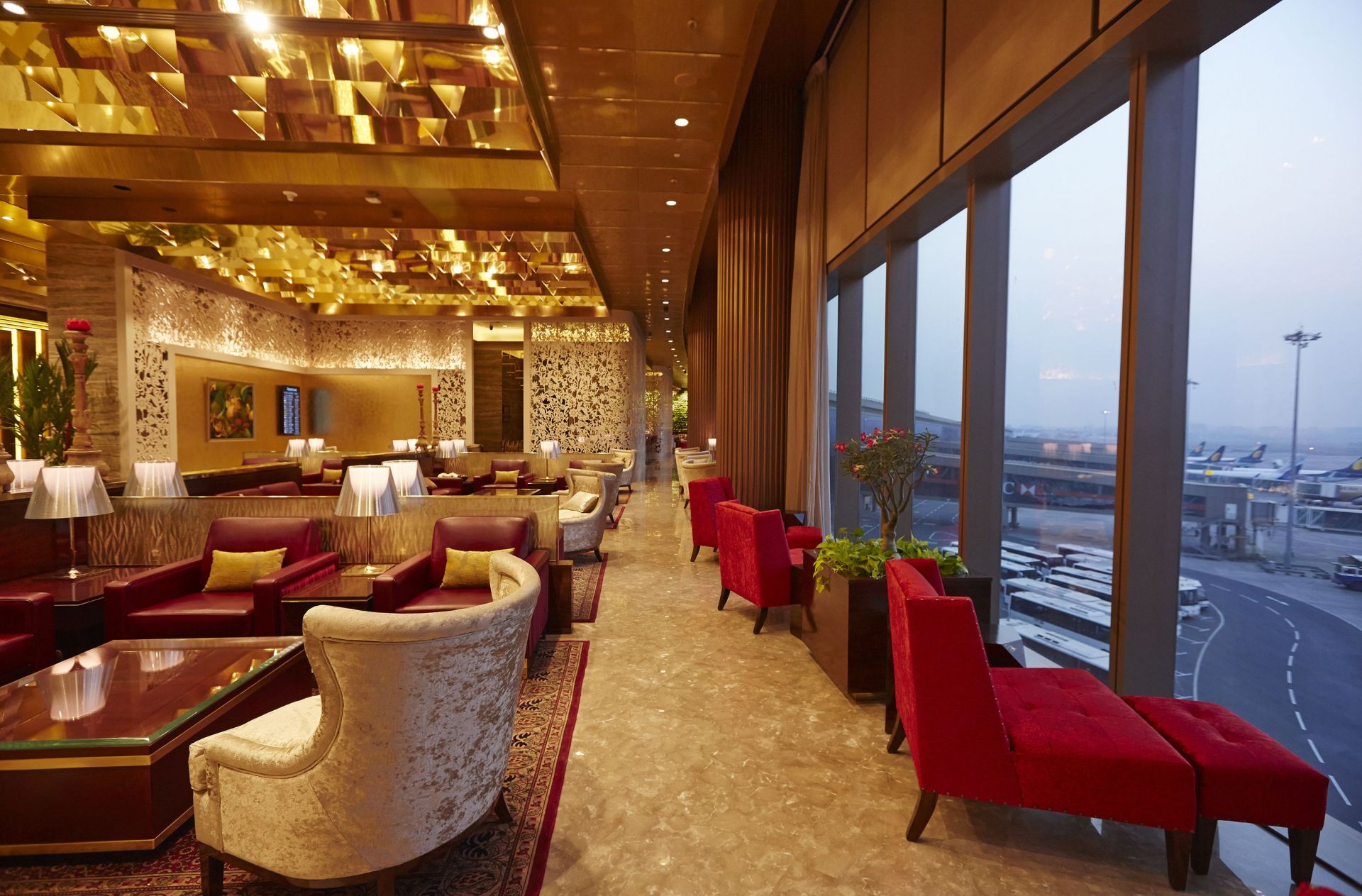 TFS has set new standards for Indian airport lounges
Given that India is tilted more towards domestic air traffic, which contributes 75% of total passenger numbers, it was first and foremost important to ensure the experience of domestic flyers was catered to. For they were the decision makers of repute in India: social influencers, media personnel and of course the average common man who carries an imprint of such new infrastructure back to the dining room at home or to the office canteens and other public areas.
Since mall retailing had begun to take off at the time in India, customers were already watching the space with keen interest. Due to limited dwell time in domestic areas though, it was natural to focus on the F&B aspects initially rather than product retailing. And so, international-styled cafes, food courts and even speciality restaurants were created, some with a presence only at airports. Popular Indian and international brands sprung up in airports and today, most of the top brands have a presence across the top six airports, which carry almost 65% of the entire air traffic in India.
TFS operates more than 300 outlets across 15 airports (and growing) in India and added about 70 new locations in FY2018-19. The company is looking to add a similar number this year as well. The Adani Group has bid for and won the rights to operate six important airports across India and TFS has a strong chance to make gains at these airports thanks to the work it has accomplished for over a decade across various private and AAI-managed airports. With over 100+ operational airports in India, the story is perhaps just beginning.
Pricing has been a key challenge for Indian consumers. With limited disposable income after the 1991 economic boom, Indians have remained 'value conscious' in their spend, be it for a humble meal or personal transportation options like a two-wheeler or a car. So, pricing for F&B at airports is always a tricky issue to address since there is an obvious and immediate comparison between prices of products in the airports and those in the cities. How did TFS overcome this mega-challenge?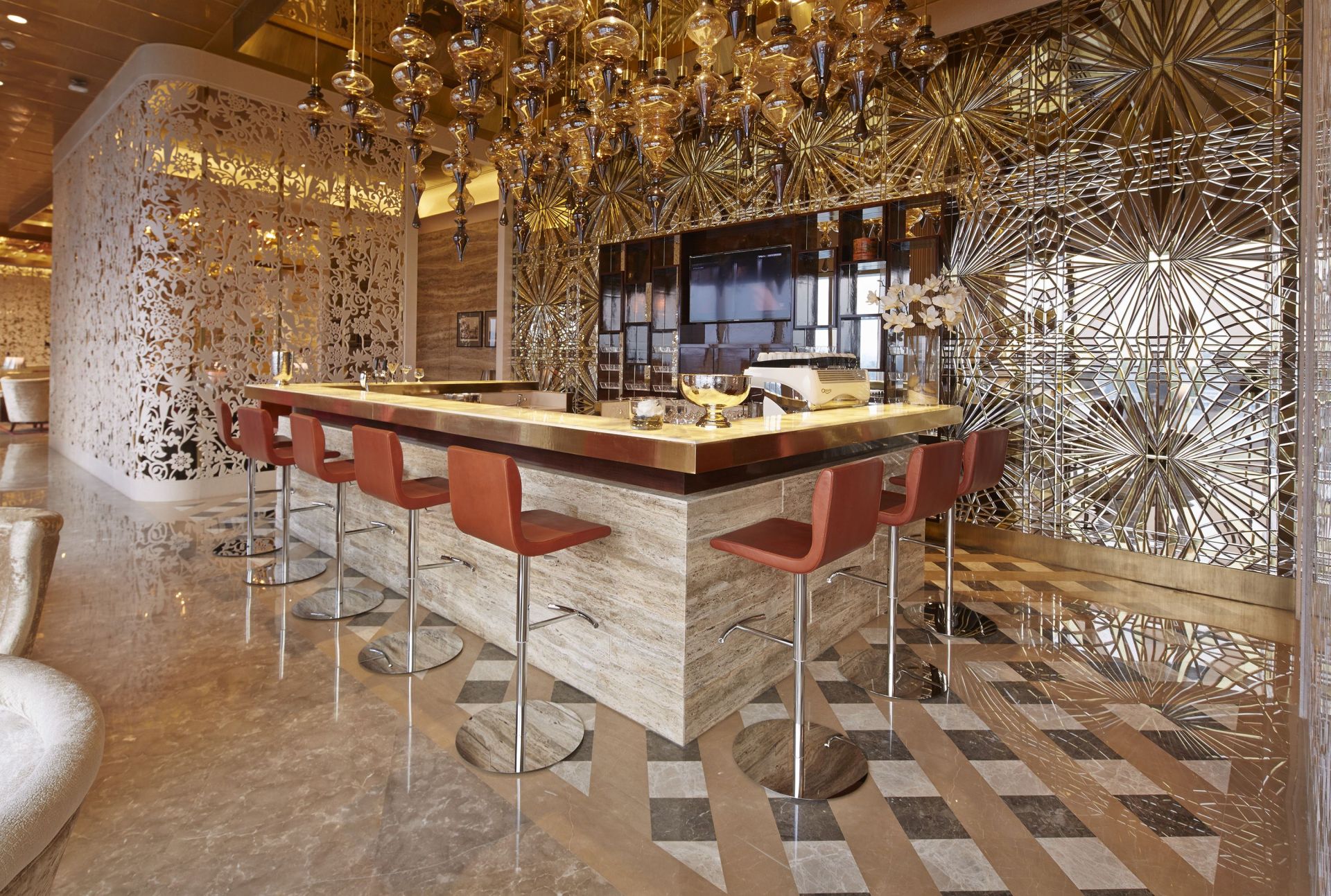 TFS has built strategic dependencies between its F&B outlets and lounges, since they use the same kitchen and staff
Gaurav says the company tried to enhance the passenger experience rather than focus too much on food prices. Employees are not forgotten either. For example, TFS staff are paid fair wages, given accommodation, and receive all statutory government obligations and other employee benefits. TFS also ensures ISO certification to maintain quality standards while CCTV monitoring is used to ensure the back areas, including kitchens, are always under scrutiny.
Another challenge is the high cost of operating at airports, with landlords taking high rents, and the extensive time required to prepare hot Indian food, which is what most Indians consume. Knowledgeable consumers have accepted the reasoning behind the premium pricing of food & beverage items at airports and trade them off against the positive experience they receive.
Over time, TFS has diversified. It pitched and won the rights to manage common lounges at airports, thanks initially to the fall of Kingfisher and Jet Airways more recently. Nowadays, he norm in India is for generic lounges, for which a passenger can simply pay and use, or instead use the privilege they have from their banks through their debit or credit cards.
Gaurav says TFS has built strategic dependencies between its F&B outlets and lounges, since they use the same kitchens and staff. During one of his visits to a lounge at Mumbai earlier last year, he saw a number of passengers throwing away desserts much to his chagrin and surprise, since most Indians have a sweet tooth and it's almost customary to end a meal with an Indian sweet, ice cream or a dessert.
When he investigated, Gaurav found that passengers were trying the desserts but weren't satisfied with the range – Indian delicacies range from milk to khoa, chocolate fillings to puddings, and beyond. So, TFS increased the number of desserts from 6-7 options at the lounges to 10-12 at some places, but decreased the portion sizes. At a stroke, food waste was reduced, and there was more uptake of sweets and desserts, while the customer happiness index surged. TFS is perhaps among the very few lounge operators worldwide which have over 30 items in their all-day buffet menu. The focus on quality means that many passengers will pay even if they don't have a bank card privilege.
Travel retail has been maturing in India and road travel is on the increase, thanks to lower-priced passenger cars, a better quality of roads and tolled national and state highways. TFS has set its focus on highways next. The company opened its first outlet on the Delhi-Rishikesh highway near a quaint town called Roorkee. It's been "a wonderful experiment", according to Gaurav, who says TFS has been able to match the needs of travellers. There are an estimated 40,000 fuel stations in India and Gaurav has his sights sets on expanding the company's portfolio in this sector.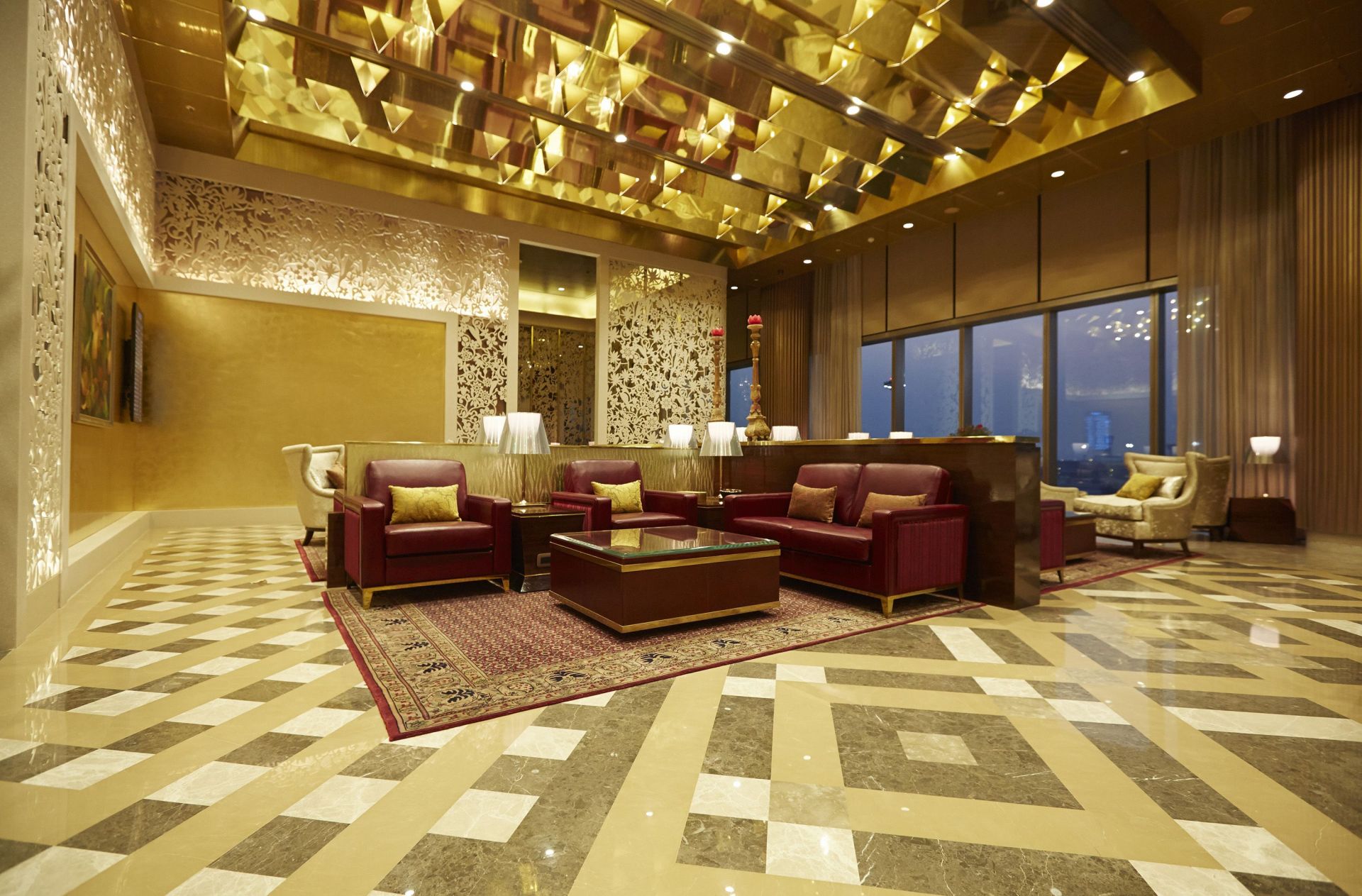 TFS operates more than 300 outlets across 15 airports (and growing) in India and added about 70 new outlets in FY2018-19
Airports remain the prime driver though. Another innovation that TFS has pioneered in India is the concept of 'food at the gate'. This is being trialled at a few airport locations and should eventually be deployed across all the airports in which the company operates. Many passengers end up at the gate zones much earlier than required (many times even before the ground staff and the flight crew arrive) and hence miss out on exciting F&B options.
Over time and armed with insights on passenger behaviour, TFS has introduced an innovative concept in which kiosks are placed near boarding gates. Passengers can order and pay for F&B which is then delivered by TFS' staff in electric scooters from the main restaurants.
The kiosks also have QR Codes from which the users can simply scan to order, so they don't have to download yet another app on their mobile phones. Consequently, TFS does not plan to build a mobile app exclusively for this purpose. Gaurav says TFS is already getting good traction for the concept. The company hopes that millennial customers, coupled with tech-savvy Generation Z customers, will prefer to indulge in these ordering opportunities, thanks to their familiarity with food delivery services such as Swiggy, Zomato and Uber Eats.
Besides the private airports, TFS is present at several AAI-managed airports such as Chennai, Chandigarh and Calcutta. Like private airports, they follow a rigorous and transparent tender process, albeit with stricter terms and conditions that often deter not-so serious players. It's often more difficult to operate at AAI-managed airports because the infrastructure is old although management teams are increasingly buying into global best practices in the sector.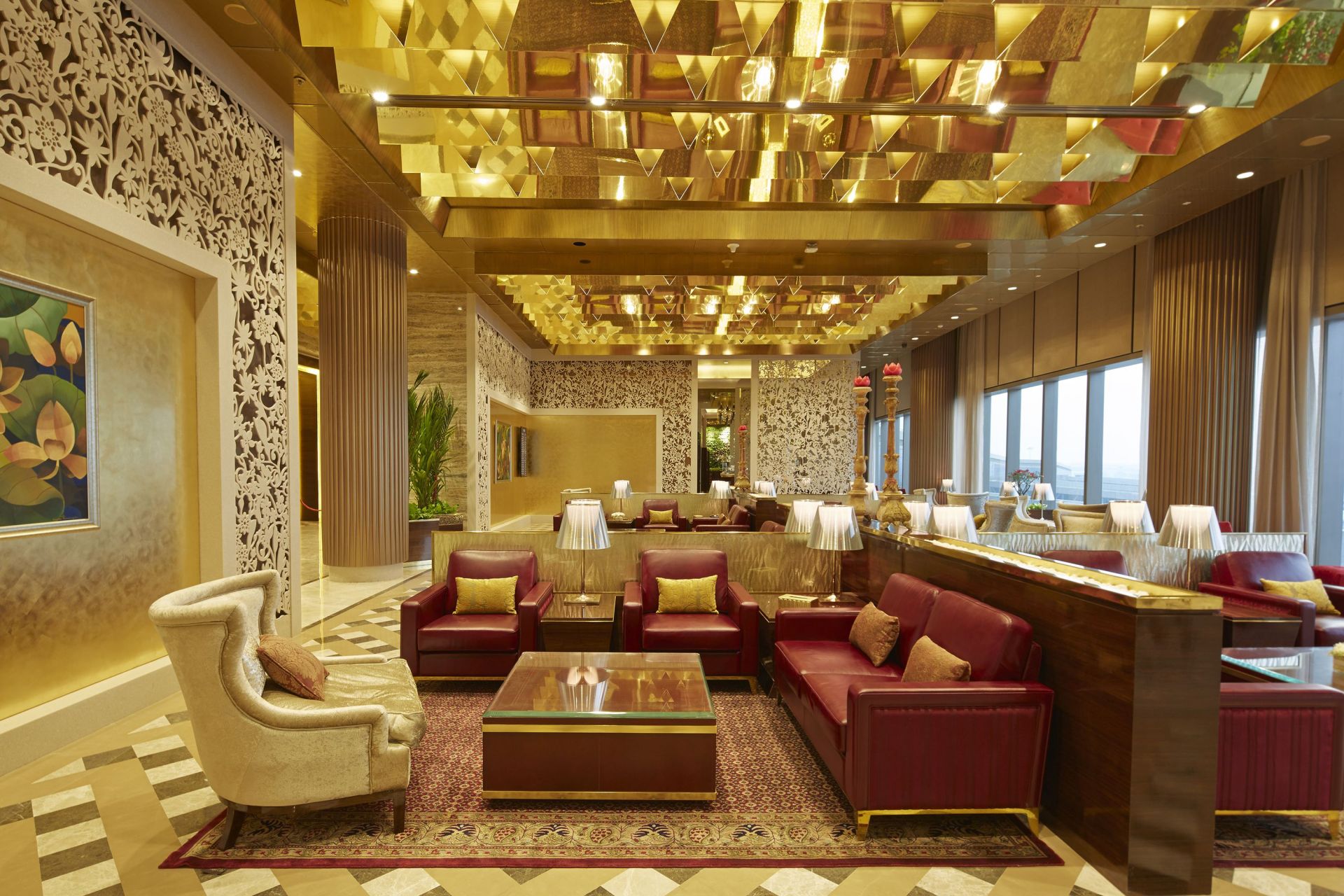 AAI Executive Director and Airport Director at Chennai International Airport S. Sreekumar says he is very satisfied with the style of business operations provided by TFS., having received much positive feedback from the passengers and airlines TFS serves. He notes that TFS operates a unique kitchen at Chennai Airport, which is able to dish out hot meals at very short notice; something that's useful during flight delays and other exigencies. The food court at Chennai Airport's domestic terminal serves hot idlis, sambar and South Indian filter coffee along with various other delicacies. This has caught the attention of frequent domestic travellers on business trips who queue up as early as 5am before boarding their flight, perhaps only to avoid the cold sandwiches onboard.
With grand plans to further conquer the Indian travel retail business in the areas of F&B and lounges at Indian airports, TFS is a long-term player in this market. The company is making strategic investments to stay relevant to the changing tastes and needs of customers over time.
With the Indian government poised to increase the number of operating airports to over 150in the next few years, with a firm focus on privatising more of them, TFS is well-positioned to build a hugely powerful business here over the coming decades. For perspective, the size of the Indian travel retail business across these 100+ airports stands at less than US$1 billion per annum, in stark contrast to Singapore Changi or Dubai International, which clock US$2 billion per annum from retail alone.
The journey for Indian travel retail has just begun but its potential is vast. TFS fully intends to be at the forefront of exploiting that opportunity.

FAB is published monthly by The Moodie Davitt Report (Moodie International Ltd).
© All material is copyright and cannot be reproduced without the permission of the Publisher.

To find out more visit www.moodiedavittreport.com and to subscribe please e-mail sinead@moodiedavittreport.com