---
Brewing up a compelling blend at the heart of Munich Airport
With its unwavering focus on quality, people and atmosphere, Airbräu captures the spirit of Bavaria through a delightful restaurant, Europe's largest roofed beer garden and the world's first airport brewery. The Munich Airport concept celebrated its 20th anniversary earlier this year.

Jason Holland

reports.
Airport bars provide a welcome oasis for travellers. With its rustic Bavarian atmosphere, hospitality and taste, Airbräu at Munich Airport is widely considered to be one of the best airport bars in the world and a great example of an establishment that captures a Sense of Place.
Airbräu, which is also notable for featuring Europe's largest roofed beer garden and the world's first airport brewery, celebrated its 20th anniversary on 9 September 2019. The concept's lively and welcoming atmosphere captures the spirit of Oktoberfest and is like a year-round beer festival, backed by a local menu from which guests can enjoy hearty Bavarian classics such as roast pork and dumplings as well as a selection of international dishes. Airbräu also distinguishes itself by offering a programme of live entertainment, from traditional Bavarian bands to comedy acts, as well as theatrical service.
The concept's success has even led to the creation of a 'little sister' restaurant, which is now located in Terminal 2 departures, styling itself as the 'last stop for home-style Bavarian hospitality'.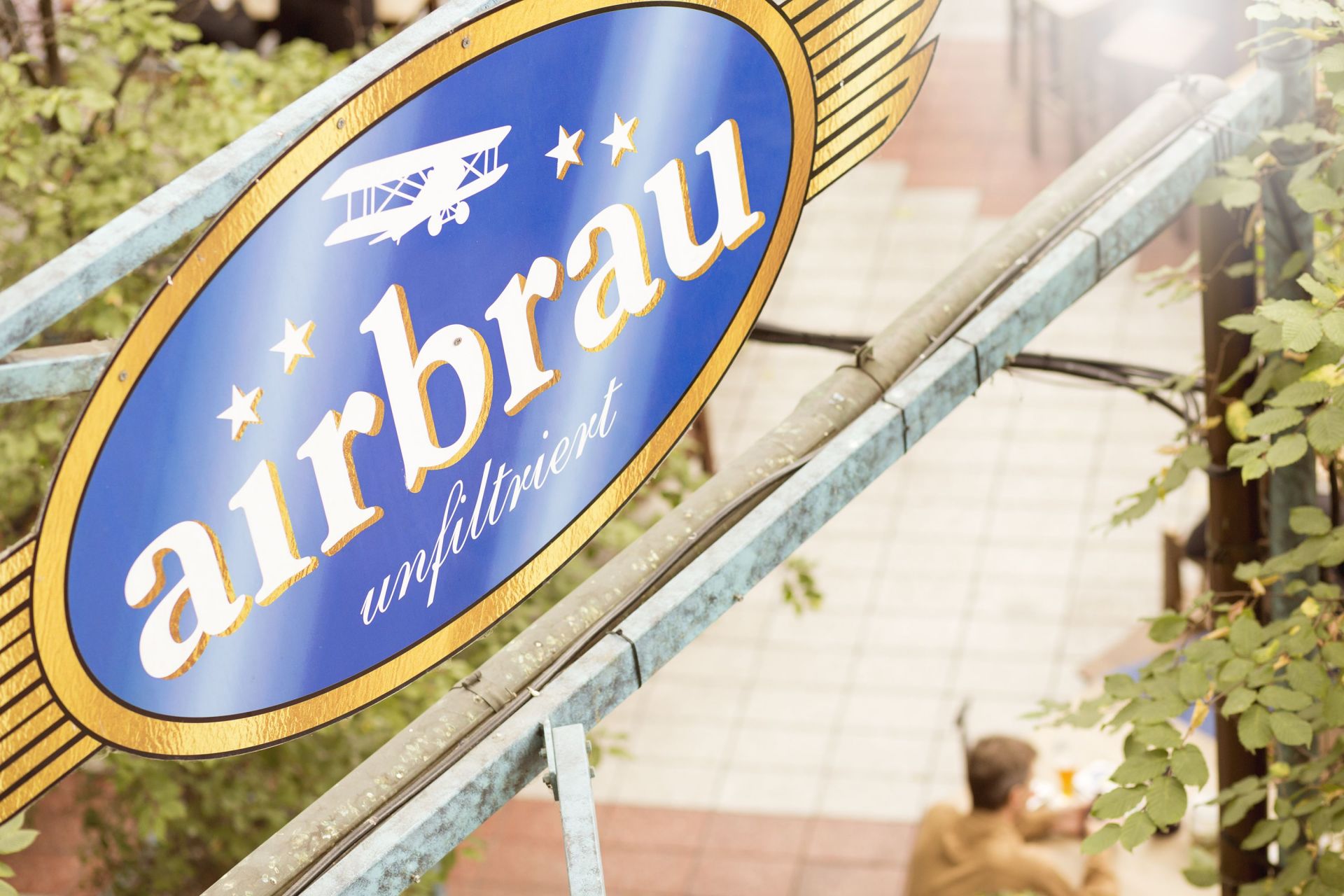 With its traditional tavern and pleasant adjoining covered beer garden, Airbräu is popular among travellers and locals alike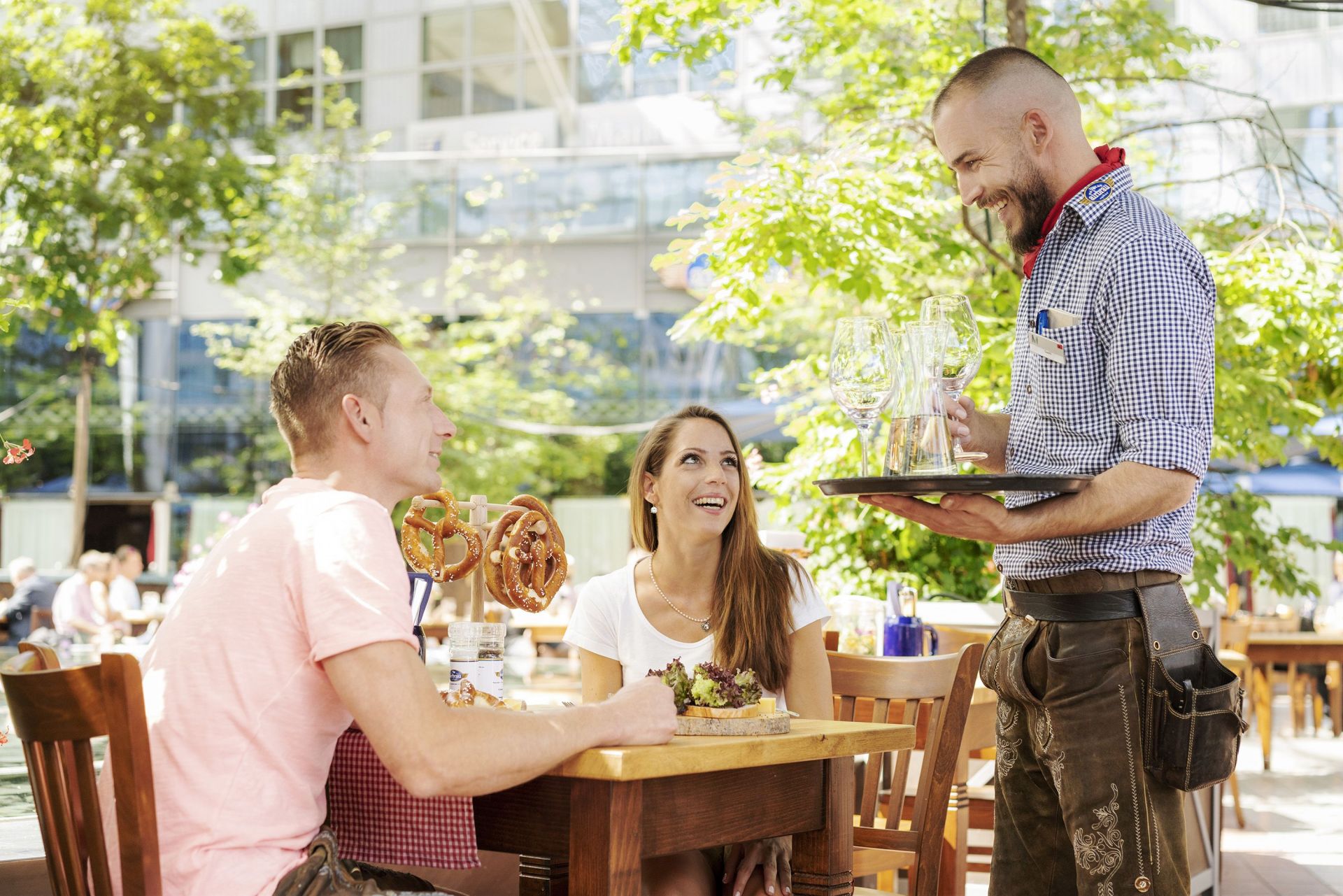 But back in 1999, when the Airbräu concept was created, Terminal 2 did not even exist and the original restaurant was located in the far corner of the airport. Munich Airport knew that just another airport restaurant in that location wouldn't have a chance to survive. Its grand idea was to instead create a place for everybody – not just travellers but the local airport community too.
Just as importantly, the airport wanted to share the experience of a true Bavarian lifestyle and atmosphere, and further, create a place "that gives the airport a soul", according to Munich Airport Head of Gastronomy Gerhard Halamoda. This vision and execution represents a remarkable focus on Sense of Place before the term entered widespread use in the airport and travel retail industry.
Munich Airport, through 100%-owned restaurant subsidiary Allresto, focused on what it considers to be the three main elements of a good restaurant: quality, people and atmosphere. "Being the first and for many years the only airport brewery in the world it goes without saying we definitely had the best beer quality right from the start," says Halamoda. "We promoted Airbräu by a multitude of events such as beer tapping ceremonies, live concerts and above all, a moderate price policy.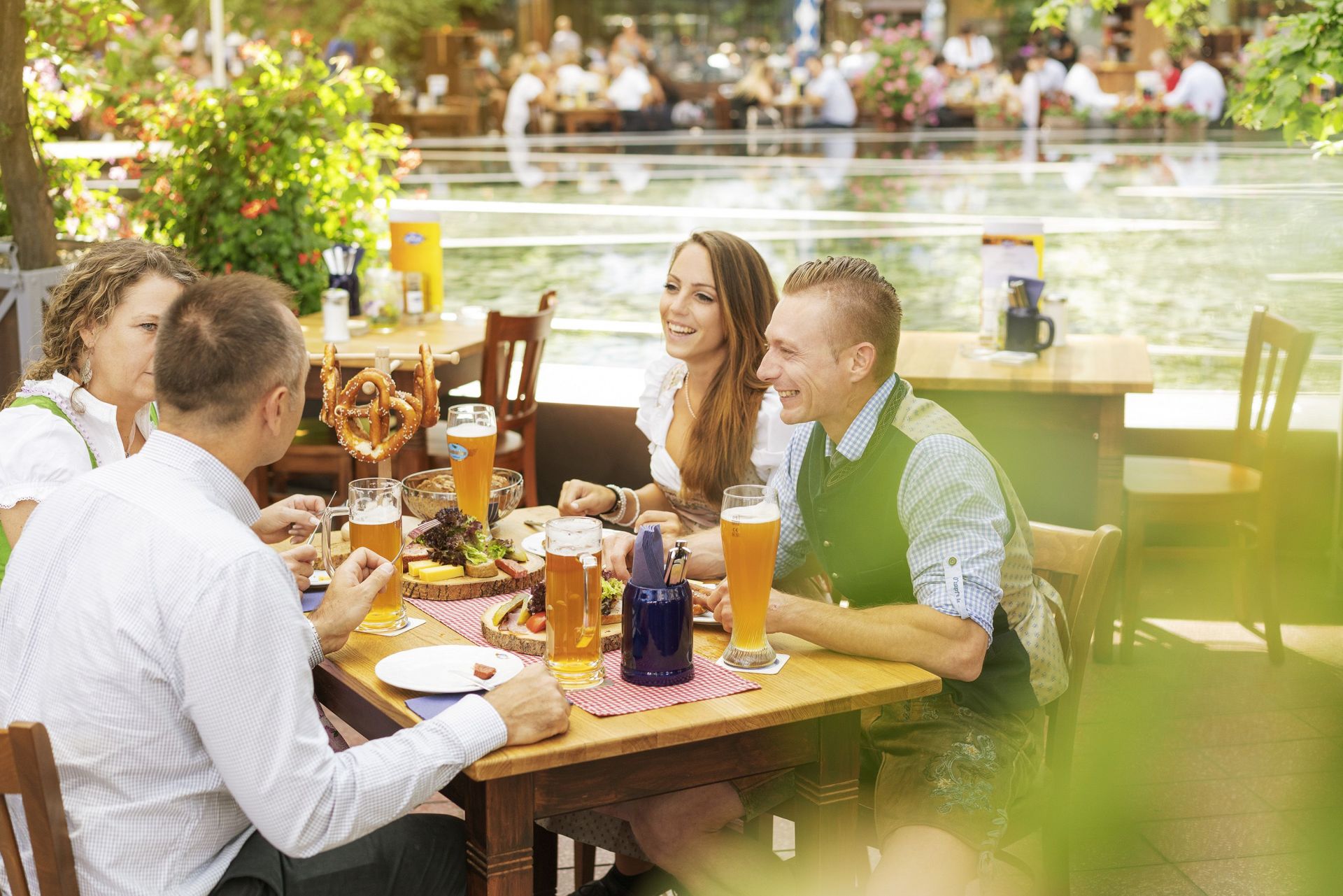 Crafty move: Airbräu also features Europe's only brewery in an airport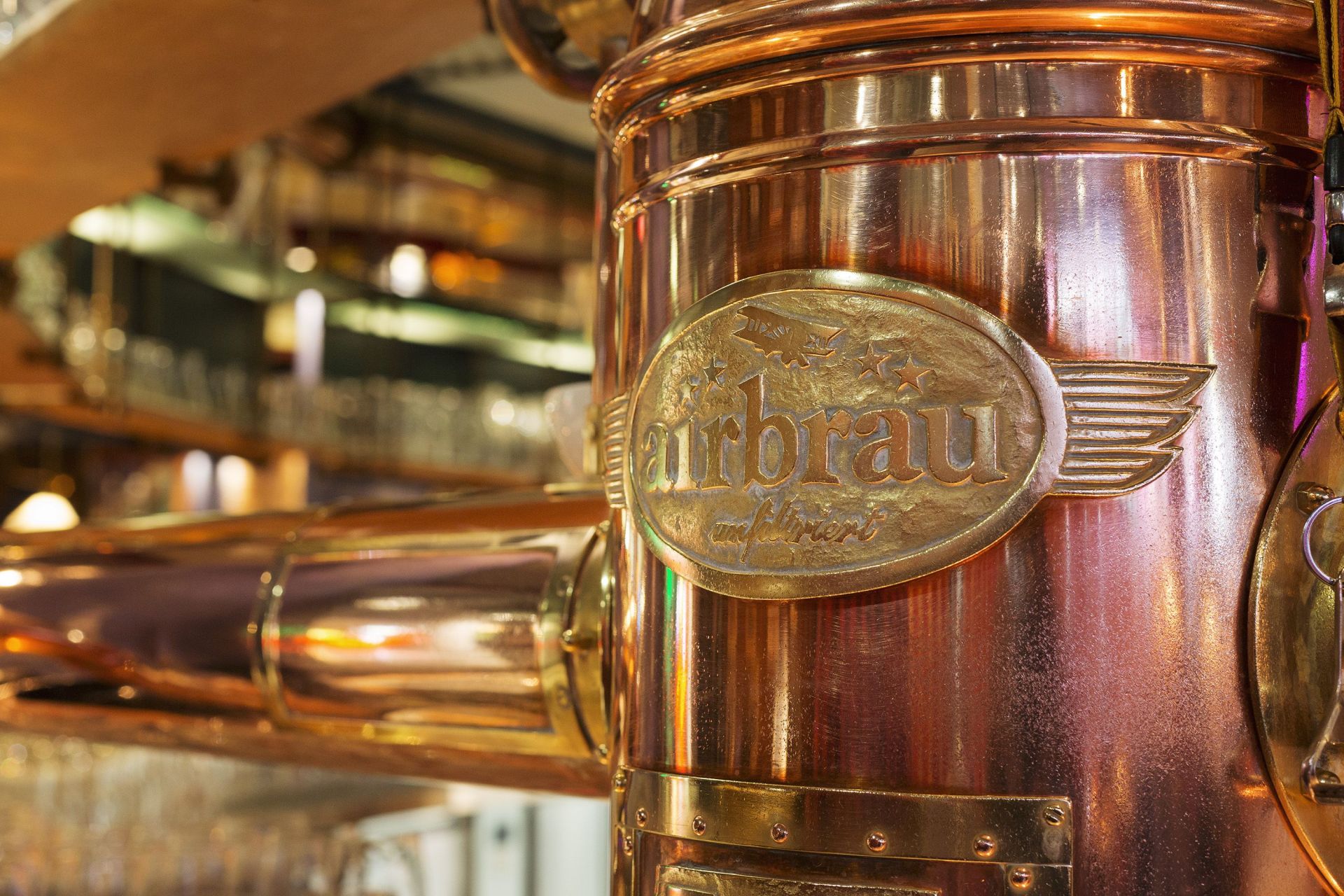 "Now Airbräu virtually is the heart of Munich Airport, with the restaurant, the event area Airbräu Tenne – which has a seating capacity for up to 300 people – and the beer garden in the centre of the airport."
Since Airbräu's opening in 1999, passengers' expectations of experiences, entertainment and local offerings at any airport have grown considerably. "Today, people want to be entertained 24/7," says Halamoda. "With social media there is an increasing pressure to create new ideas."
At Airbräu, Munich Airport has put the focus on giving passengers, employees and people from the surrounding area the best experience of Bavarian hospitality. "Airbräu is at the gateway to the world and it offers a good chance to enjoy Bavarian tradition, regional food and unfiltered beer as a natural and handcrafted product that you either try as a welcome or as a farewell drink when you travel through Munich Airport," notes Halamoda.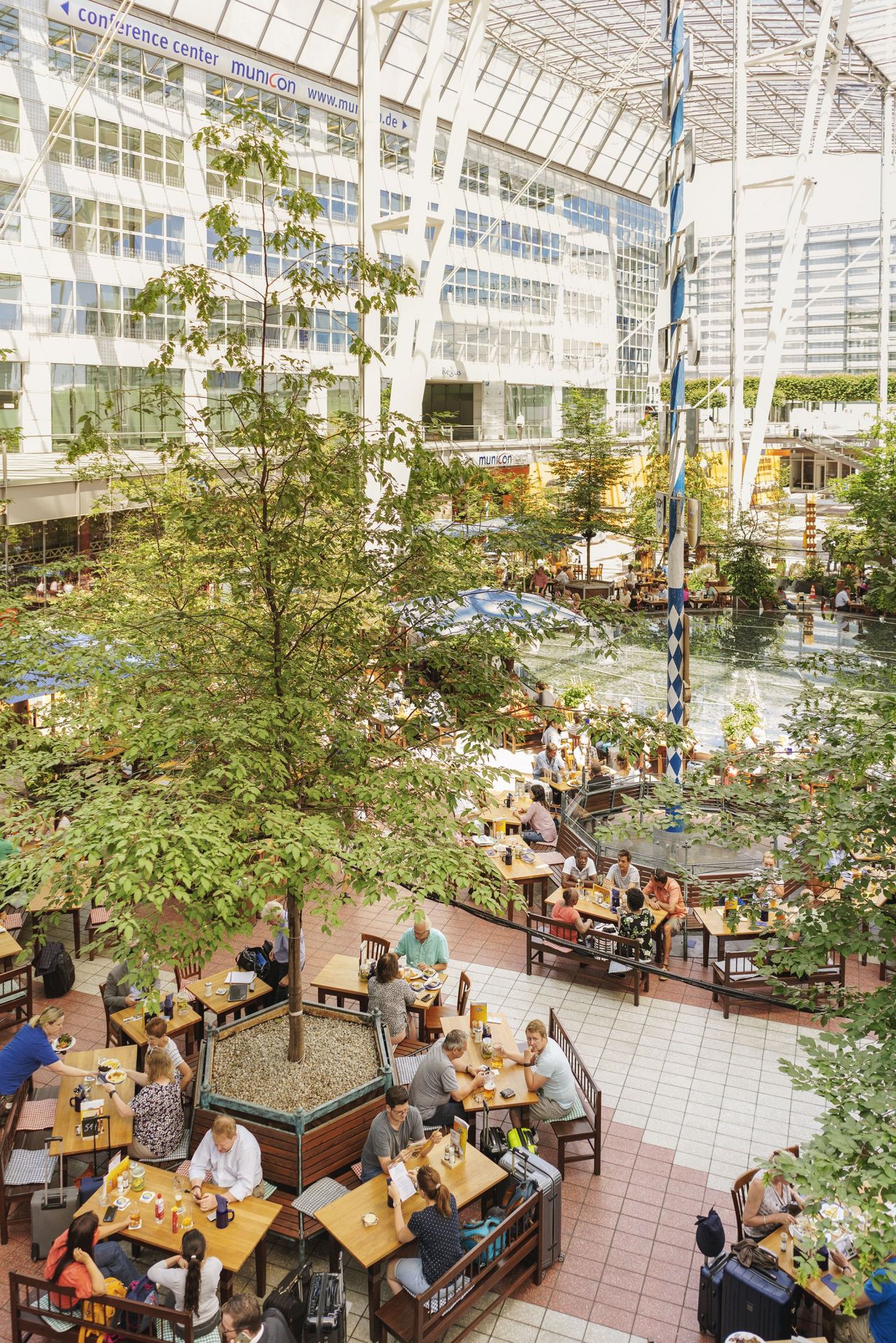 Featuring a beer garden in the centre of the airport, Airbräu is "virtually the heart of Munich Airport", according to Head of Gastronomy Gerhard Halamoda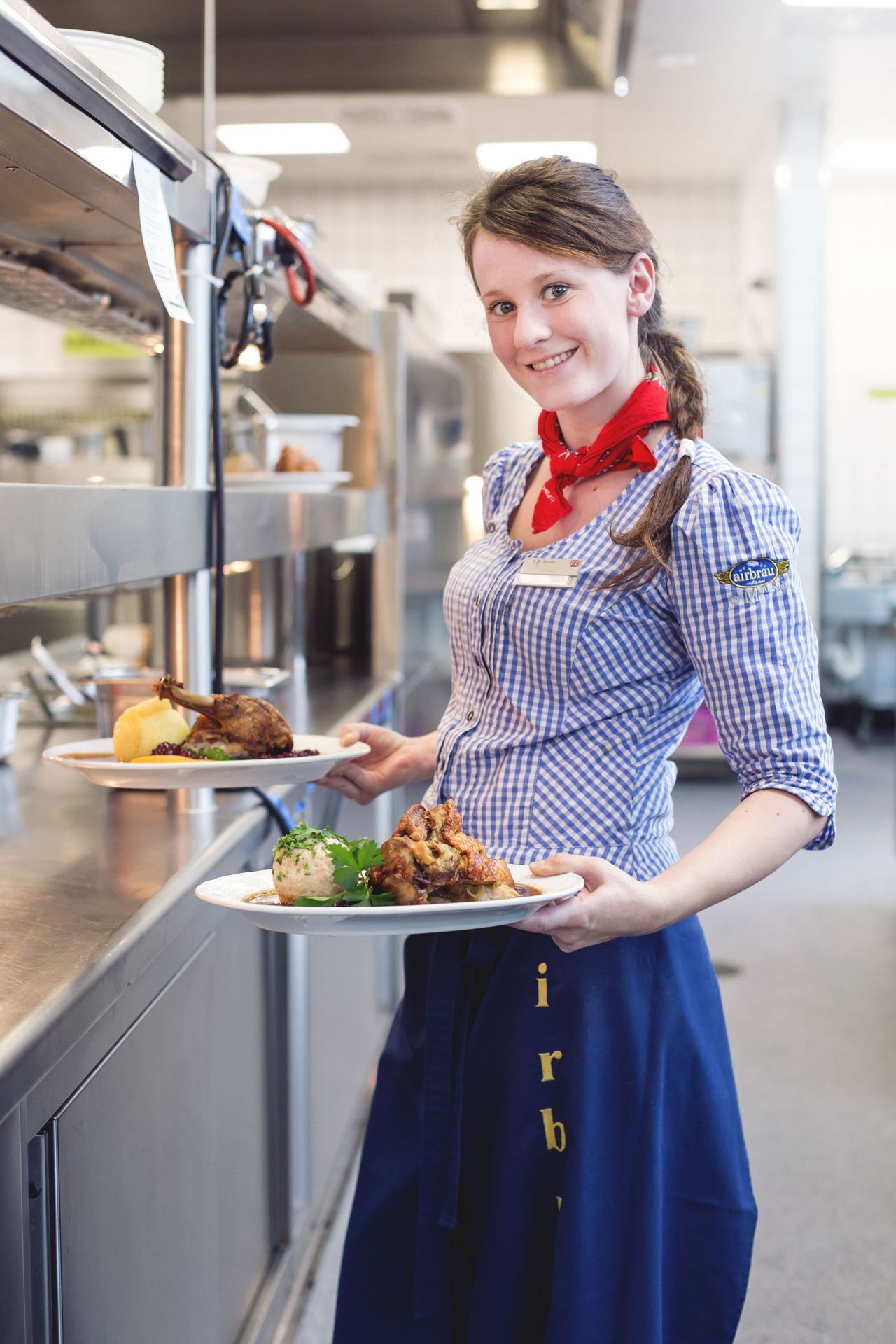 Guests can enjoy hearty Bavarian classics such as roast pork and dumplings as well as a selection of international dishes
"Airbräu is attractive, both with unforgettable events and good food and drinks for our guests. Our covered beer garden with 600 outdoor seats under real trees in the heart of Munich Airport offers plenty of space to relax. It is the Bavarian way of life that makes Airbräu a unique experience. Passengers should remember they have been to Munich Airport."
In a world where many passengers consider the way airports look and the experiences offered there to be very similar, Munich Airport is acutely aware of the need for people to feel the local spirit of the city and surrounding region. "And the word of a charming, truly Bavarian guesthouse at Munich Airport is quickly spreading these days through the internet," adds Halamoda. "A well-known experience is always a good reason to come back."
While it is the traditional aspects of the overall experience that help set Airbräu apart, Munich Airport also knows it must keep up with modern trends – and integrate them where necessary. But just as with the idea of Sense of Place, the modern focus on sustainability and healthy eating is already integrated into Airbräu's DNA.
"Today we see a growing importance of food ethics but we have always focused on sustainability – it is the heart and soul of our Airbräu," says Halamoda. "We have always cooperated with regional suppliers buying locally grown farm products."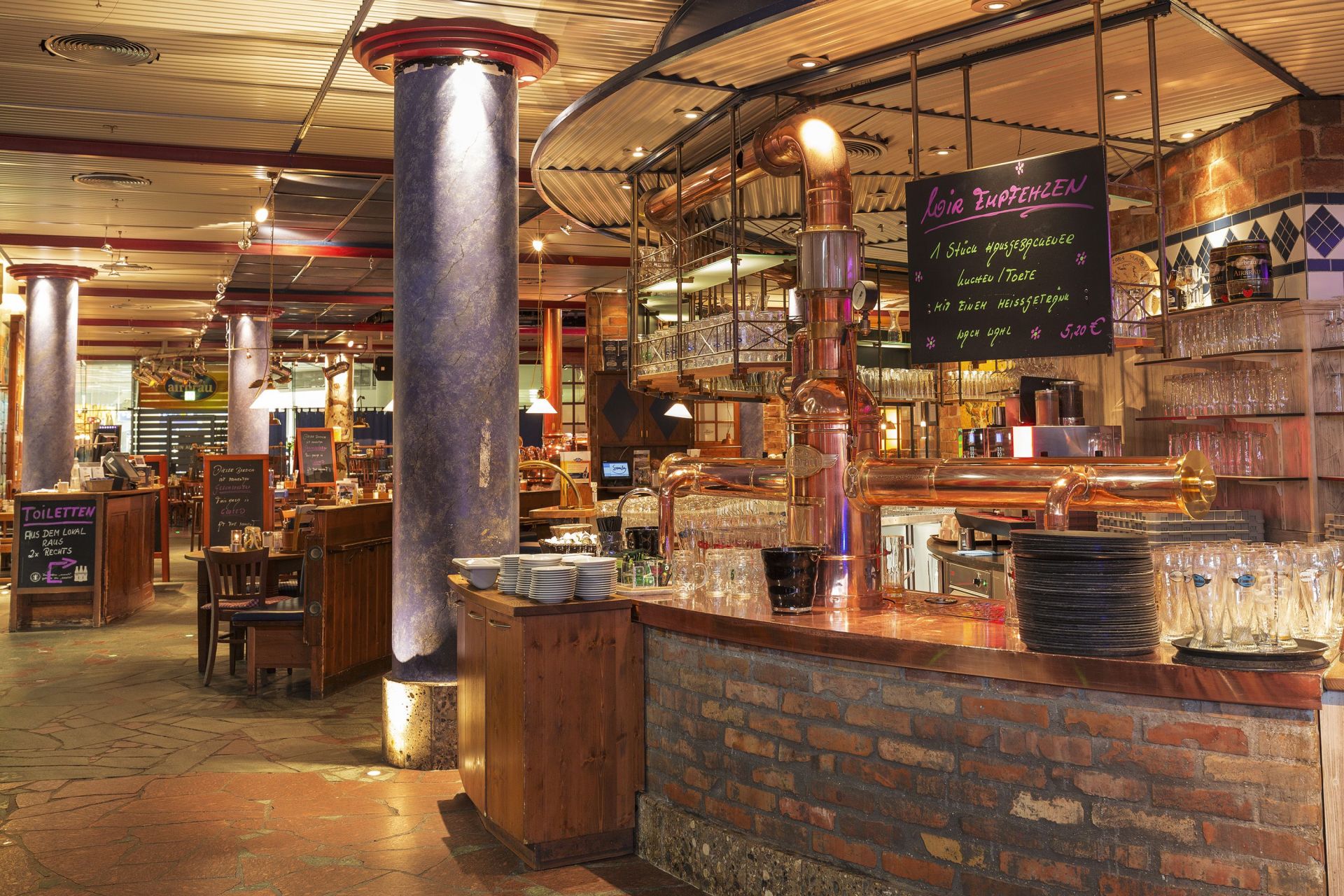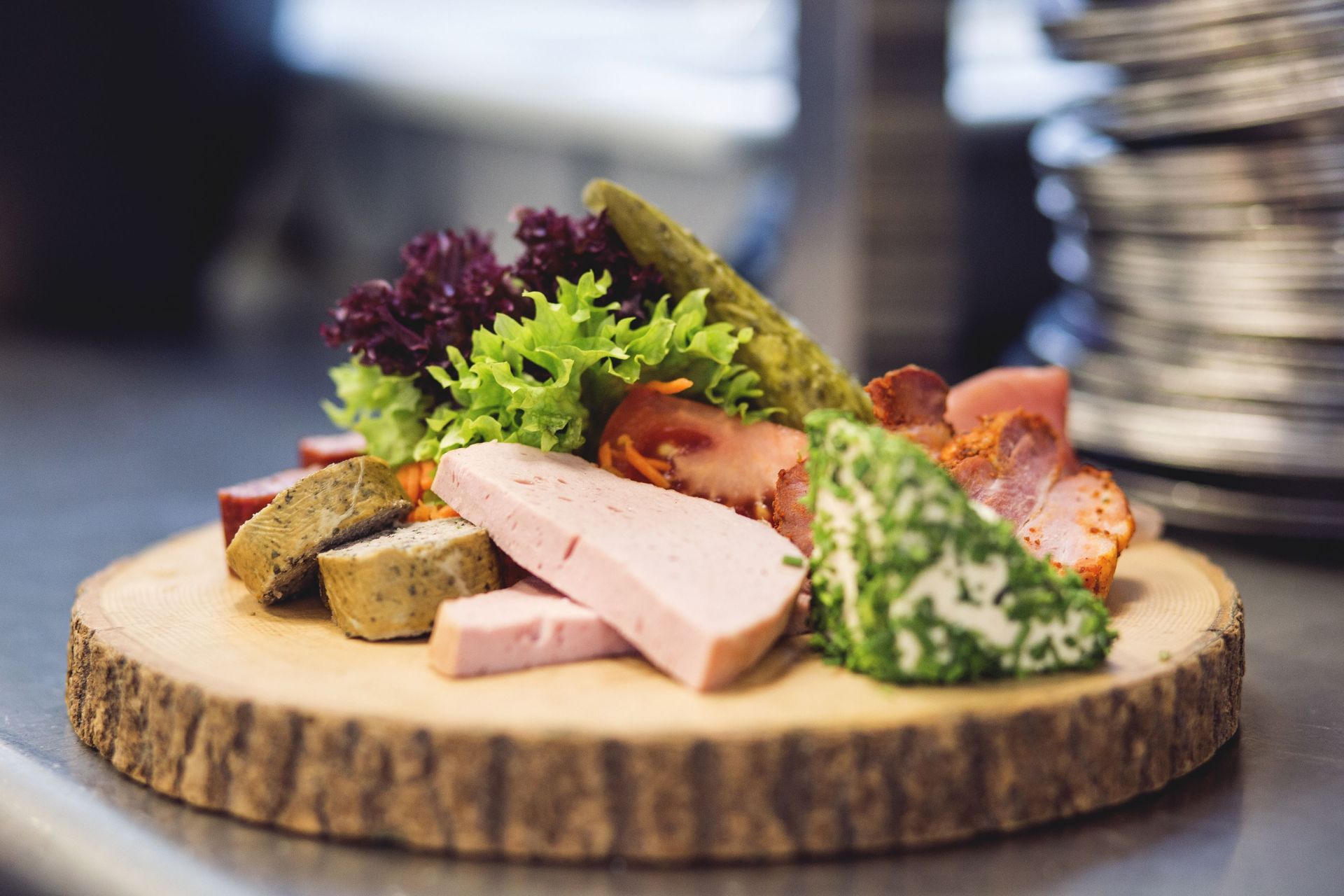 To stay ahead of the game, the Munich Airport's goal is to continue in the Bavarian tradition – but to give it a modern twist. "This means we will always serve 'haxn' [knuckle of pork], pork roast and our traditional beer, but we are adding more vegan and vegetarian options," says Halamoda. "Also we have introduced different beer styles such as red ale. We realised that our concept of full-service combined with take away options outperforms single offers.
"Sustainability and efforts to reduce plastic within Allresto is important for us. Also we have followed international trends and have introduced 'beyond burgers' [plant-based burgers]."
This blending of tradition and modernity fits with Munich Airport and Allresto's overall food & beverage strategy, which puts the needs of the passenger first. "We strongly believe that our ties with local producers help us to perform well in various outlets – and that adds value to the airport's identity," says Halamoda. "With Allresto, we can easily align our strategy with the unique airport strategy."
Indeed, Munich Airport's motto is 'living ideas – connecting lives'. "Doesn't Airbräu fit very well into this strategy?" asks Halamoda. Looking at the success of the concept over the past 20 years, it is impossible to disagree.
Home brews
The creation of Airbräu's onsite brewery was a first for the airport world in 1999, born from the idea of offering passengers and visitors a unique, Bavarian-themed dining experience.
Over the past 20 years, Airbräu has brewed 10 million litres of beer. Today, Master Brewer René Jacobsen pursues his craft with passion – naturally applying the time-honoured principles of the German Purity Law of 1516. Complementing the perennially popular year-round brews (lager, weissbier and märzenbier), Jacobsen also creates seasonal and festive beers.
Rotfuchs is a special creation to mark Airbräu's 20th anniversary, and represents a new direction for the 32-year-old brewer. "This is our first-ever cool dry-hopped beer, reviving a time-honoured brewing technique," he says. "The full-bodied tangy flavour of our fruity Rotfuchs beer makes it a perfect match for lighter menu choices such as salads and fish dishes."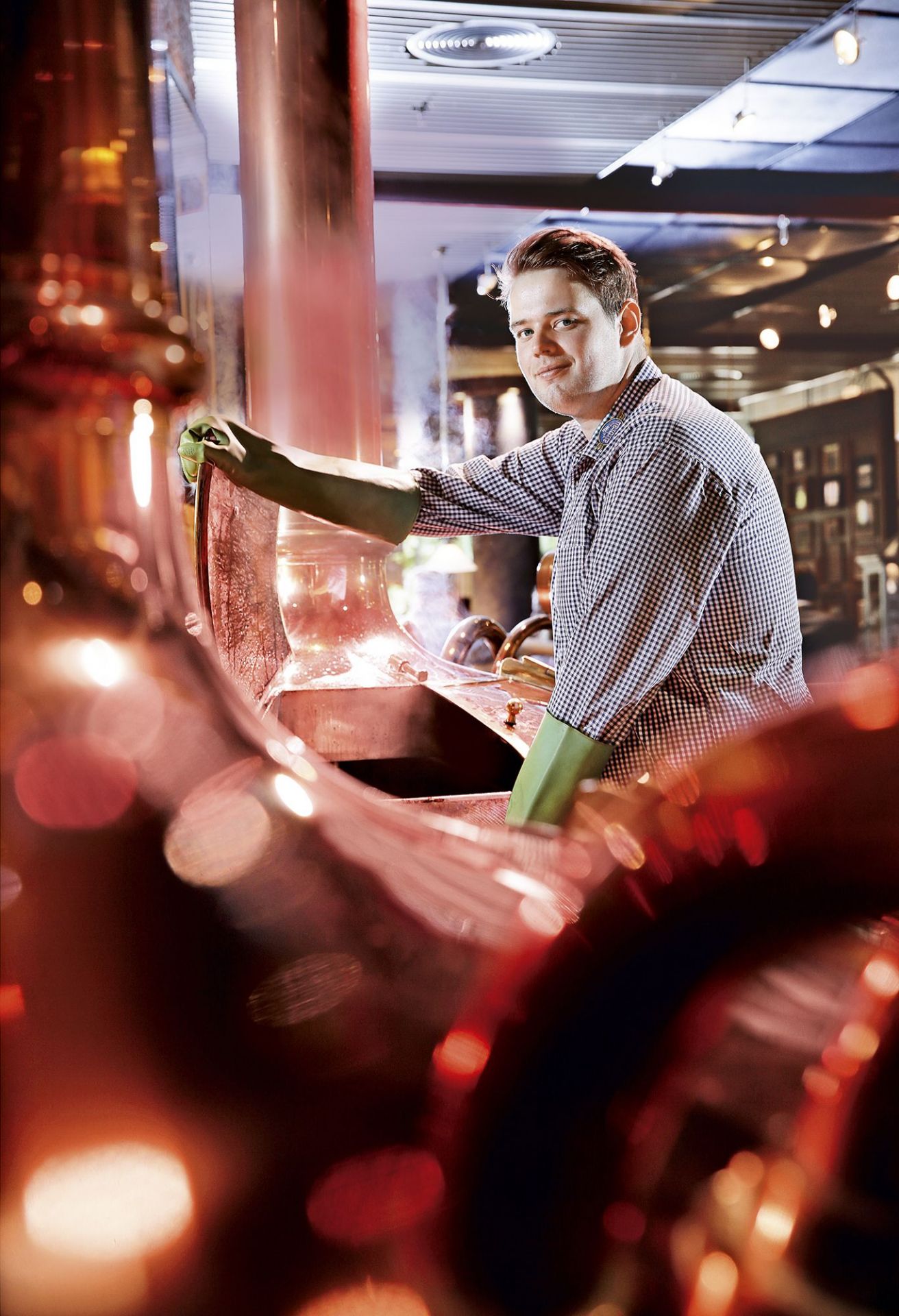 Christmas dinner
At this time of year, many people are busy with Christmas preparations – so Airbräu has introduced a convenient service in which they can order a Christmas meal to be delivered in a festive wooden box.
The box features Bavarian duck with dumplings and red cabbage, a bottle of red wine and some Christmas cookies. Orders must be made three working days in advance but once picked up at Airbräu, the duck and side dishes can simply be heated and served according to instructions.
The innovative service is available from 7-29 December and highlights the lengths Munich Airport is prepared to go to enhance the customer experience.
Airbräu has also brewed a special Christmas beer this year called 'Krampus'. According to regional folklore, Krampus is a horned half-goat, half-demon figure who, during the festive season, punishes children who have misbehaved.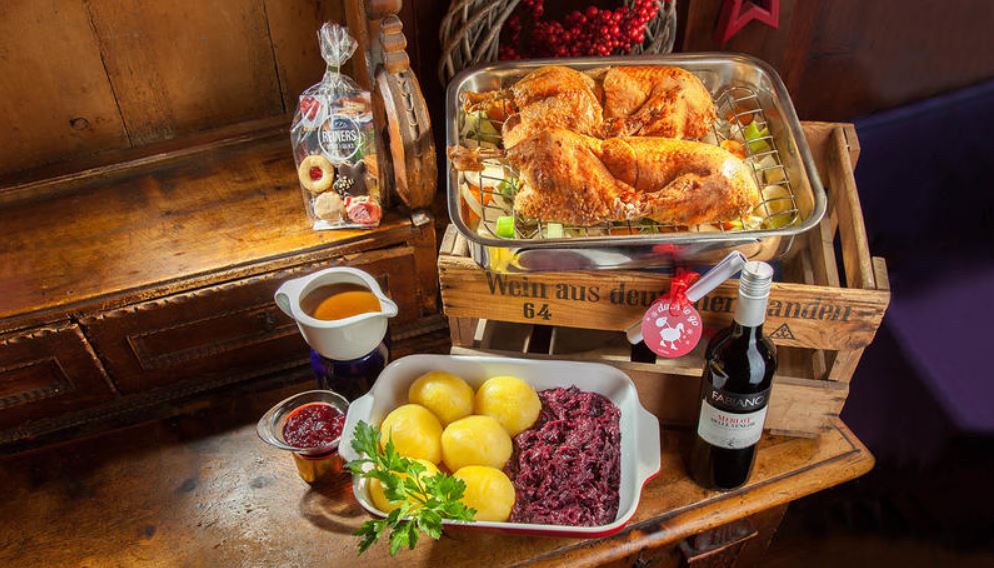 FAB is published monthly by The Moodie Davitt Report (Moodie International Ltd).
© All material is copyright and cannot be reproduced without the permission of the Publisher.

To find out more visit www.moodiedavittreport.com and to subscribe please e-mail sinead@moodiedavittreport.com