F&B highlights
---
Eating waste away
Air New Zealand has begun trialling edible coffee cups both in the air and on the ground as it explores ways to become more sustainable.
The 'twiice' edible cups – which can also be used as dessert bowls – are vanilla flavoured and leakproof.
They help prove that "new and innovative ways of packaging are achievable", according to twiice co-founder Jamie Cashmore. "A little bit of Kiwi ingenuity and innovation could have a really positive impact on the environment while at the same time delivering a really cool and tasty customer experience," he said.
With Air New Zealand currently serving more than eight million cups of coffee every year, this is a big statement. Scalability is an issue, but with more of that ingenuity, could edible cups become commonplace onboard and at airports in the near future?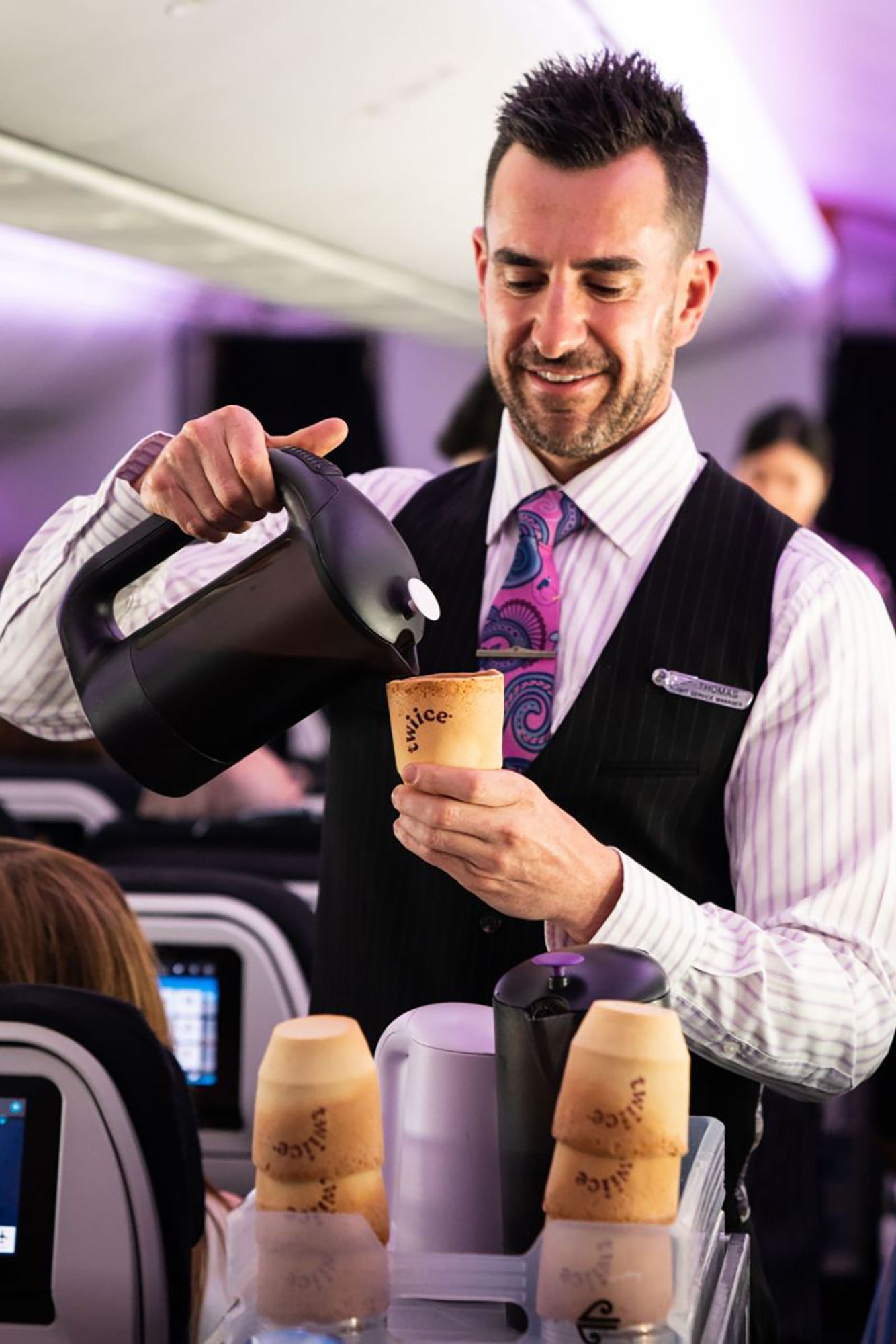 FAB is published monthly by The Moodie Davitt Report (Moodie International Ltd).
© All material is copyright and cannot be reproduced without the permission of the Publisher.

To find out more visit www.moodiedavittreport.com and to subscribe please e-mail sinead@moodiedavittreport.com