F&B highlights
---
From farm to cup
Sidewalk Juice is a small San Francisco business committed to using the freshest and best locally sourced natural products in its hand crafted juices and smoothies.
It is also a perfect fit for San Francisco International Airport's strategy of hosting small, local operators, capturing Sense of Place, and providing healthy eating options.
Sidewalk Juice will open a 300sq ft kiosk in Terminal 3 after winning a small business enterprise set-aside RFP, with a contract term of 10 years.
As well as a selection cold pressed bottled juices, local coffee and its ten most popular smoothies, the kiosk will offer health bowls. There are three bases to choose from, with toppings such as almond butter and peanut butter. Also available will be artisan bagels, opened faced toasted, farm fresh salads, paninis, baked goods and a variety of grab and go options.
Sidewalk Juice is committed to providing healthy, lighter on the go alternatives to traditional airport fare: "If we won't eat it, we won't serve it," the company says. Crucially, it is also committed to sustainability, and all utensils, cups, lids, bowls, straws will be 100% compostable to reduce the kiosk's carbon footprint.
A thoroughly modern concept, Sidewalk Juice has grand ambitions in the airport channel and hopes to partner with operators across the US in the near future.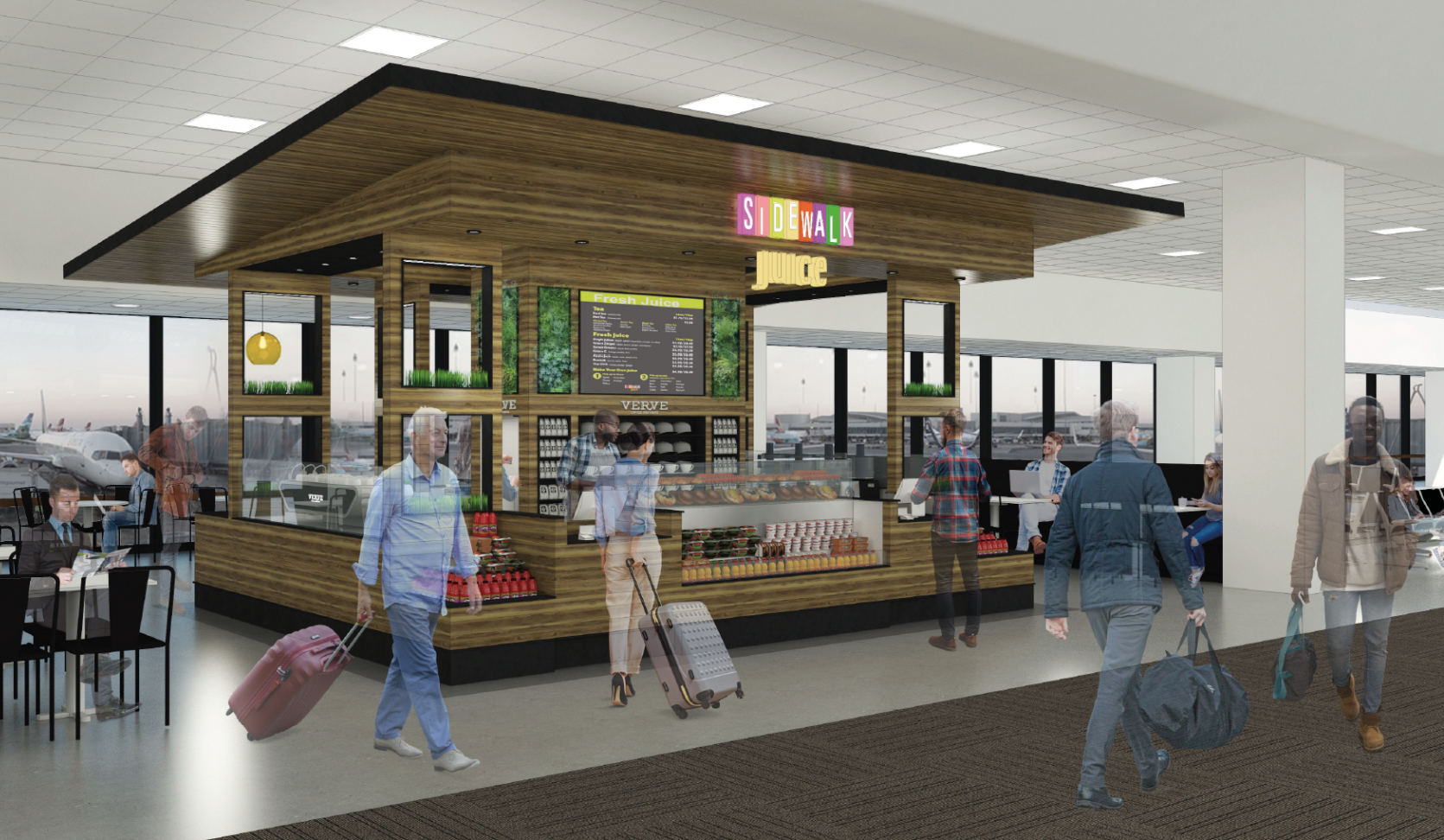 See and taste: The Sidewalk Juice kiosk will represent a modern interpretation of a California's rural roadside fruit stands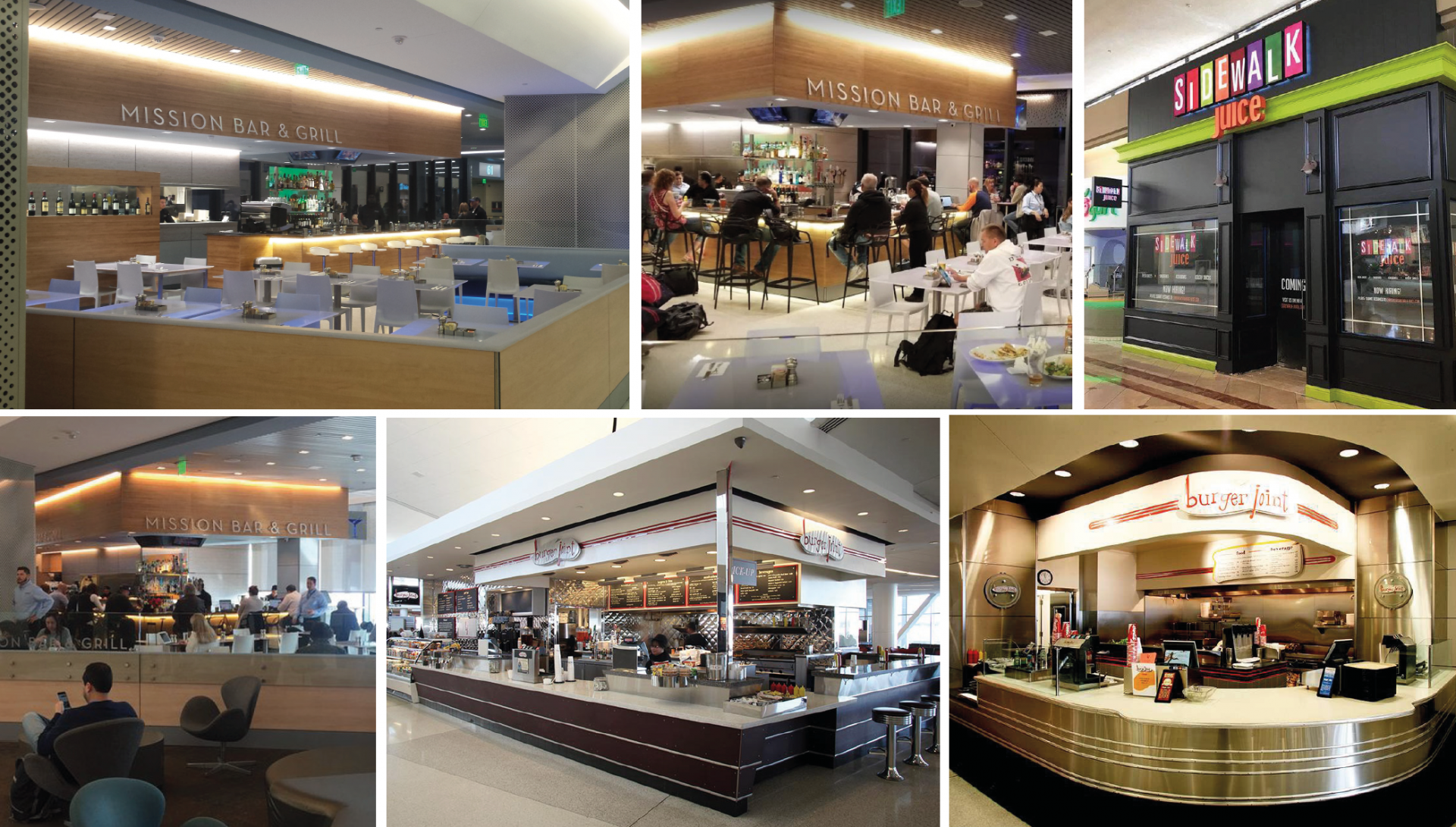 Keeping it in the family: The same family that will run Sidewalk Juice has two other operations at San Francisco International – Burger Joint in Terminal 2 and Mission Bar & Grill in Terminal 3. Both are pictured above.

FAB is published monthly by The Moodie Davitt Report (Moodie International Ltd).
© All material is copyright and cannot be reproduced without the permission of the Publisher.

To find out more visit www.moodiedavittreport.com and to subscribe please e-mail sinead@moodiedavittreport.com