---
Evolving with passenger needs
OTG has introduced New York chef-driven F&B options at LaGuardia Airport as the first of four new concourses opens there in a US$8 billion rebuild. For the travel restaurateur, it is an exciting opportunity to learn more about its customers and evolve according to their needs. By

Colleen Morgan

.
OTG is aiming to transform food & beverage concepts at New York LaGuardia Airport through a thrilling emphasis on local chefs and flavours.
In partnership with Delta Air Lines, the company has unveiled the first of four dynamic concourses at the hub.
The concourse, on the far eastern side of the airport, will become Delta's Terminal C. It marks a major milestone in the US$8 billion transformation of the airport and follows the completion of a new concourse and gates at Terminal B last year.
The 105,000sq ft showpiece underlines Delta's future in New York while OTG aims to transform food & beverage concepts at the hub through an emphasis on local chefs and flavours. Improved dining options include New York favourites H&H Bagels, Birch Coffee, Juice Press and new projects from Chefs Mark Iacono, Jess Shadbolt and Clare de Boer.
Iacono of Brooklyn's Lucali pizzeria consulted on Rossi Pizzeria, a Neapolitan-style pizza and calzone concept. Shadbolt and de Boer, of Soho's King Restaurant, assisted on Flatiron Tavern & Provisions, a contemporary tavern that features chops, burgers and fresh fish.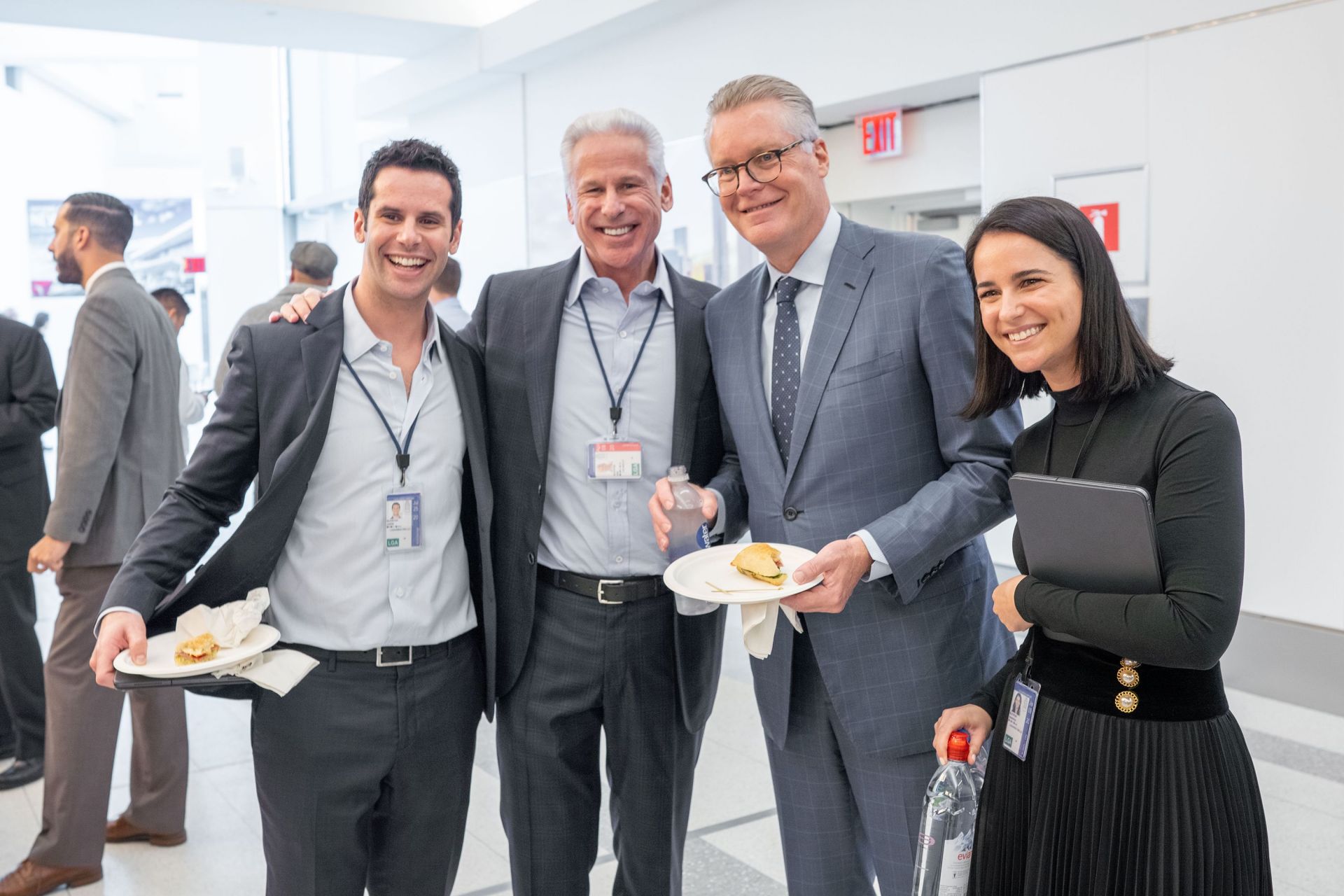 All smiles at the official opening of the first of four new concourses at LaGuardia. From left to right: OTG Director of Aura Justin Blatstein; OTG CEO Rick Blatstein; Delta Airlines CEO Ed Bastian and OTG Director of Global Business Development Samantha Blatstein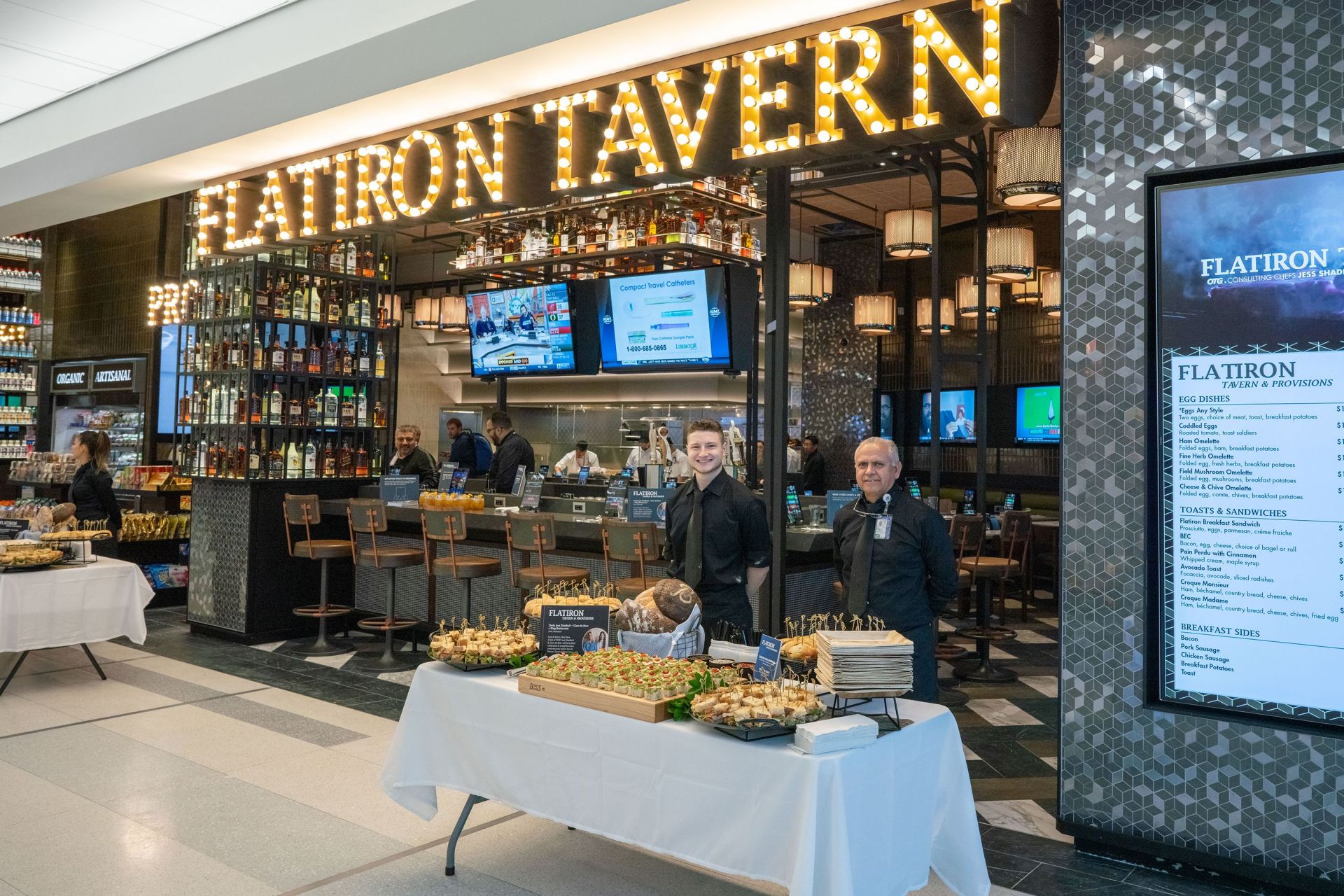 OTG CEO Rick Blatstein underlined the "extreme importance" of the LaGuardia rebuild in OTG's own plans for the future.
"This concourse and the others that will open over the next six years provide us with an exciting opportunity to learn more about our customers and to evolve according to their needs," he said.
Blatstein told The Moodie Davitt Report that the concept of Sense of Place is "part of OTG's DNA".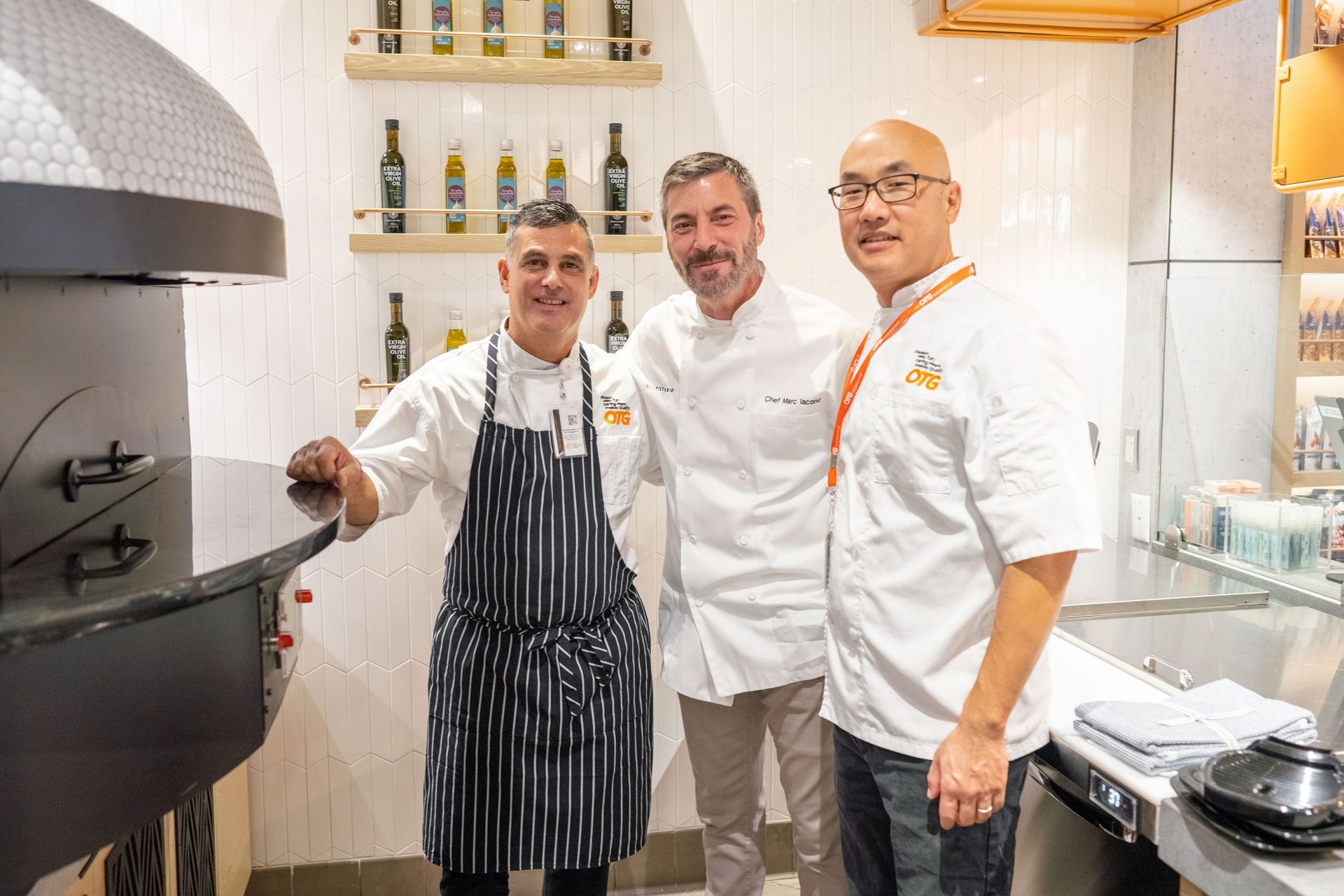 Several New York chefs have collaborated with OTG in F&B concepts at the airport. Pictured above (from left to right) are OTG Executive Chef Lou DiGiovanni, Rossi Pizza Consulting Chef Mark Iacono and OTG Culinary Operations John Kim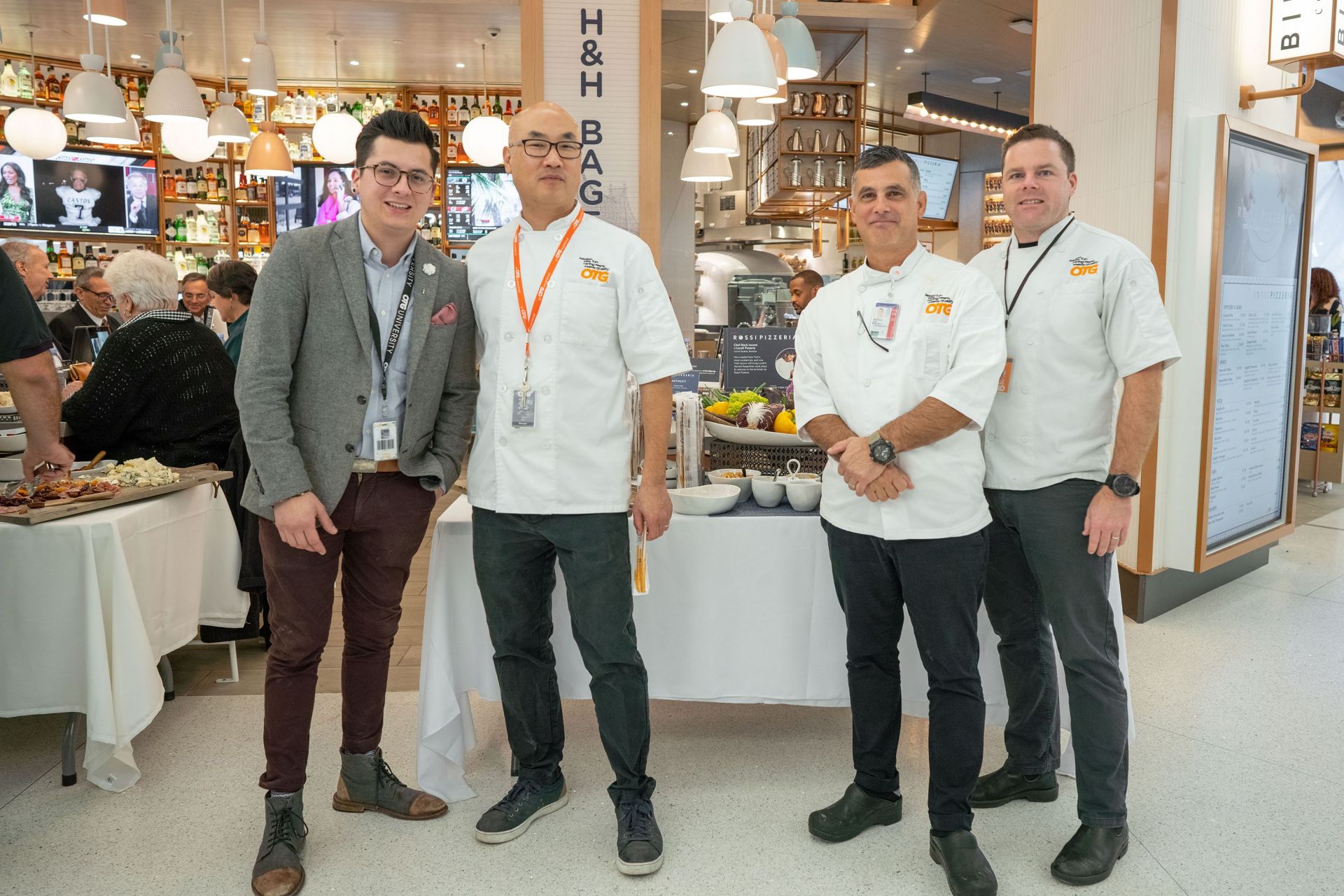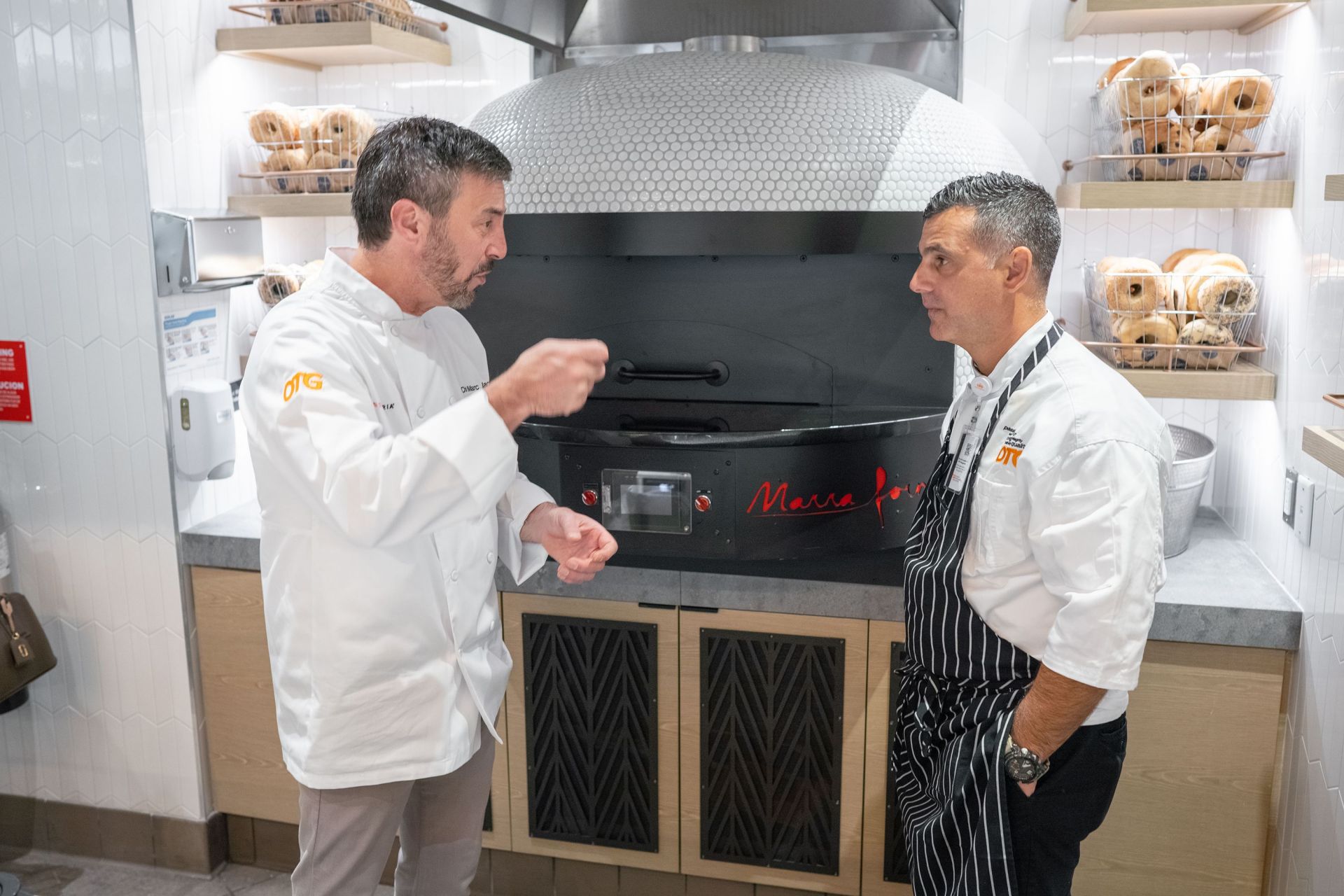 "We regard each airport as a doorstep to the community and providing a Sense of Place is vital. We have been working with some great New York chefs in this programme to ensure that our customers are part of our evolution and our restaurants are part of their airport experience."
The official opening of the new concourse and seven gates was celebrated at an event on 30 October attended by New York Governor Andrew Cuomo, Queens Borough President Melinda Katz, and representatives of the Port Authority of New York and New Jersey.
Delta CEO Ed Bastian commented: "Two years ago, we set out to build a state-of-the-art facility at LaGuardia Airport, an airport that our customers and the people of New York deserve.
"Thanks to the commitment and hard work of the Delta team and our many partners, [this] marks the beginning of a new era for millions of Delta customers at LaGuardia. The excitement that is building here is palpable and contagious, and we are already looking ahead to many more milestones to come."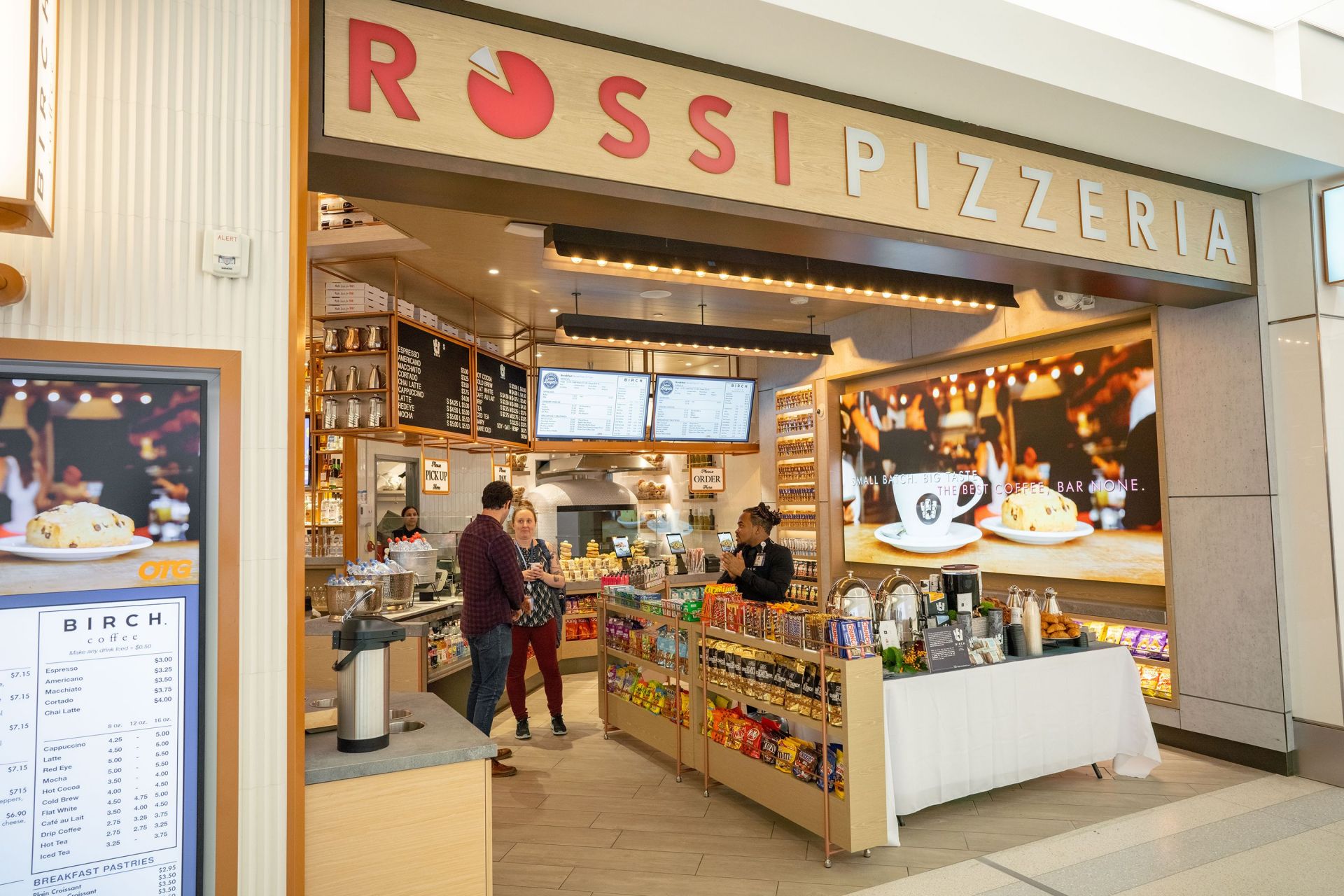 Governor Cuomo praised Delta's vision and its CEO's work. "This is a leader; this is a man with a vision, this is a man of courage, and he stepped up to the plate with one hand.
"He has the character to say, 'I understand the obstacles, but we will overcome those obstacles'."
After cutting the ribbon at LaGuardia, the Delta team, led by Chief Operating Officer Gil West, marked the occasion by ringing the closing bell at the New York Stock Exchange.
The rebuild project at LaGuardia aims to provide a world-class passenger experience featuring modern customer amenities, state-of-the-art architecture, spacious gate areas and a connected terminal system.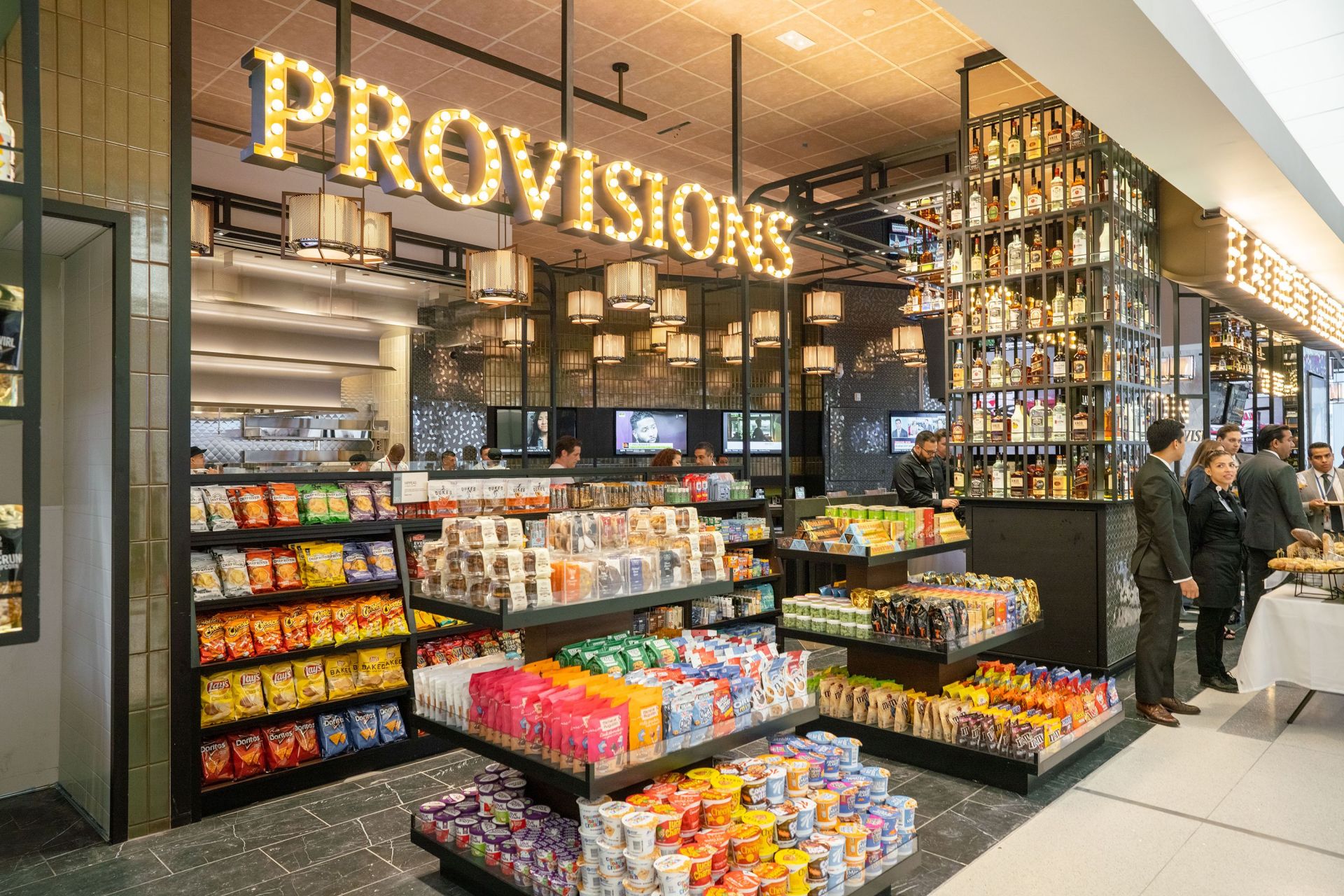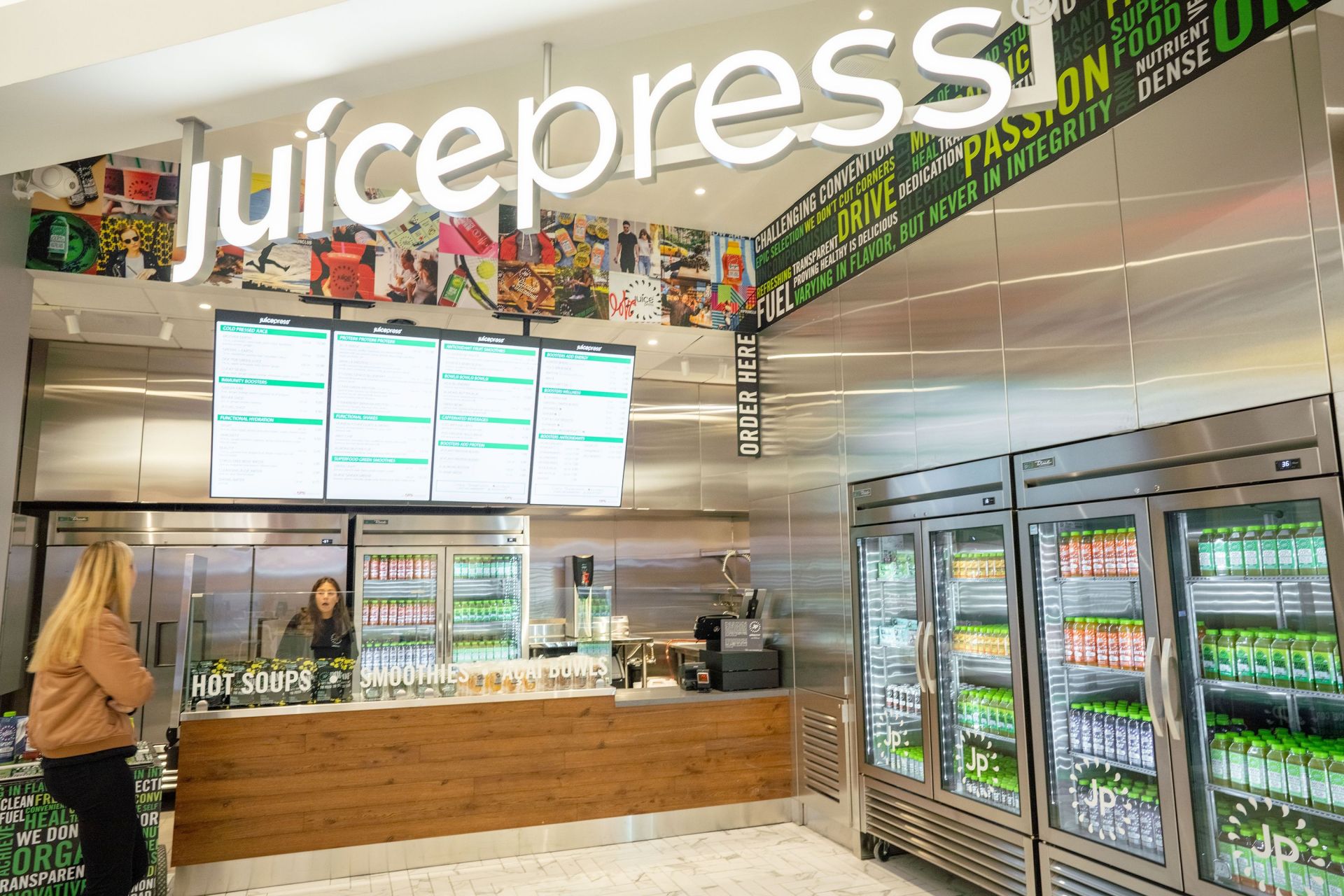 The concourse entrance features a 3D Delta super graphic and floor-to-ceiling views of City Field, home of the New York Mets baseball team and Flushing Bay.
Delta Air Lines Managing Director – New York Construction Ryan Marzullo said: "The opening of this concourse at LaGuardia represents not only a major milestone for Delta's new terminal but also our continued commitment to our employees, our customers and our facilities here in this great state.
"We're leaving our mark on an exceptionally high-profile project that millions of people will experience and enjoy as they travel to and from New York City for decades to come."
On completion, the new terminal will feature 37 gates across four concourses connected by a centralised check-in lobby, security checkpoint and baggage claim. Dual taxiways aim to reduce waiting times and airport roadways have been designed to increase efficiency. The terminal will also offer a larger Delta Sky Club with a Sky Deck, larger gate areas and more concessions space.

FAB is published monthly by The Moodie Davitt Report (Moodie International Ltd).
© All material is copyright and cannot be reproduced without the permission of the Publisher.

To find out more visit www.moodiedavittreport.com and to subscribe please e-mail sinead@moodiedavittreport.com