---
Raising the

bar
Nick Goddard-Palmer

, Co-Founder of travel retail consultancy Hunter Palmer – Global Retail Solutions, assesses new solutions, trends and innovations in the beverage industry – and asks whether airports are ready to embrace them.
Most of us know that alcohol makes money. Within food & beverage, spends can increase substantially when we sell a Shnoodlepip craft beer with a build-your-own, gourmet, preferably plant-alternative burger; an ever-so-slightly chilled Juyondai Sake with freshly prepared sushi; or a celebratory glass of bubbles with a plate of canapés.
Innovative bar designs often incorporate and emphasise working microbreweries, copper stills, locally sourced IPAs, artisan craft beers and the ever-increasing choice of boutique spirits that continue to influence consumers.
The IWSR 2018 global beverage alcohol data report shows that the worldwide alcohol consumption market is expected to grow by +3% over the next five years. All good news in the longer term, but the important question is, what's behind the growth, beyond the traditional drivers?
Here's the curveball – low-alcohol and no-alcohol brands are showing significant growth in key markets as consumers increasingly seek healthier products by reducing their alcohol intake. The growth of non-alcoholic beer is expected to be +8.8%, and low-alcohol beer 2.8%. Non-alcoholic still wine is forecasted to grow by +13.5%, and low-alcohol still wine +5.6%. No-alcohol mixed drinks are predicted to grow +8.6%. (These figures are all CAGR 2018- 2023).
Best in class: TRG Concessions' Brewdog at Edinburgh International Airport was named Airport Bar of the Year (Under 15 million Passengers) at the 2019 Airport Food & Beverage (FAB) Awards held in Dallas this June
This trend is not unique and aligns with the latest movements within the F&B sector that reflect a desire for a healthier lifestyle. Consumers are looking for greater transparency in sourcing and production methods as well as other social and environmental considerations that are being driven in part by younger consumers, the effects of social media and their influencers.
A great example is the Green Vic pub that opened recently in Shoreditch, London with the aim of becoming the most ethical pub in the world. Founder Randy Rampersad told The Telegraph newspaper: "Everything from sparkling wine to toilet roll is diligently considered, and must have some ethical, environmental or social benefit."
This is a classic London boozer where you can still get a good pint of beer or even a gluten-free vagabond pale ale, with great-tasting, traditional pub food. The only difference is that it's all good for you, the planet and the animals. Drinks – super-ethical and affordable – are mostly from non-profit or social enterprises that help over 40 charities.
As the craft beer and boutique spirit markets continue to grow in sales and popularity, the no/low alcohol category is quietly evolving. Trade magazine Harpers reports that no/low alcohol spirits have jumped +374.9%, significantly outperforming the total spirits category in value sales, and are forecasted to increase by +455% in volume sales globally by 2020.
Healthy eating: The Green Vic in London wants to be the most ethical pub in the world. The above video explains how.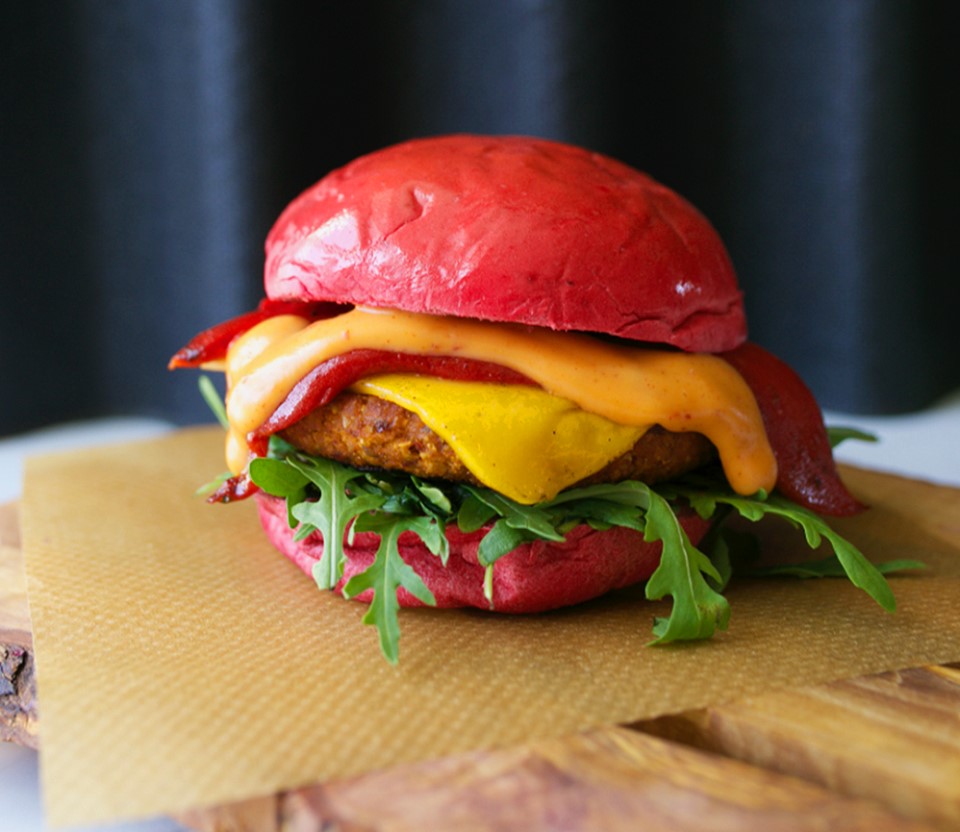 Diageo has invested in distilled non-alcoholic spirit Seedlip while rival Pernod Ricard distributes non-alcoholic spirit Ceder and launched Celtic Soul, a non-alcoholic blend of dark spirits, in June. AB InBev, the world's largest brewer, aims to ensure no- or lower-alcohol beer products represent at least 20% of its global beer volume by the end of 2025.
It is also worth remembering that, as reported by Mastercard-Crescent Rating Global Muslim Travel Index (GMTI) 2019, the influence of the Muslim travel market is one of the fastest-growing tourism sectors in the world but remains relatively untapped. By 2026, the Halal travel sector's contribution to the global economy is expected to jump +35% to US$300 billion, up from US$220 billion in 2020.
If a proactive and forward-thinking airport ever did decide to take a leap of faith and request the presence of a plant-based concept, or include a flexitarian offer within an F&B mix to meet this new impetus, most operators would simply sigh and counter that there are already enough options available to cover demand.
On its own and poorly executed, a stand-alone unit might struggle, but add into the mix elements of new and fast-growing beverage categories such as no/low alcohol wines, spirits and even craft beers and you may actually create something distinct, unique and fashionably viable that would not only create some brilliant PR, but would also be able to evolve with growing demand.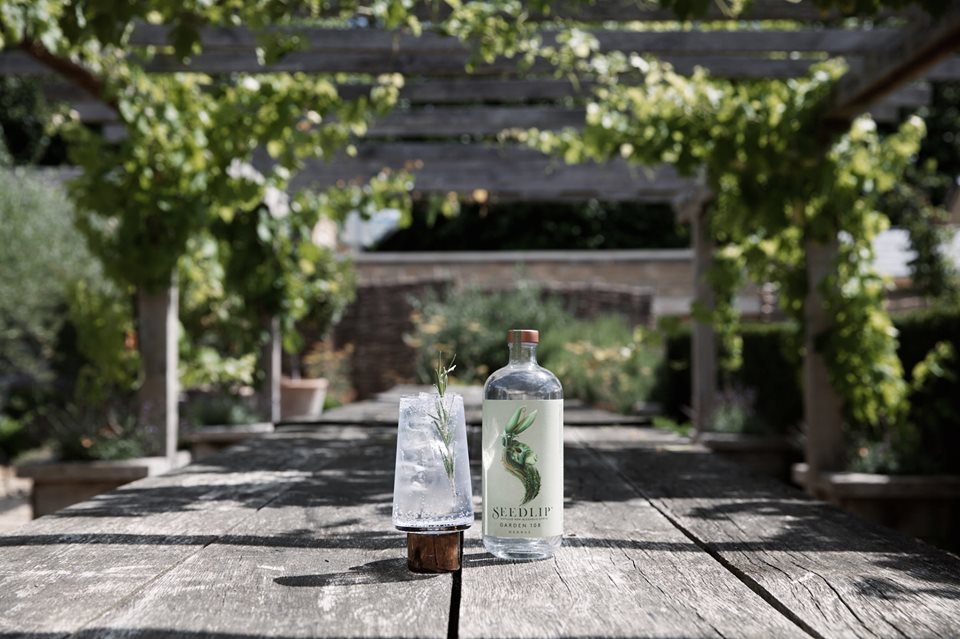 Delicious alternative: Drinks giant Diageo has invested in distilled non-alcoholic spirit Seedlip
Ethical dining, healthy food alternatives and non-alcoholic drinks as well as other similar niche categories should not be dismissed from travel retail. Why? Because it is happening all around us. It is only a matter of time before we are forced to participate. When we do, I hope it's done with the right intentions and for the right reasons.
In the short term, these emerging sectors and categories are not likely to outperform the traditional airport core bar and dining offers, but we should be working towards change as it makes good business sense and builds a moral consciousness within our industry. Airports have a responsibility to actively encourage such initiatives by offering incentives to operators when releasing RFQs, renewing agreements or extending commercial offers.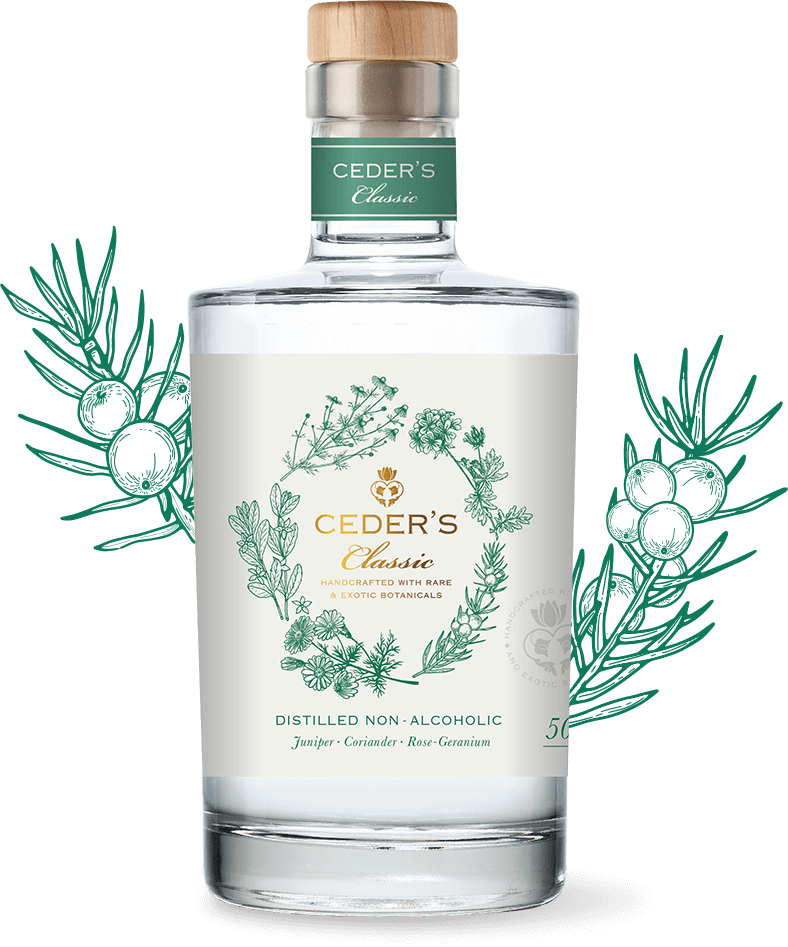 Handcrafted: Pernod Ricard distributes non-alcoholic spirit Ceder
The simple fact is that change inevitably comes only when its financially viable. Companies want to do the right thing but not at the expense of the bottom line or share price. Additional costs such as fuel burn, shipping and holding volumes of stocks, not to mention the disposal of packaging, all come with financial consequences, which is why we need to find alternative solutions.
Advances in modern technology now make it possible to address such concerns, such as reducing the need to hold large volumes of spirits whilst offering a comprehensive selection within a restaurant, bar, hotel, airline, lounge or cruise ship.
Today, solutions exist to allow the deconstruction and replication of natural aromas and flavours, including the taste from the ageing process to provide up to 30 flavours for 30 different alcoholic beverages from one bottle (not to mention the thousands of mixed permutations).
Through the use of one machine, vodka, gin, whiskey, rum and an assortment of liquors can be produced within seconds. Consumers can also decide on the levels of alcohol from full strength to zero or no alcohol on each pour, allowing an authentic-tasting drink or cocktail to be made at 40% or 0% proof, and all controlled via a smartphone.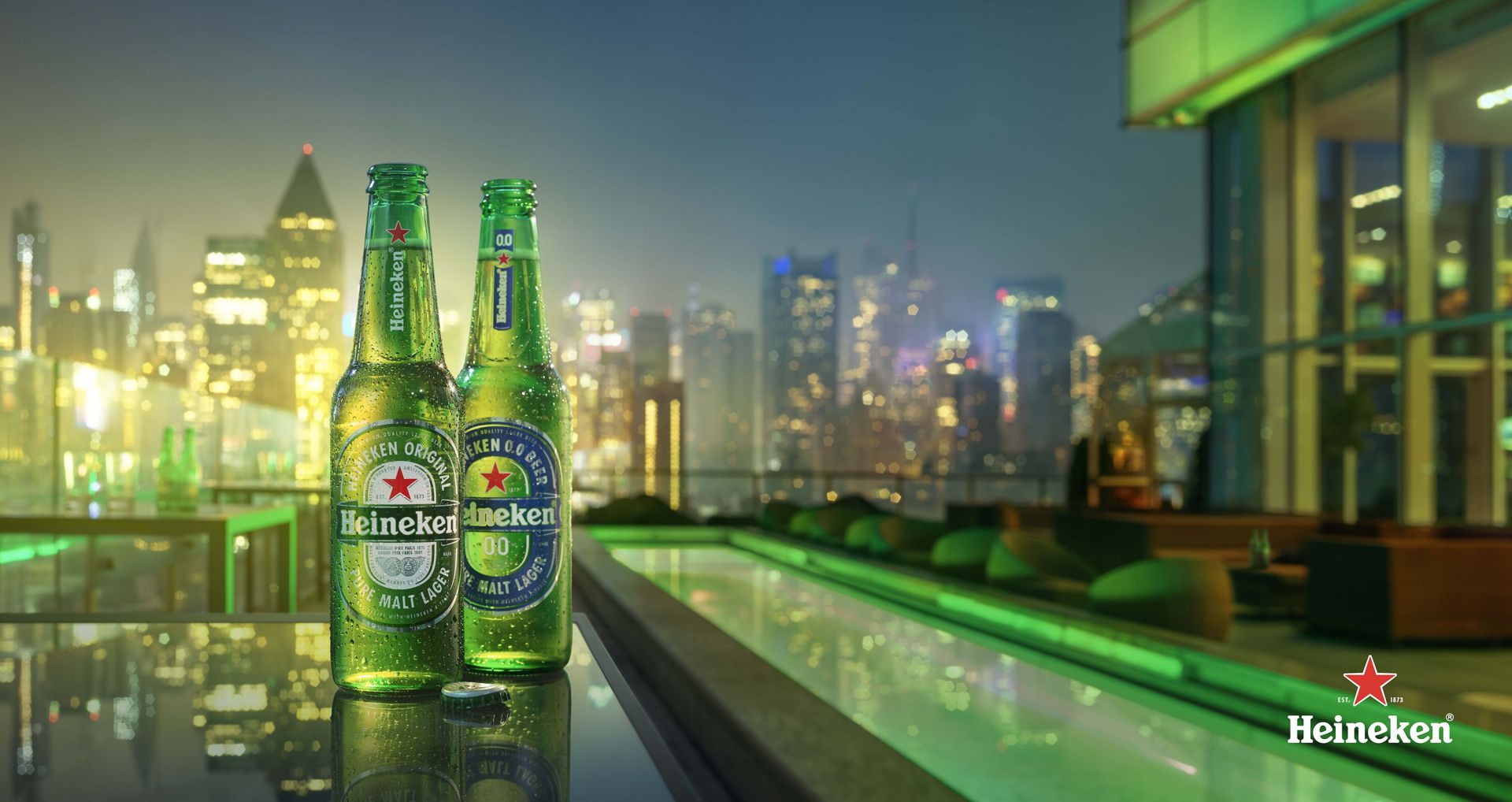 Heineken has seen notable growth in demand for low/no alcohol options and its Heineken 0.0 brand now sits proudly alongside the original
Such innovations will soon be available within travel retail, where a full lounge or bar offer can be provided from a station no bigger than a coffee machine – easily operated and satisfying a full range of tastes and profiles.
As much as our industry continues to produce some excellent concepts around the world, there is an unfortunate inconsistency across so many quarters. The days of rolling out generic, tired food courts with mass seating and bars serving mediocre fast food are numbered because the consumer will simply no longer accept it.
Globally, across the airport community, teams are working on future airport solutions and innovations and this is where we need to connect the dots and better understand the necessity for positive change. We must start to work collaboratively to develop better models, offers and solutions.
By embracing new architectural thinking, innovative technology and the evolution of retail and F&B, we can start to create social environments that seamlessly transition across the airport landscape and communities, as a holistic, engaging, pleasurable and viable experience.
Hunter Palmer are specialist retail and food & beverage experts with more than 25 years of industry experience – working with airports, airlines, investors, operators, brands, architects, designers, and hospitality companies looking to develop or improve their commercial offer.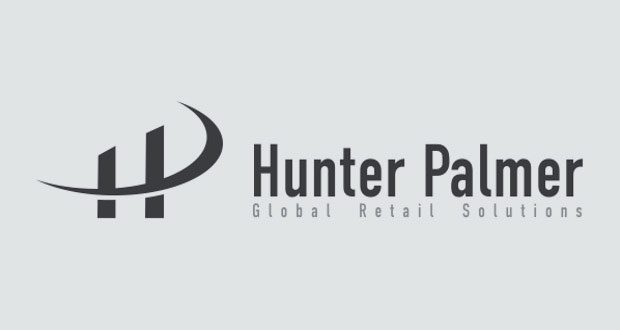 FAB is published monthly by The Moodie Davitt Report (Moodie International Ltd).
© All material is copyright and cannot be reproduced without the permission of the Publisher.

To find out more visit www.moodiedavittreport.com and to subscribe please e-mail sinead@moodiedavittreport.com