---
Delivering an authentic local experience
San Diego Restaurant Week is a prime example of the type of event that inspired HMSHost's Airport Restaurant Week, as explored in the previous article [on page 5].
For the first time, San Diego International Airport has participated in the city-wide initiative, hosting an airport-wide 'Taste of SAN' event.
The airport held free tastings, live entertainment and cooking demonstrations with celebrity chefs over two days in September. These included a special guest appearance by celebrity chef Santiago Campa of the Donut Bar and a live cooking demonstration by celebrity chef/owner Su-Mei Yu of Saffron Thai.
The event was designed to showcase the cultural and culinary landscape in San Diego, according to the airport's Interim Director of Marketing & Air Service Development Jon Graves.
"San Diego is a city with a vibrant, diverse culture, an active lifestyle, and a love for authentic dining and cuisine," he said.
"As the first and last feeling of San Diego for passengers, we wanted to deliver an authentic experience in the airport and activate a fun, engaging event that showcases our own shops and restaurants and makes everyone feel good about all our great city and its airport has to offer."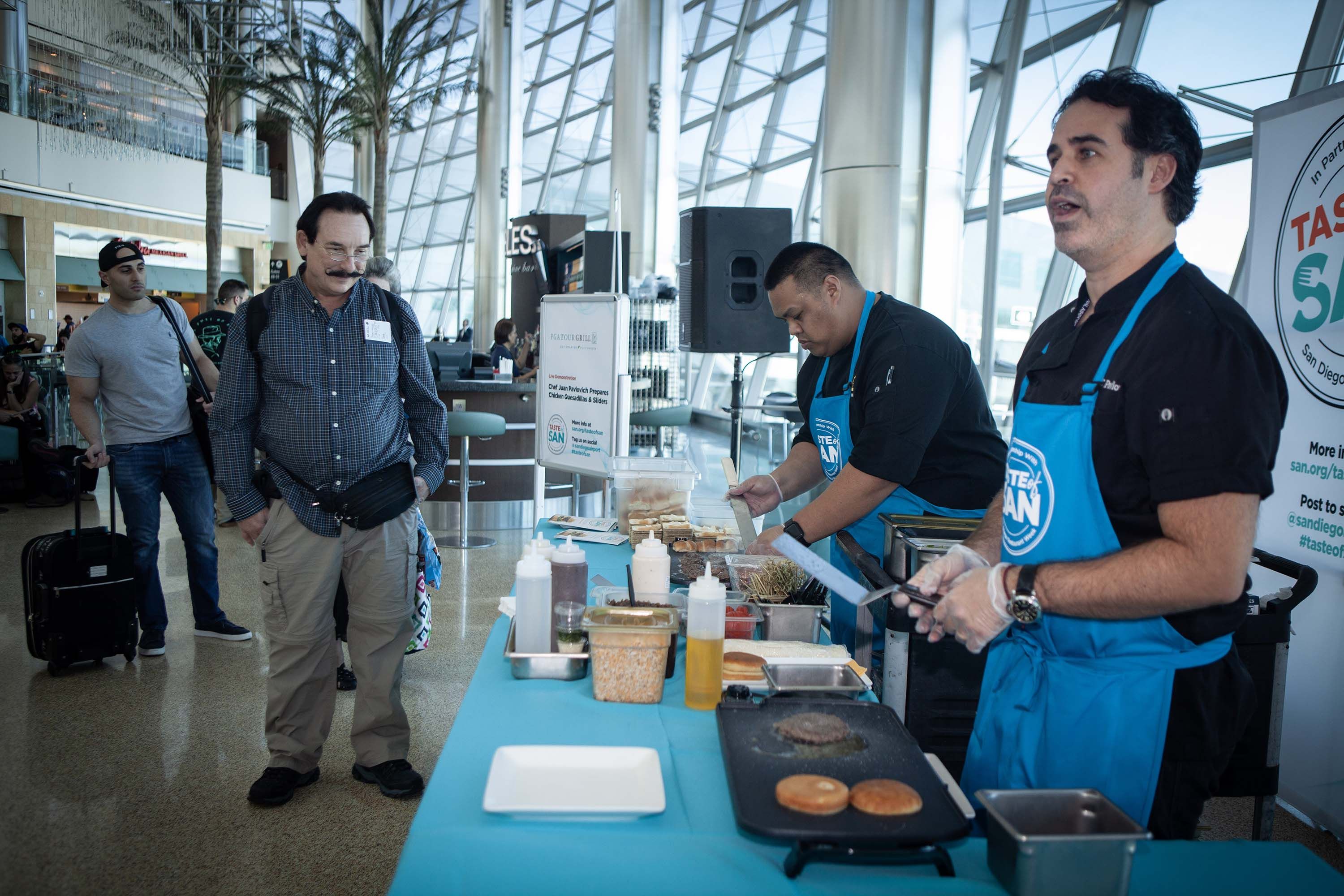 Getting into the swing of things: PGA Tour Grill chefs prepare chicken quesadillas and sliders during Taste of SAN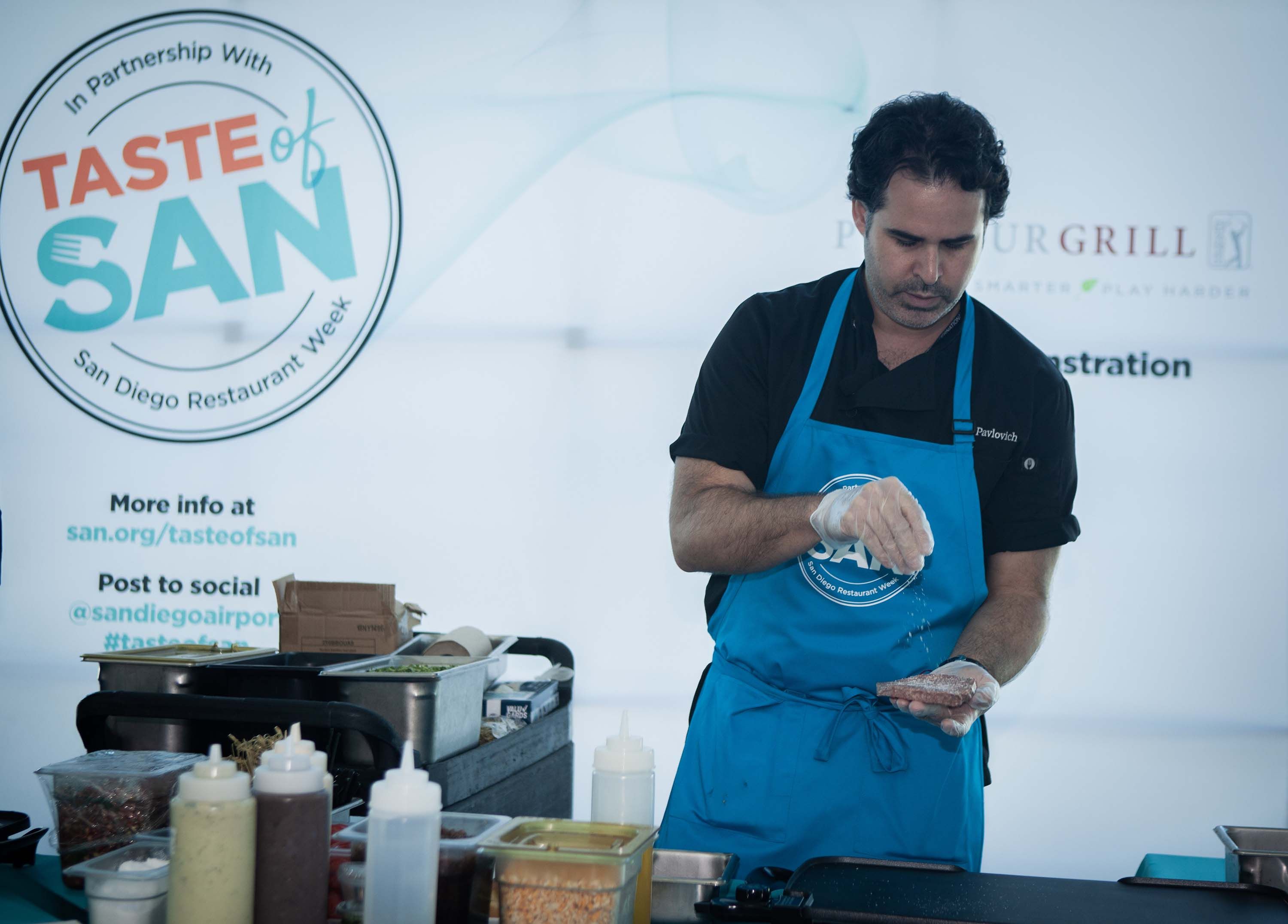 A sprinkling of ideas: Cooking demonstrations were on the menu for passengers at San Diego International Airport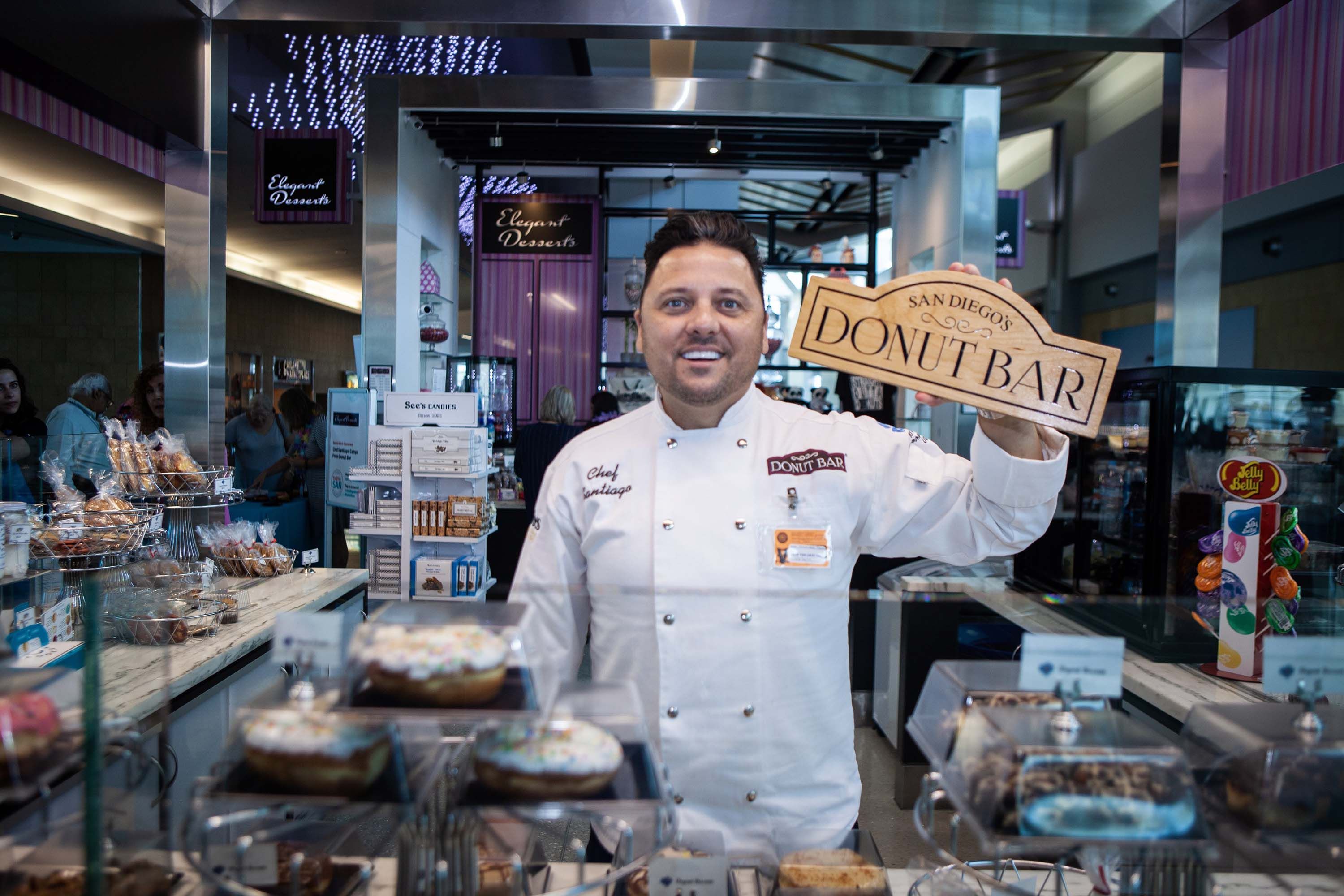 Star guest: The event saw a special appearance by celebrity chef Santiago Campa from the Donut Bar, which was founded in San Diego

FAB is published monthly by The Moodie Davitt Report (Moodie International Ltd).
© All material is copyright and cannot be reproduced without the permission of the Publisher.

To find out more visit www.moodiedavittreport.com and to subscribe please e-mail sinead@moodiedavittreport.com